Jackets Required
Today I'm teaming up with Jess Kirby for her September #monthlystylechallenge and today's theme is Jacket Required. I'm sure it's no surprise that I love a good jacket–I love them enough to have started One/Third.
Jackets are my favorite layer and during transitional seasons like fall and spring, they truly shine. From blazers to anoraks to lightweight coats, jackets make my heart sing; plus, they're something I can actually wear and feel put together when I'm 34 weeks pregnant.
Part of the style challenge is to feature items that are tried and true in our wardrobe and truth be told, I haven't purchased too many new things lately because of the ol' bump. I am relying on older maternity items and jackets, of course. (And if you need more maternity style inspo check out my wardrobe necessitiese here)
Classic Blazer
You can't go wrong with a classic black blazer–wear it with just about anything. (Hint: this blazer, jacket 06 drops on 9/21!)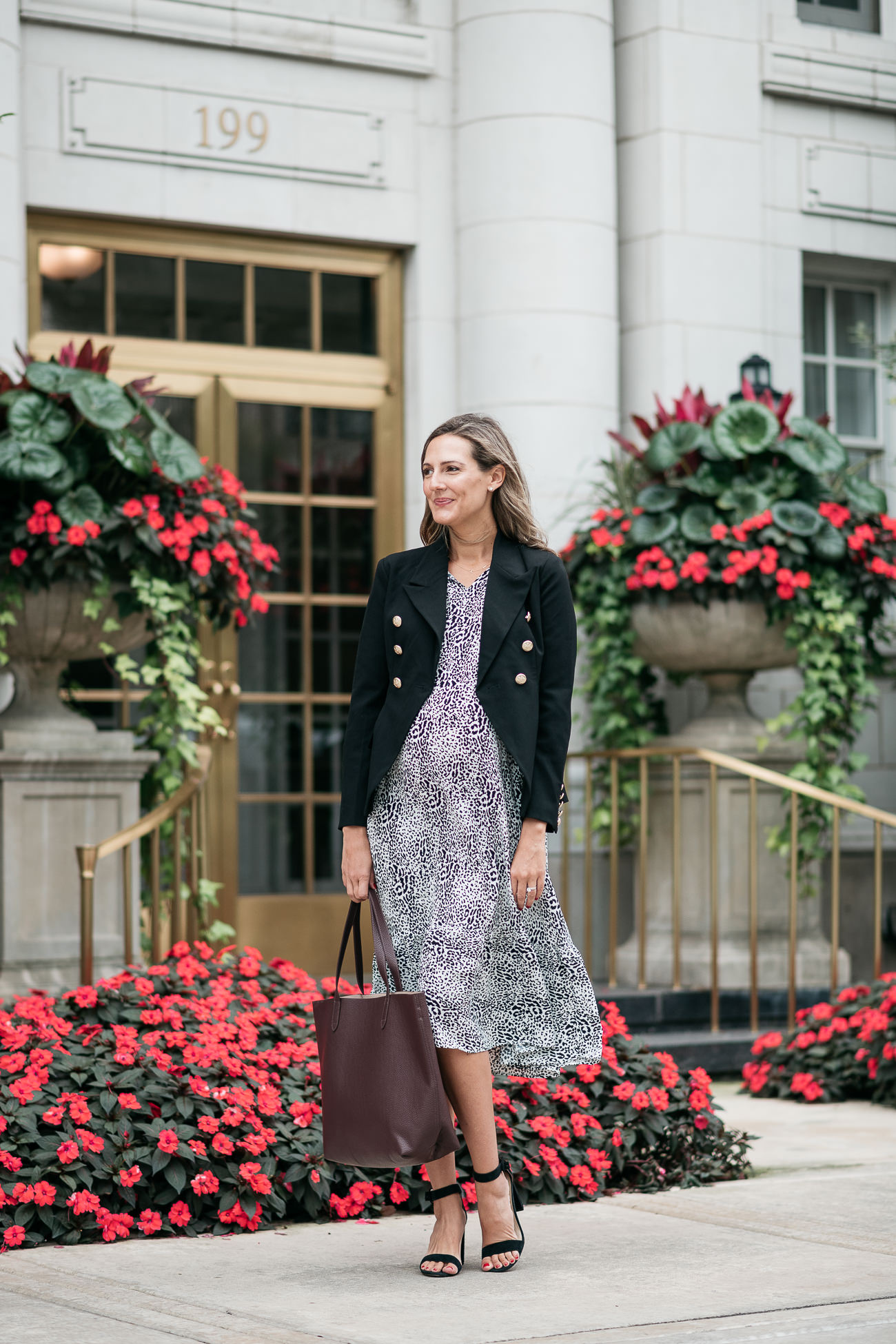 Lightweight Field Jacket
An army green, lightweight jacket seems to go with EVERYTHING. From denim to dresses, I have been wearing this layer all summer and will keep going into fall.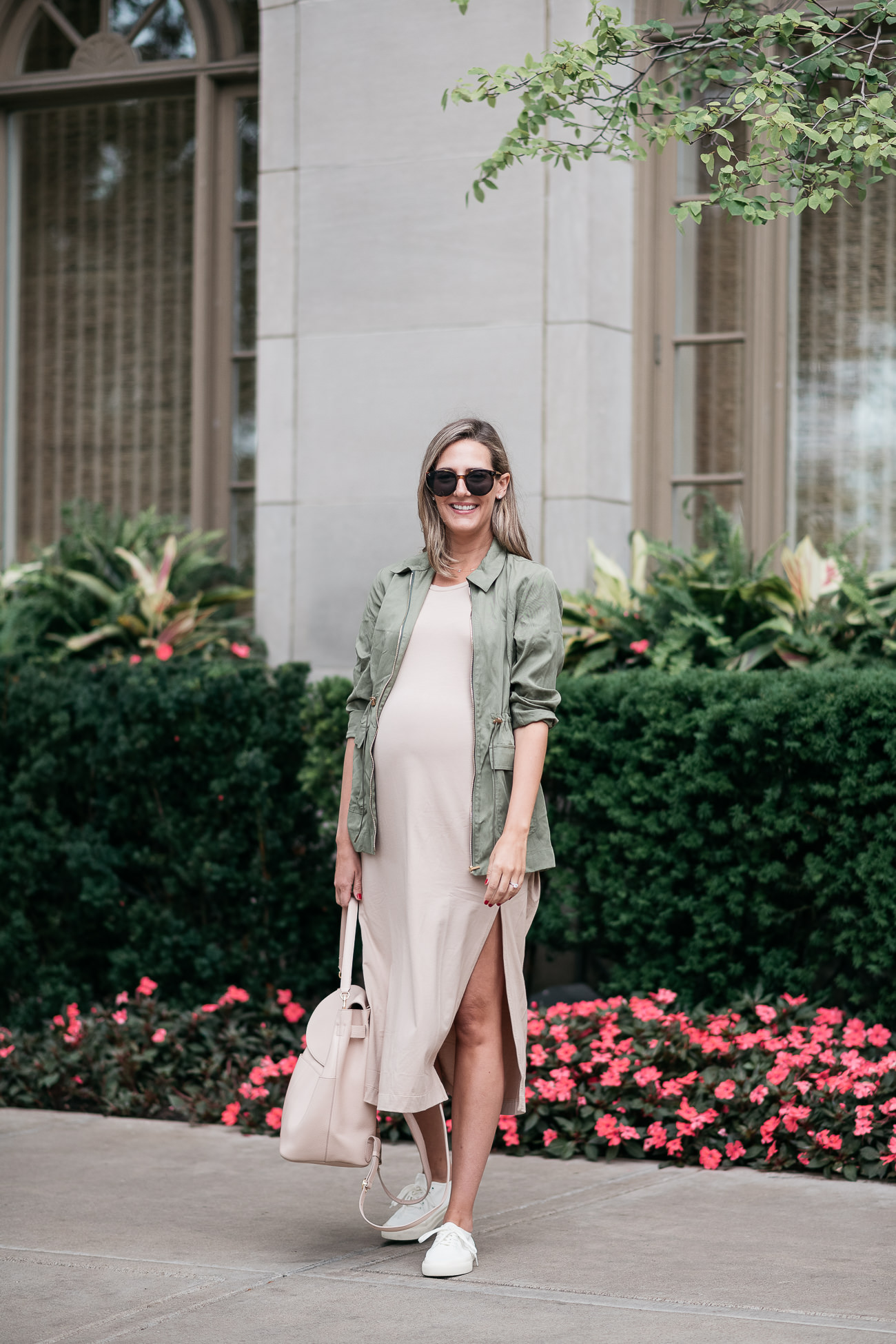 Camel Coat
A camel jacket needs no introduction; this blazer/car coat hybrid has been in my closet since before Harry was born and I still love it. You can wear a long camel blazer with just about anything.