Holiday Home Decor Styling Tips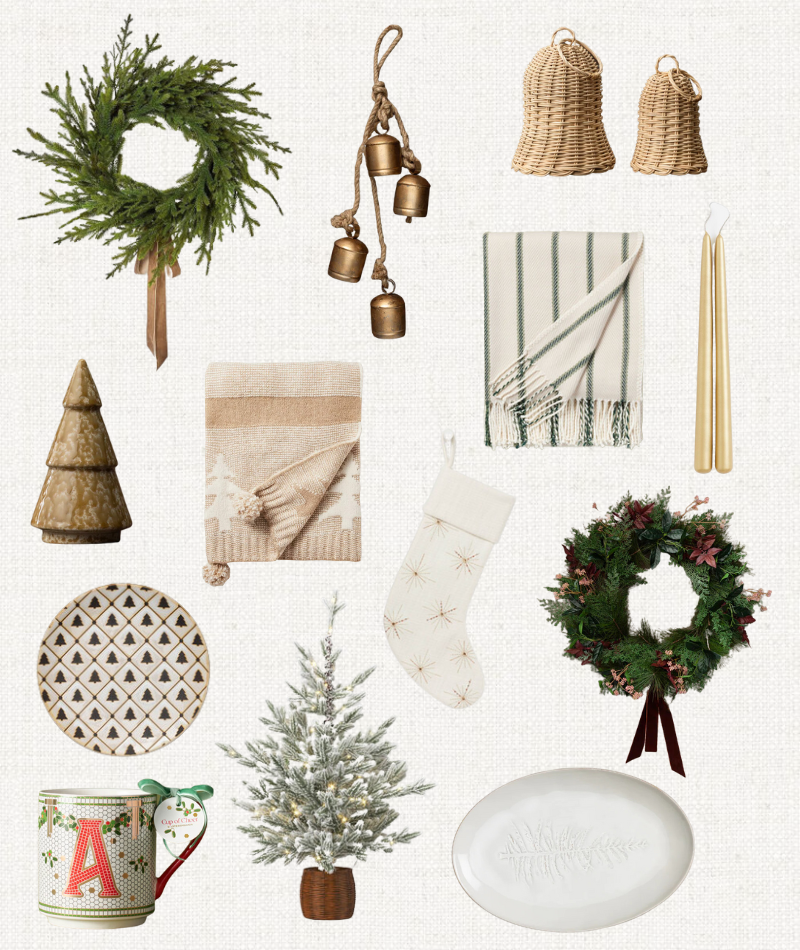 Snow arrived in Chicago this past week so apparently we're skipping fall and going into holiday season. School Christmas concerts are scheduled, Christmas party invites are arriving, you know, allll the holiday festivities. But, we need to start with the important things first: Decorating our homes. You either decorate for Christmas before Thanksgiving or choose to wait until that weekend after, but you'll definitely want to start ordering decor soon to make sure it arrives on time. Here's a few things to keep in mind when shopping and styling your home:
Tips For Decorating Your Home For The Holidays
Start with a theme: Before you dive into decorating, decide on a theme for your holiday decor. This will help create a cohesive look and stay on budget when shopping for new items because you won't bring home items you don't 100% love. Try to start with the vibe your home already has, but seasonal decorating does make it fun to try a new trend!
Incorporate natural elements: Bringing the outdoors is so easy to do. Consider using pinecones, evergreen branches, and berries for centerpieces. I actually did this in a reel recently too (check it out here)!
Hang wreaths: Wreaths are a timeless symbol of the holidays. Of course they look great above doors (inside or out) but also try above the fireplace and windows. If you want a simple option, try a cedar or norfolk pine option and add a festive bow that you can swap out each year as your decor style may change. This post is from 2018 but the style is still very fitting to current trends!
Style your table: Centerpieces can elevate your entire dining room, or even a coffee table! Switch out your coffee table books, candles, plates, etc. I linked some fun options such like these dessert plates below.
Style your entryway: The entryway is the first thing your guests will see so adding seasonal wall art, decorative trees or figurines or a little faux tree will make your home festive and inviting right away. You can even hang bells along your coat rack!
Look at secondhand stores and estate sales. You can find some super interesting stuff there at a deep discount!
The most important thing about decorating your home for the holidays is to make it feel like a special place to celebrate the magic of this season. Plus, you'll want a warm and beautiful space to unwind in after the craziness of holiday shopping too. Shop a few of my favorites below!
Shop Holiday Home Decor Favorites