Fall Home Decor Styling Ideas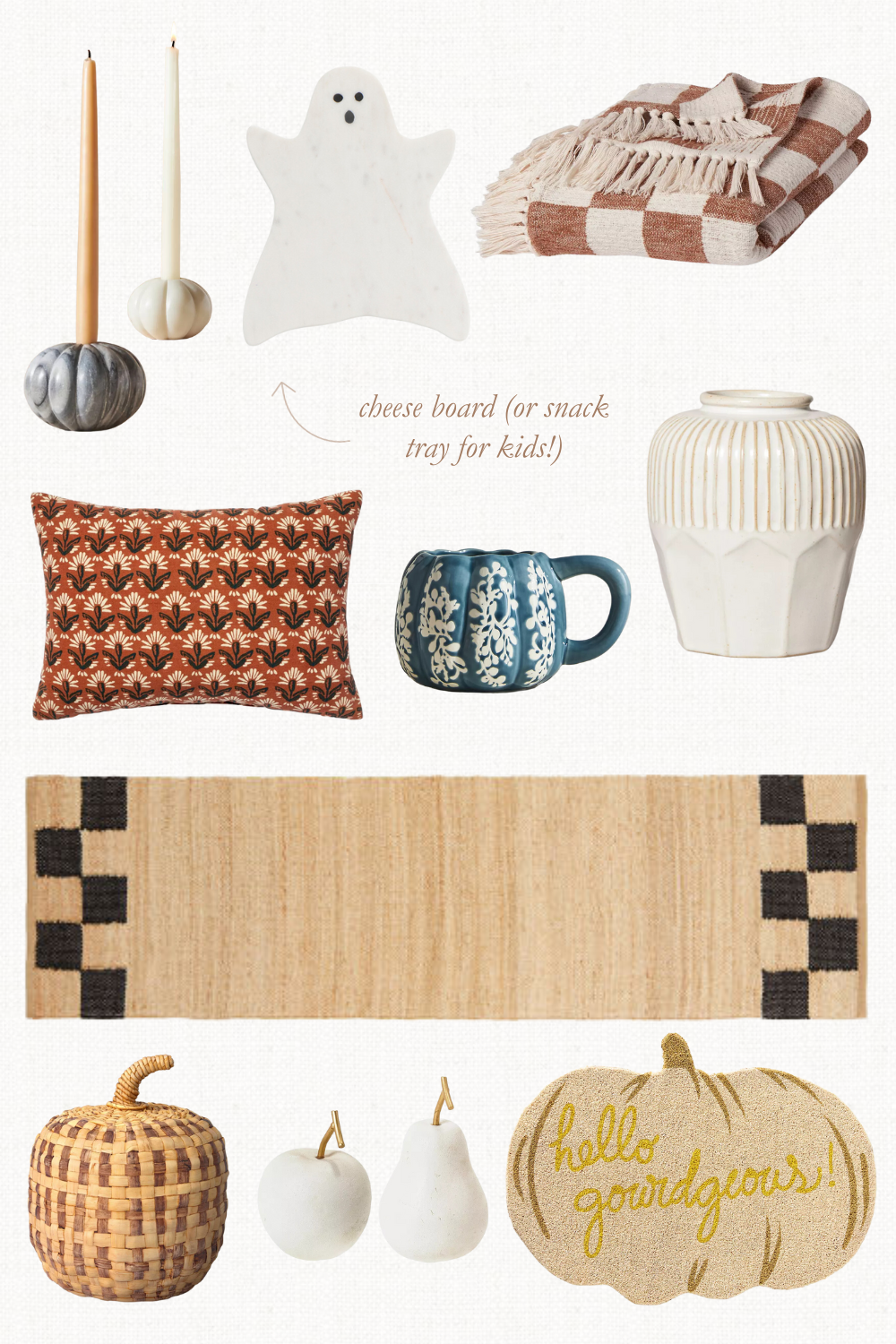 Autumn is here, pumpkin spice lattes are available at every coffee shop, and we're all scheduling our trips to the apple orchard. With this season comes the opportunity to transform our homes into a cozy havens. Who doesn't love this magical season, especially for fashion? From warm hues on our clothes to pumpkin pie scents in our homes, autumn alone creates a sense of comfort and charm. While most of us have already started decorating for fall, Thanksgiving is still 2 months away. Don't rush into winter/holiday pieces yet (please, haha). I'm sharing some affordable fall home decor ideas to help you embrace the beauty of this season!
One of the best things about fall is the natural beauty it brings. Incorporate this into your fall home decor by bringing the outdoors in. Decorate your home with acorns, dried leaves, pumpkins, you get the gist. You can even create a stunning centerpiece with a bouquet of fall flowers like dahlias, mums and even branches. Style with darker vases or wooden elements. If you're lucky enough, you can find vintage brass decor at your local thrift store. For those not looking to spend a lot of money on decorations (or simply don't want to deal with finding storage space), changing out your greenery is the perfect way to add a touch of fall into your home.
Lastly, I've linked a few of my favorite fall home decor finds below, along with a few Halloween pieces! While I'm talking about Halloween, check out this leftover Halloween candy cookie recipe from last year!