My Boys' Closet Makeover: Before and After
I need all the organizational help I can get. Clutter is a huge stressor of mine and I'm terrible at getting rid of it. Organizing is not something that comes naturally to me. So, when I was looking to create my OWN walk-in closet in 2018, I found Inspired Closets Chicago via Google (they're franchised in cities around the US!), I was hooked by their personable service, smart designs, and fair prices (seriously–they were a fraction of the price of some famous closet company and the design was MUCH better). Check out what they did with my master closet.
I love that working with them supports a local business; they do AMAZING work and take immense pride in it. When they reached out to work together in 2020 because of the business I drove to them after my closet post, I jumped at the chance. I'd recommend Inspired Closets Chicago over and over again. This year, they helped me create a mudroom area in my basement, and yet again, I was over the moon with the results. Check out the basement/mudroom here.
My final project with Inspired Closets Chicago was to tackle the boys' room; you might think that's sort of odd, but hear me out. Harry and Teddy share a room so there's a lot of stuff in there! It's a rather large room and there are two closets–and one is a walk-in closet! That's so interesting to me, considering the master bedroom originally had two reach-in closets! Since our house is about 100 years old, I wonder if a bunch of kids shared the room and that was the need for the large closets.
Anyway, these closets have forced me to organize and I love them for it. The designs are clean, functional, and how great is this color?! And because we live in an old home where there's a lack of modern-day storage, I truly think these projects will increase resale value of our home. It's a pretty reasonably priced way to add functionality to your home (and reduce clutter!). As you can see in the "before" photos below, the closet wasn't used for anything except to throw stuff we didn't know what to do with (there was a vintage chandelier in there….ha). The new closet forced me to recalibrate and reorganize and now they look gorgeous! AND the boys can easily grow into these closets.
And I'm happy to tell you that if you mention you saw this to Inspired Closets Chicago (and tell them I said hi!), you'll get 10% off your next project! It's a great time to finalize a project with them because it'll be installed (most likely) in the new year–a fresh start in 2021! (It's also worth mentioning that they're super safe and masked up when they're in your home.)
*Thanks to Inspired Closets for being an awesome partner and gifting this project. I love when a company that I love wants to work together!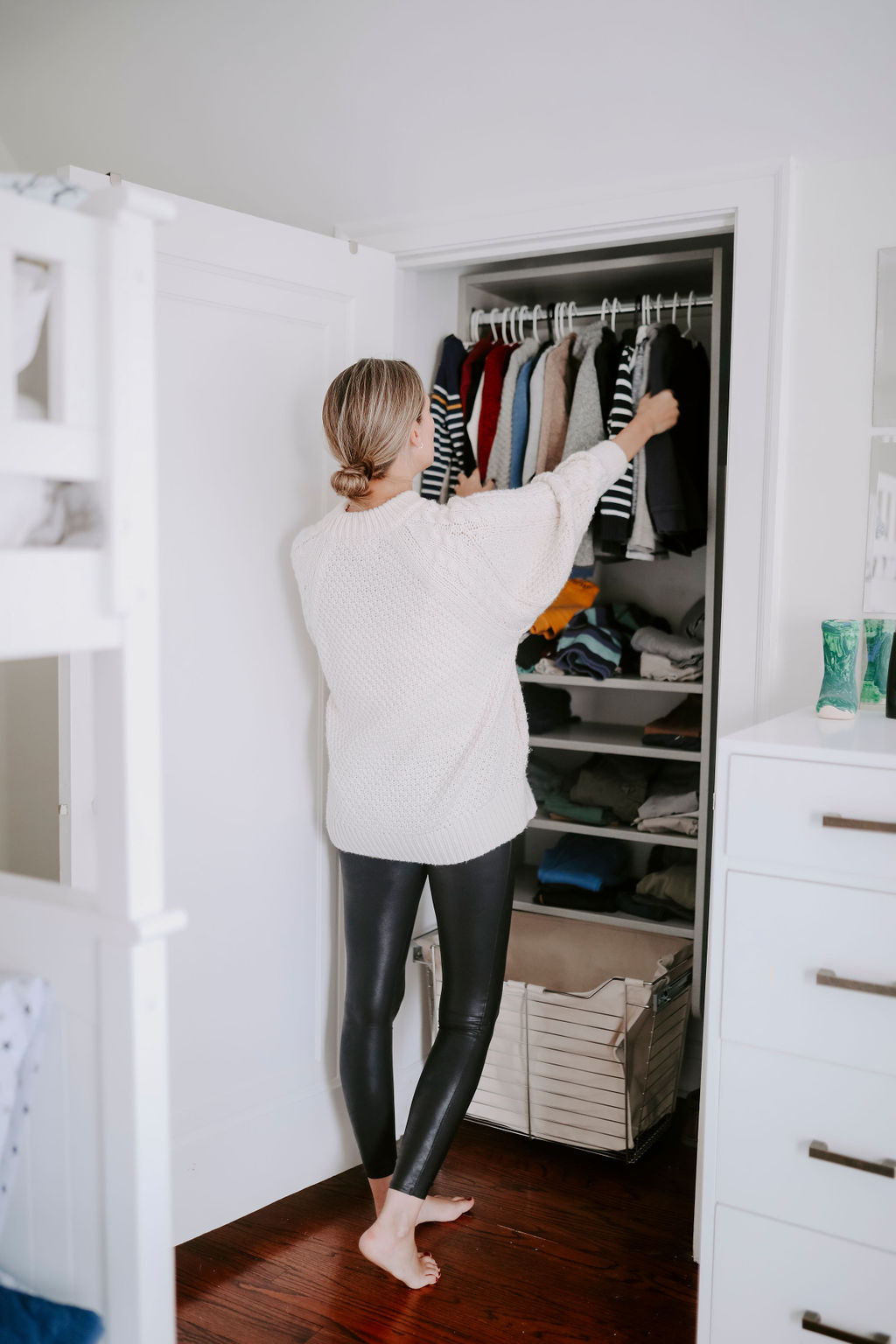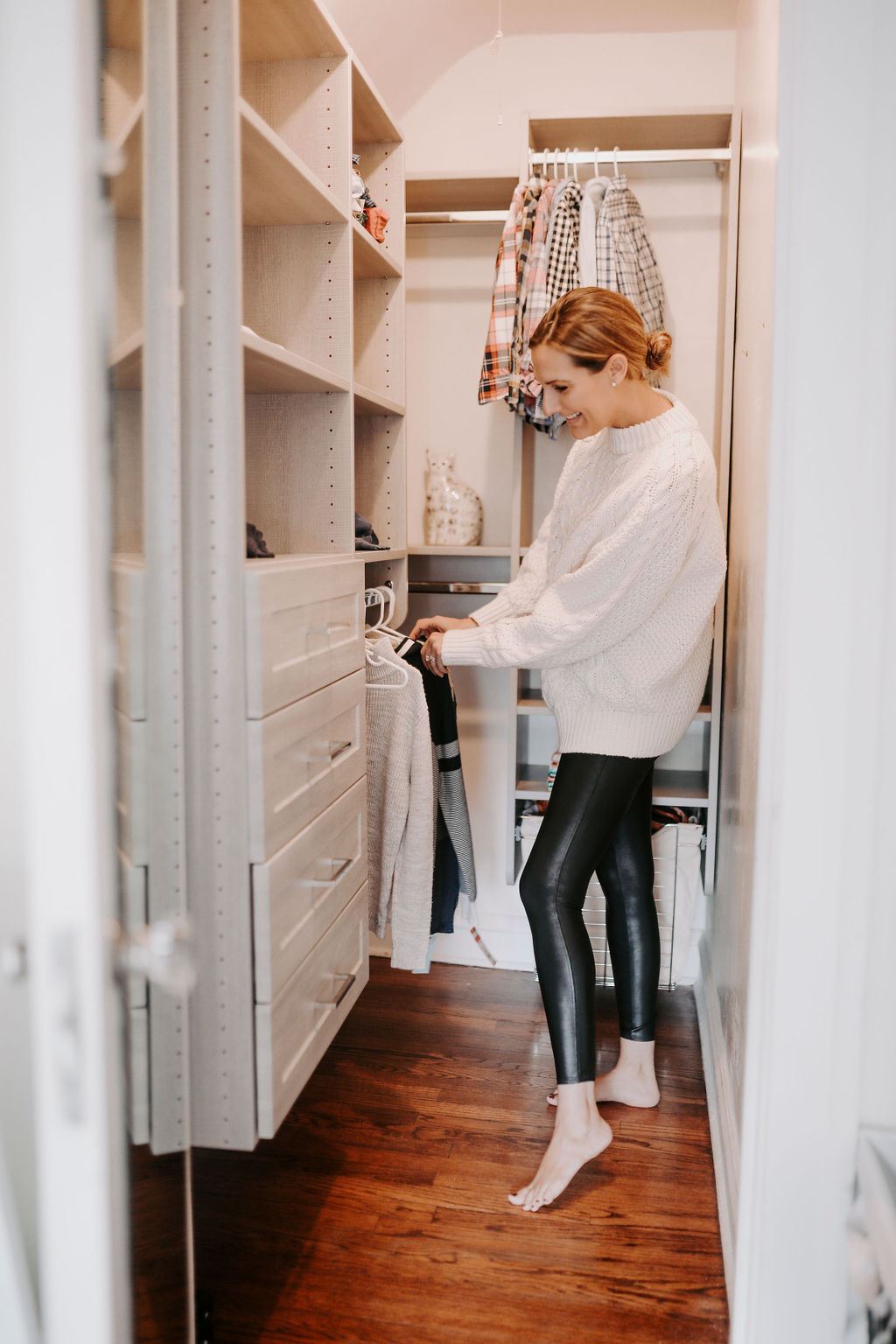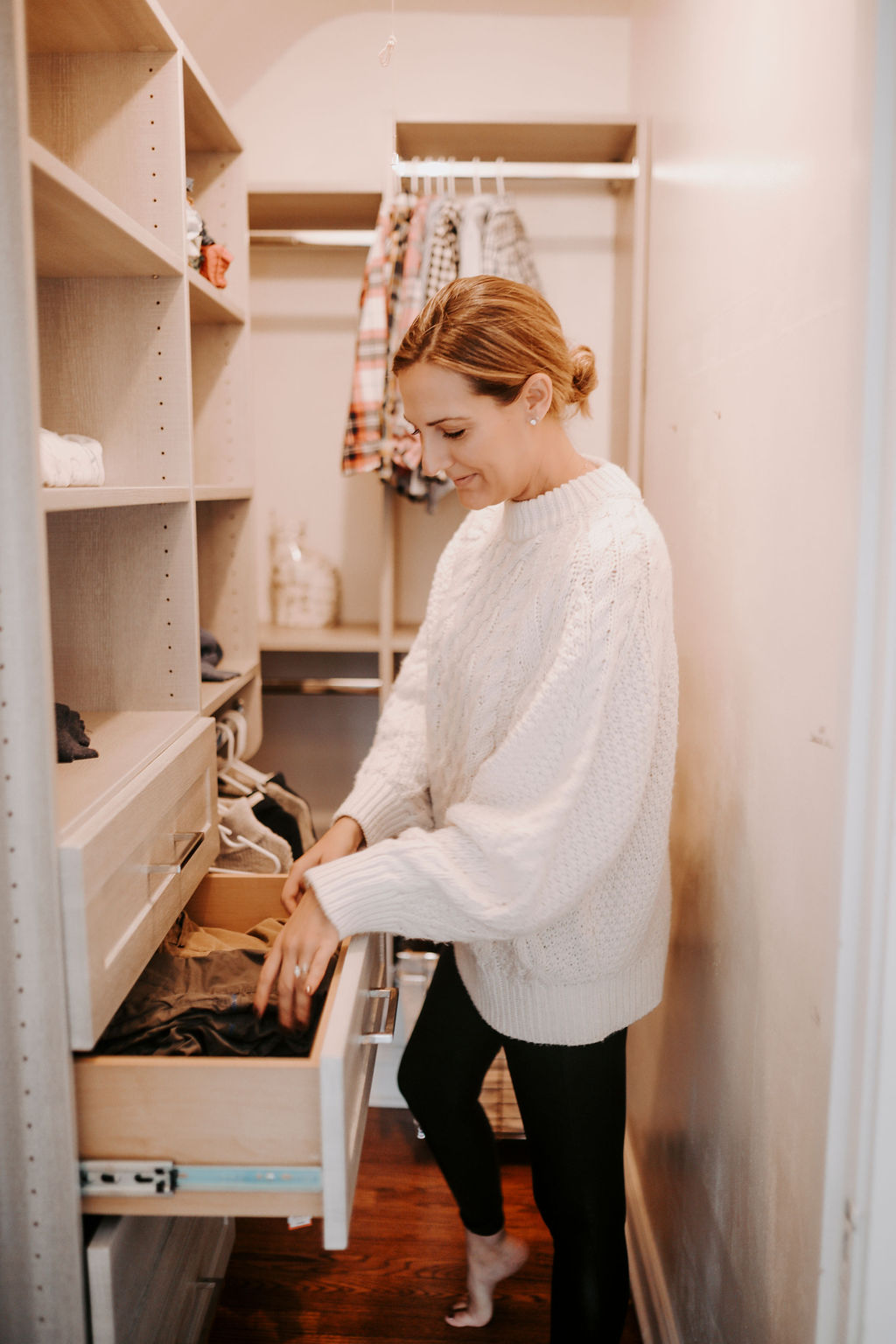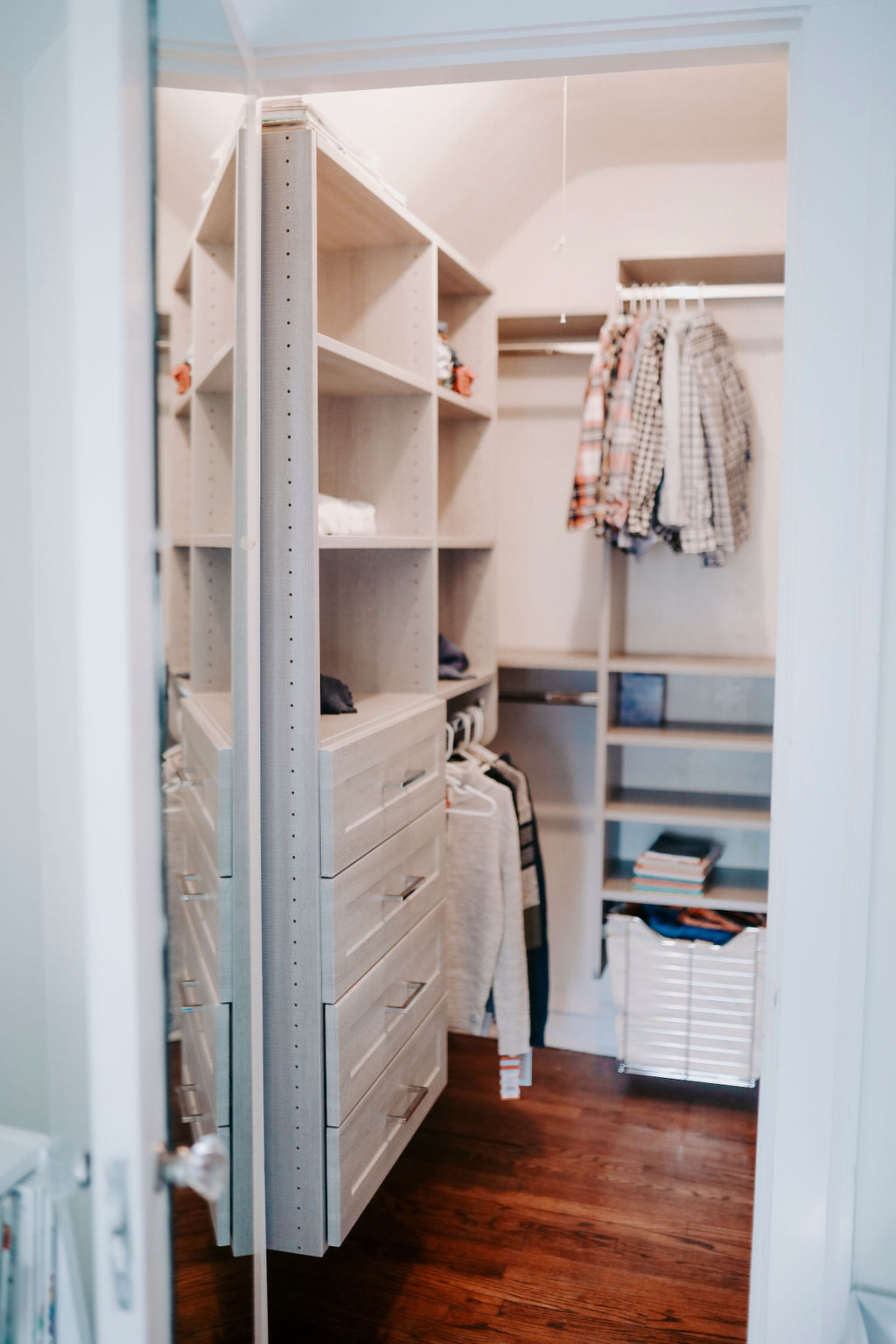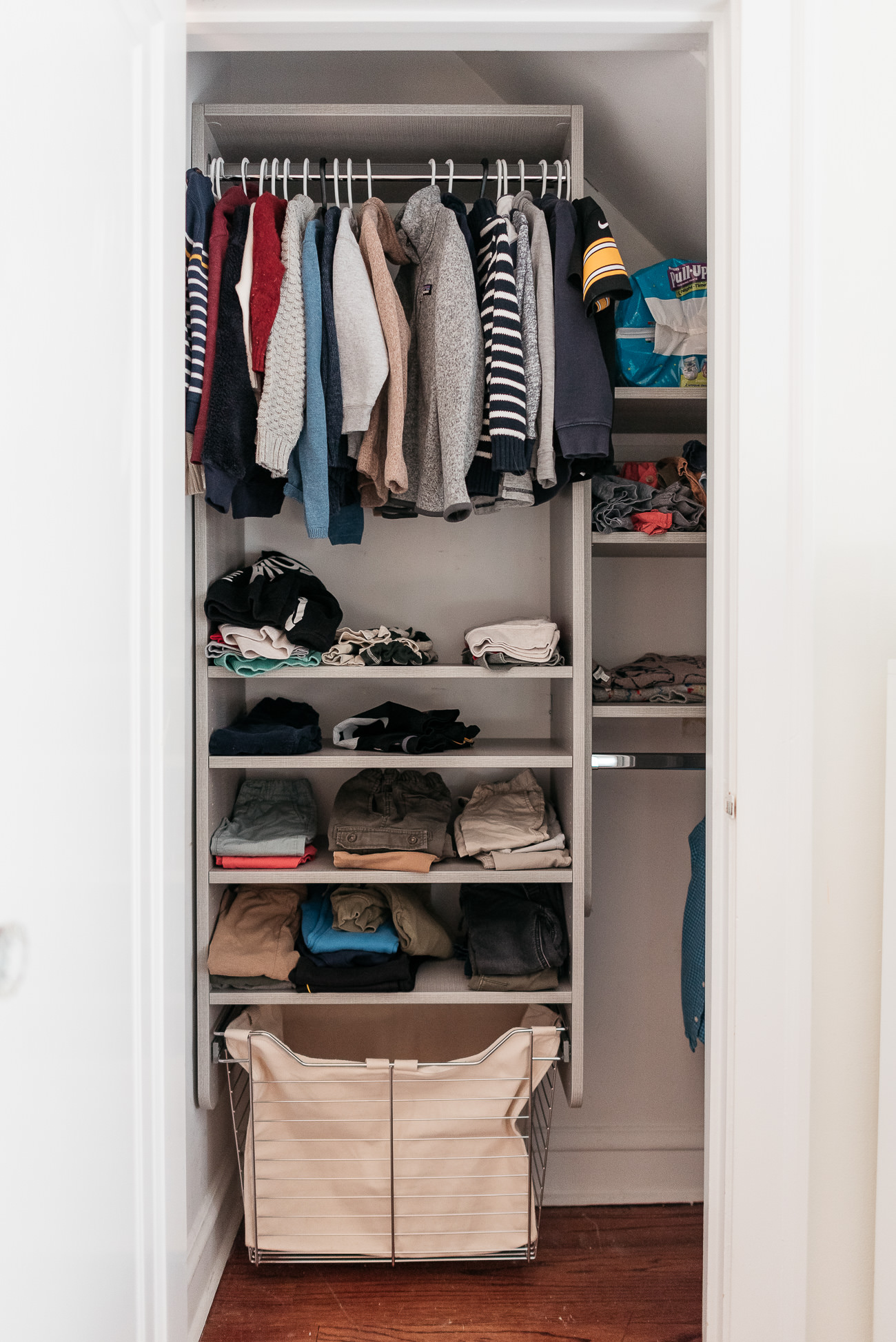 The dreaded before (look, I'm not proud of this, you should know that):