What to Wear for Family Photos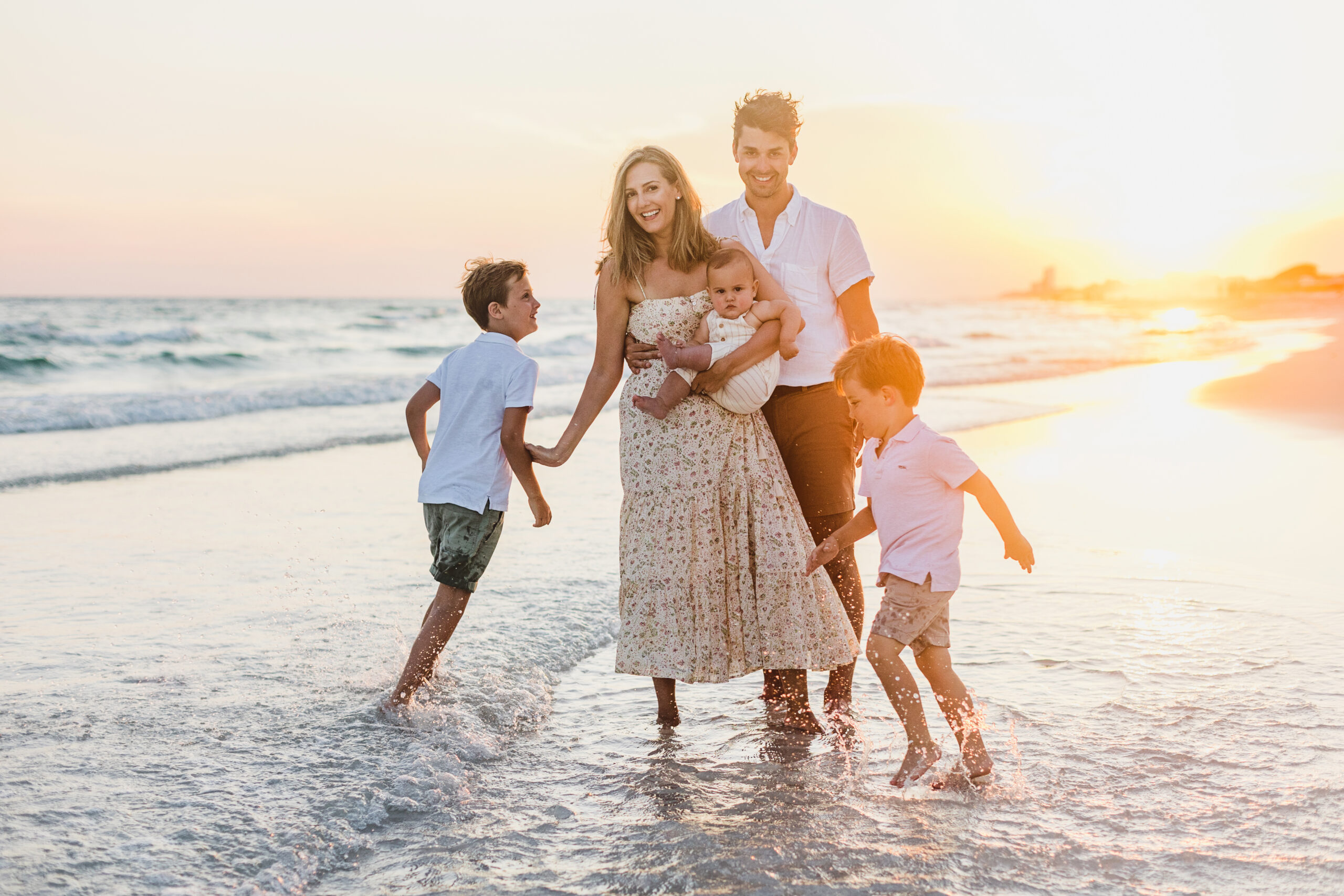 Dressing for family photos can be stress inducing. Photos are expensive and because they're such an investment, you want to ensure everyone looks good (and coordinated). I stress about it, too, don't worry. But with my most recent go around, I had a few epiphanies while outfit planning.
What to Wear for Family Photos
So, without further adieu, here are some tips on how to decide what to wear for family photos:
Mom, pick your look out first. A lot of times, we think once everything is decided, we'll pick out our look. Then we rush. Then we hate it. Nope, let's do you firsts. Find something you look and feel amazing in and the rest will fall into place.
Prints are ok! I prefer small prints personally but i have seen some amazing photos when the mom is wearing loud prints. Moms and little girls both wearing prints? Even better. Try this fall printed dress with these boots.
Consider the location. Photos at the beach? Don't worry about shoes. Most color schemes work at the beach, too.In the forest for fall photos? Wear some boots and sturdy shoes for the kids. And jewel tones and fall colors would be gorgeous.
Look at your photographer's IG page in advance. You can see family outfit color schemes you like and get a feel for how they'll appear on camera. Plus, you can get outfit inspo!
Tonal tonal tonal. Please don't worry about colors matching perfectly. If you're wearing an off-white, printed dress, it will look totally fine with your husband's white oxford.
When in doubt: neutrals. Mixing neutrals is beautiful and the path of least resistance because moms everyone has neutrals in their closet.
Don't forget to laugh. Your kids won't do what you want and they never go how you imagine but photographers are so talented and always capture beautiful shots!
If you need a 30a photographer, check out Ashlee Brooke!
And by request, here are some beautiful dresses that would work wonderfully for fall family photos.