Spring Transition Outfit Inspiration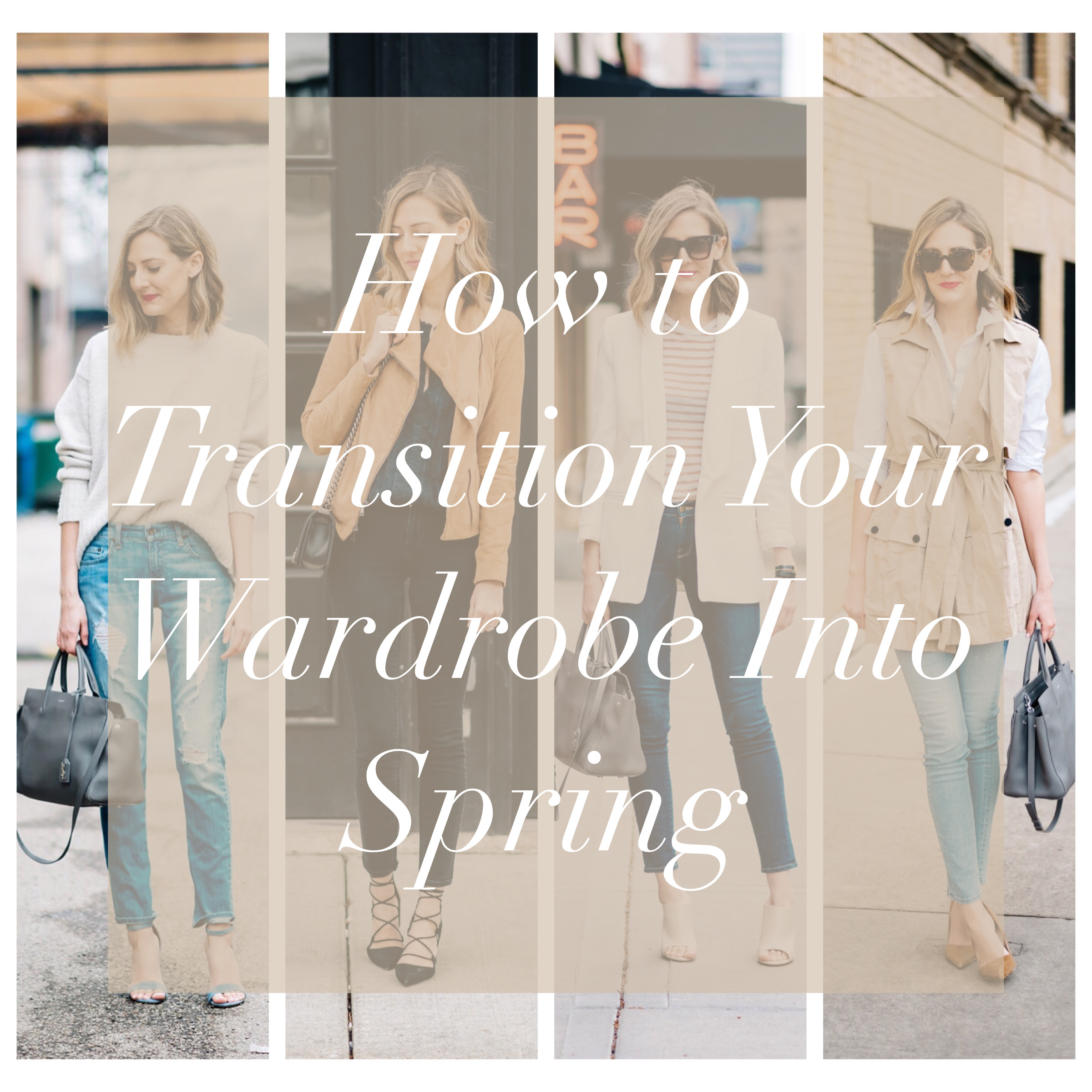 It's that lovely time of year.  If you live above the Mason-Dixon line, you know what I'm talking about: warm days that tease us and give hope of spring, then snow showers and below-freezing temperatures the next.  It's like I have amnesia every year; I always think it will be warm in March…yet, it's not.  For those who are stuck, this post is for you.  For those who are hoarding spring clothing in the hopes that it may arrive someday, this post if for you.  And for those of you who actually get a spring in March, this post is also for you because sometimes I wear open-toe shoes even when it's freezing outside.
PS. Fun fact, in many of these photos, I was newly pregnant with Teddy.  For some maternity style tips, check out this post.