Luxury Gift Ideas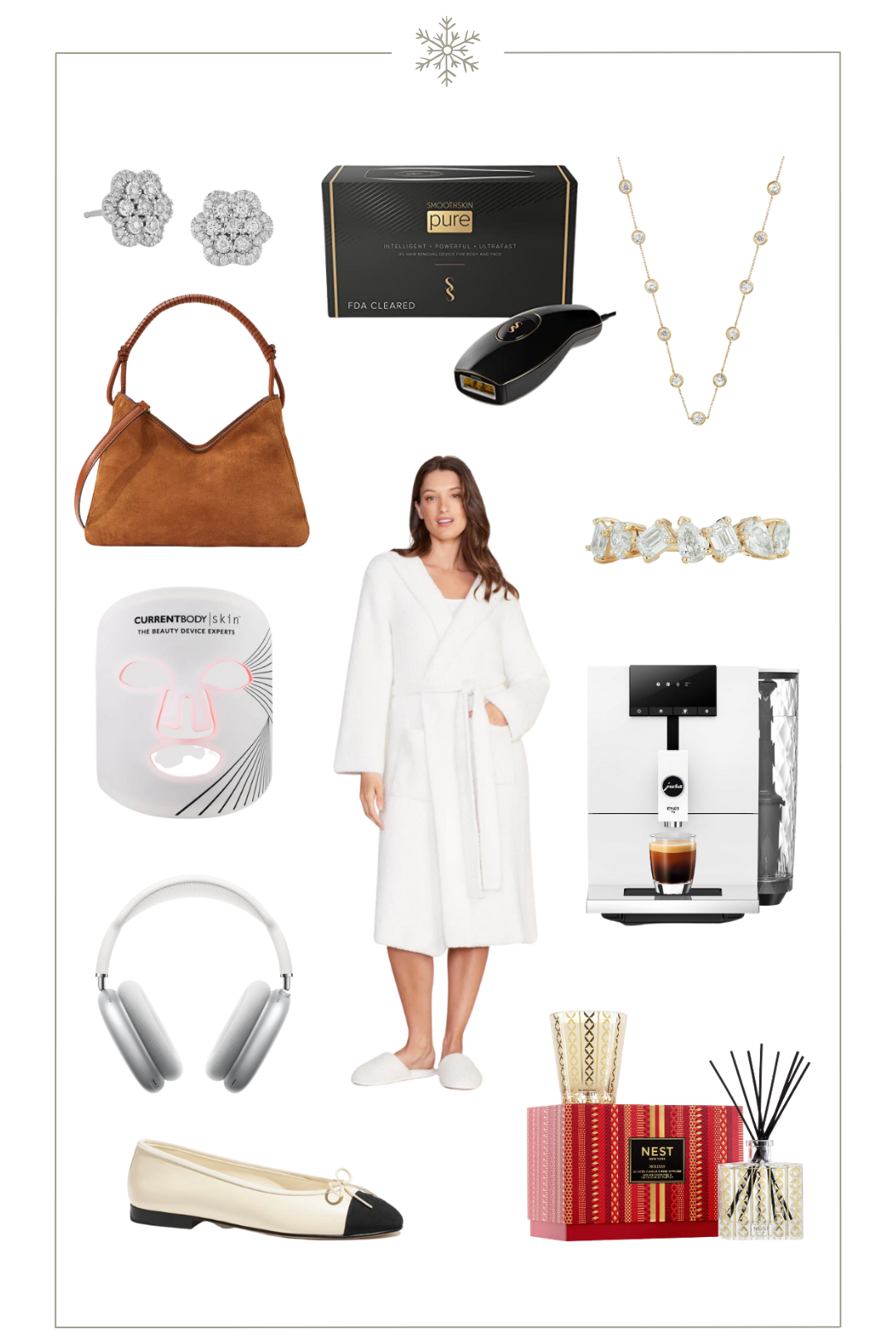 Why luxury gift ideas? To put it simply, luxury isn't just about expensive things. It's about appreciating quality, embracing elegance, and valuing the exceptional.
It seems like every Christmas we end up stumped trying to answer "So what do you want for Christmas?". You just can't name anything or have bought it for yourself already. Maybe you're looking for something completely out of the ordinary to make this Christmas extra special. Maybe you're looking for a gift for that family member who enjoys the finer things in life. Either way, I knew when creating my gift guides this year that luxury gift ideas had to be shared! Getting a luxury item whether it's clothing or technology that you genuinely love is always worth the investment.
I chose a few pieces that aren't just trendy designer bags. I included high-end pieces I love and wear often and even my LED red-light therapy skin mask (read the full review here). The friend whose home is already beautifully decorated will appreciate the holiday-themed candle + reed diffuser while your mom will appreciate the plush hooded robe that's made Oprah's favorite things list. Shop the full list below and check out the small business gift guide!
SHOP LUXURY GIFT IDEAS