Small Business Gift Guide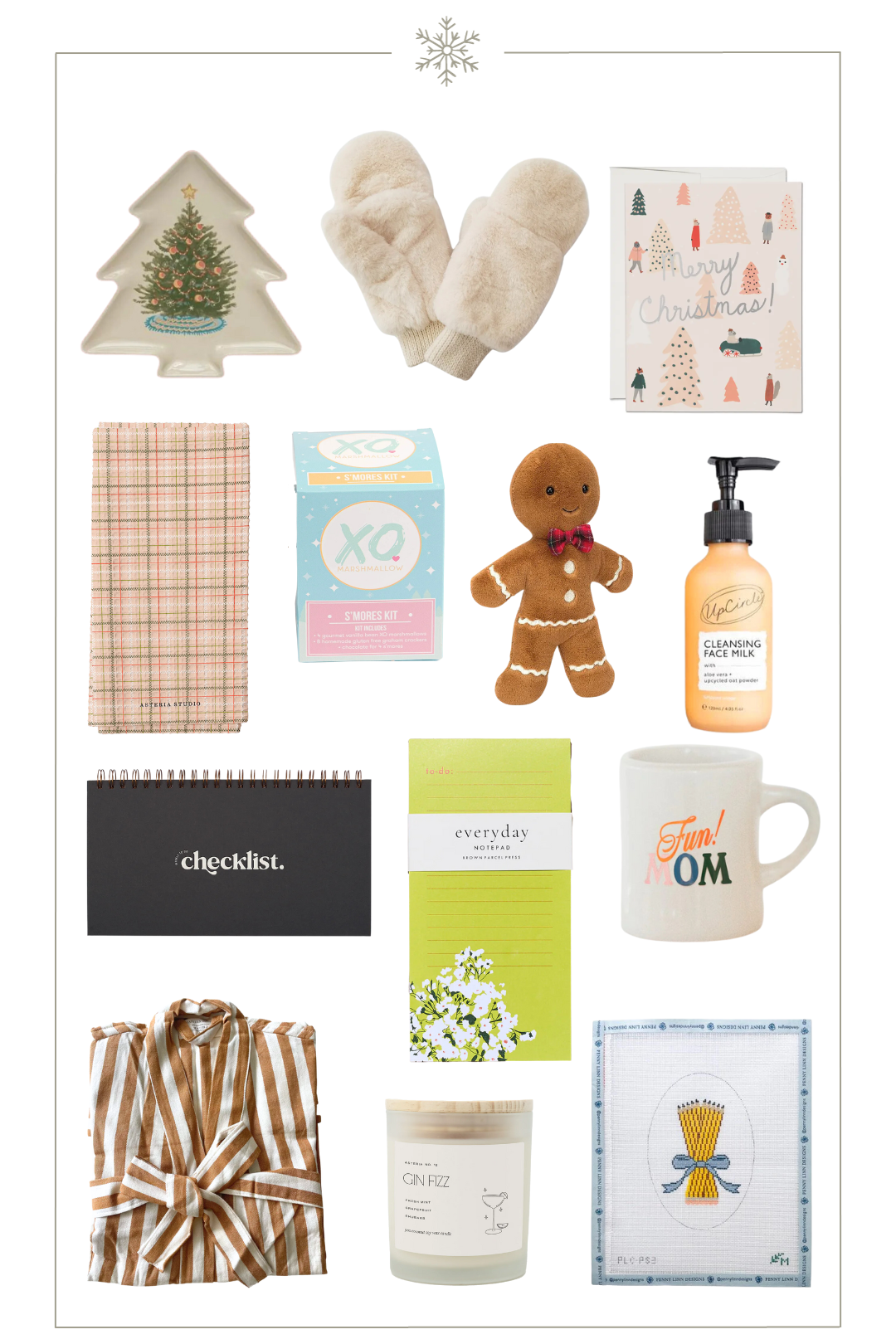 In honor of last year's small business gift guide (find it here), I wanted to share some old favorites and new shops to check out! The convenience of big-box stores and online shopping with 2 day delivery is hard to resist. But trust me, there's something truly special about supporting the mom-and-pop shops and local creatives in your community. Did you know that women-owned businesses specifically have been rising at a rate nearly five times the national average?
Shopping at a small business means making a difference for the owner, their employees and families, and your community.You're supporting dreams, passions, and the livelihoods of your neighbors. Plus the person you're shopping for gets something unique that they can't find on Amazon or at their local stores.
As you embark on your festive shopping sprees and merry madness, consider checking out your local shops or asking friends what their favorite small businesses are. After all, 'tis the season of giving, and what better gift to give than the gift of supporting your local gems? My small business gift guide includes shops that carry products truly for everyone!
Small Business Gift Ideas
Harley Lilac: A gift shop based inside a Toledo floral shop (that my friend from high school owns!) that truly has gifts for everyone! I go to the one near my mom's house every time I'm back in my hometown and it's SO CUTE. This Christmas tree plate is perfect for holiday gifting and the host in your life will enjoy using it for a NYE get together. For kids, Jellycats are a popular plushy and the gingerbread man is perfect for both girls and boys.
Alice & Wonder: A Chicago favorite with windy city apparel, boutique clothing styles and other on-trend gifts. The faux fur mittens are a must this winter (pair with a coat from One Third) and the fun mom mug is a great gift for any of your "not regular mom but cool mom" friends. Mini Wonder is their new shop for all kid related goods!
Ginger P Designs: If you're looking for fun cards to send out, check out this shop! The weekly planner is also great to send to the not-so-organized friend to help them stay on track come 2024.
XO Marshmallow: Another Chicago shop! If you're in the area, stop in and visit because it's too cute not to. Their in-house marshmallows are a great gift for any foodies in your life since they have gluten free, vegan, soy free and nut free treats!
Asteria Studio: Can you tell there's a lot of Chicago pride in this post? At her shop you'll find tea towels, wall prints, candles, stationery and more! The gin fizz candle is a fun scent that's perfect for this time of the year.
Dear Golden: This Ann Arbor based shop has beautiful clothing, accessories, home decor, health + beauty items and even vintage pieces. The linen + cotton robe is great for your self care days.
Bohmey Beauty: A one-stop shop for all things skincare and makeup. Try the cleansing face milk or discover a new clean-beauty brand!
Brown Paper Press: Because who doesn't love pretty stationery like this to-do list?
Penny Lind Designs: For the crafters at heart, homebody, or anyone who wants to try a new hobby. Penny Lind Designs is a new-age needlepoint store and the pencil bouquet canvas would be a great gift idea for a teacher!