Amazon Prime Day Picks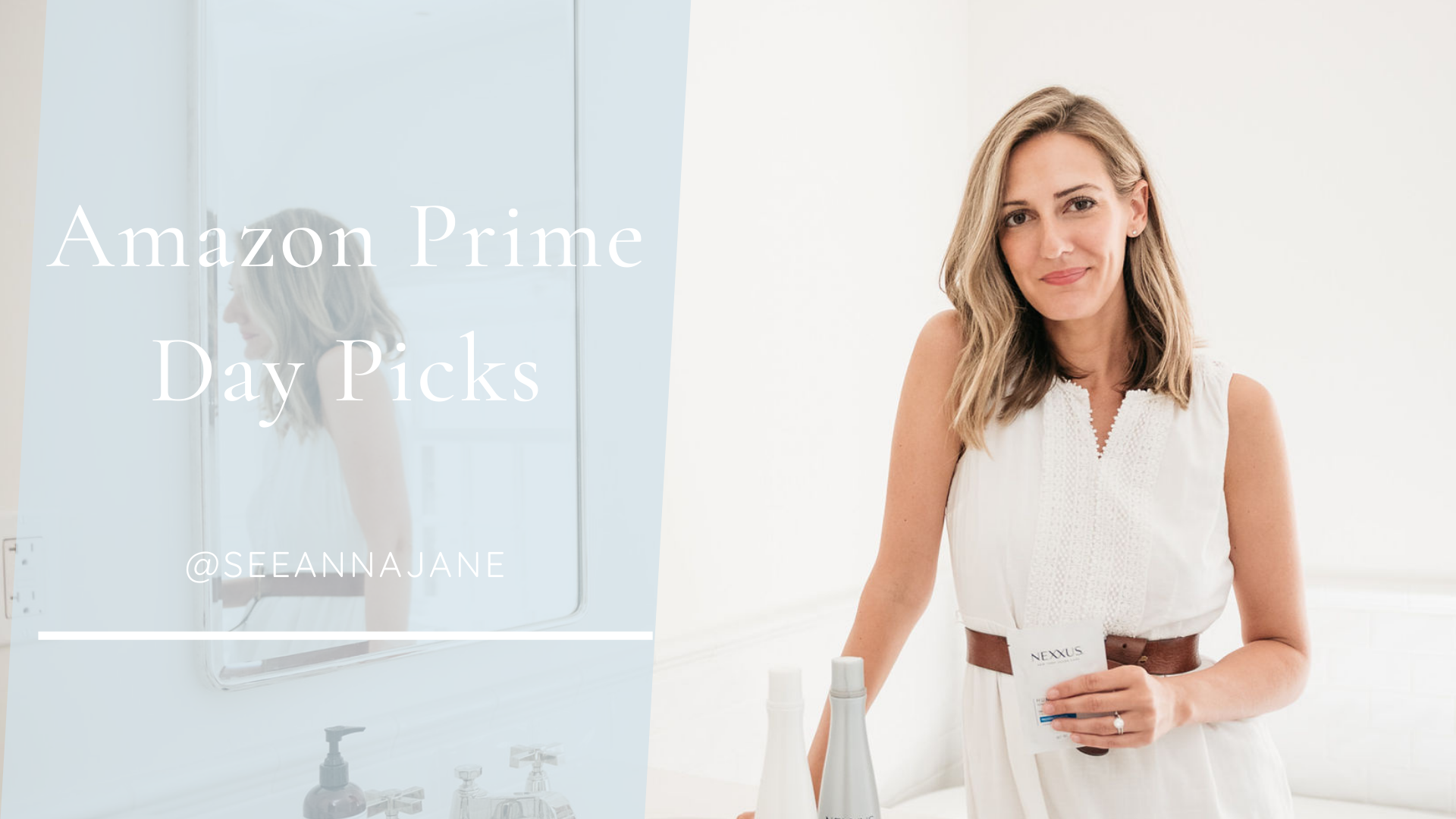 Why does Amazon Prime Day change every year? Didn't we just have it in October? Anyway, I'm also doing an Amazon live stream tomorrow morning, Tuesday at 9:30AM with more Prime Day picks so be sure to tune in!
Amazon Prime Day Picks
Fashion
Maxi dress – I have it in leopard from last year and LOVE IT.
White + Warren cashmere wrap (shop more WW here)- my favorite travel accessory
Calvin Klein bra – I don't know if I will ever go back to regular bras after buying this last year. It was amazing during pregnancy, nursing, and now nursing every day. Buying i tin black!
Rolla's hydrangea dress (shop more Rolla's here)- Wore this in FL and it's gorgeous! Reviews say it's too sheer but I disagree.
Faithfull the Brand (shop more FTB here) – Remember how I'm into mini dresses again. This is a cute one. In my cart.
Vince sandals – I have some Vince shoes (shop more Vince here) and they're super well-constructed. These are only $47 which is INSANE. (Is this a mistake?)
Rubber Birk Dupes – Still going strong on these one year later!
Biker shorts – Even if you don't buy into the trend, they're amazing for working out. I wear min on the Peloton all year round!
En Saison dress (shop more En Saison here)- I've bene waiting to try this brand and am going to snag one on sale!
Beauty
Self-tanning mitt – Another thing I thought was a gimmick. Nope, legit, and I only use self-tanner once in awhile but the mitt keeps it tidy!
Make up brush cleaner – Buy this for #3 and wash your makeup brushes…trust me. (I use this brush shampoo but honestly, dye-free/natural dish soap would work fine.)
Ouai scalp and body scrub – I use this everywhere and it's such a luxury because it smells so amazing. Not on prime day but 20% right now!
GHD curling iron – Gets so hot and helps hold the curl (my hair is VERY straight). Have had it for two years and it's just as great as the day I bough it. Get it while it's on sale!
Claw clips – Caved and bought these.
Home
Giant water bottle – I've been eyeing this forever and it's on sale! Score. Eric made me buy him one, too.
Acrylic computer stand – Bought this when lockdown happened – perfect for my office.
Packing cubes – These are not a gimmick. I repeat, they are not a gimmick. They keep packing streamlined and easy. I can't believe I am just discovering them.
Organic pillow cases – Am I the only one woh loses pillow cases? No? Just me? Ordering extra for the linen closet. Organic and inexpensive! (Getting these euro shams, too!)
Samsung Frame TV – Bought it for the sun room and we love it! (sunroom before and after here)
Silicon baking mats – So I don't have to uses foil or parchment paper! (I do roast a lot of veggies.)
Stasher bags – Again, trying to cut back on plastic bags for park/camp days. These have awesome reviews!
Kids
Amazon Fire (ROAD TRIP/TRAVEL ESSENTIAL. We are not a tablet family….my kids don't get them unless we're in a long car ride or airplane but download some movies on this because it's necessary.
Baby monitor – It's so clear (and no wifi…just a monitor)! Whenever I show it on IG stories, my DMs blowup so snag it while it's on sale for $60!
Swim trunks – I like my kids' shorts shorter rather than longer and I love these swim trunks!