Before + After: The Sunroom/Office
I know how you guys live for a before and after. I mean, who doesn't!? In fact, I love taking you through our house, room by room. I know I get inspired by renovations or refreshes, so I'm glad you're here on the journey.
I've worked with Havenly before in a social capacity, but I've never properly reviewed them here on the blog. I only have great things to say and I'll let the photos speak for themselves. (check out my Living Room that they designed in 2018 here). Let's make this an official Havenly review, shall we?
Havenly Review: Before + After: The Sunroom/Office
Let's Talk About The 'Before:'
This sun-drenched room was begging to be used. Whenever my mom or in-laws stayed with it, they'd always have their first cup of coffee in there. It's so bright and cheery, I knew I wanted a desk to be in there for when I needed to bang out some emails. The sunroom had a TV installed in the ceiling corner and sometimes we'd hang out in there and catch a show. But for the most part, the room wasn't used very often. I work from home and pre-pandemic, I actually decided it could be an office/TV room combo. I mean, what a great time to create an office, right?! We have LIVED in this room during the past year as my husband and I are both in there, sometimes together, getting work done.
I originally called the sunroom, "the land of our old condo furniture" because this is where we stuck all the pieces left over from our condo. They weren't bad, but they weren't used well in the space. I have worked with Havenly before, and i found their designers are great at utilizing space in the room; the fact that Kelsey at Havenly (follow her on instagram here) told me to flip the room around created SO MUCH USABLE SPACE. And I never would've thought of it.
Here's a very candid photo I snapped one day of the room. As you can see, my kids would bring some toys in there to play and the room was not styled in the least bit. But, OH, the potential!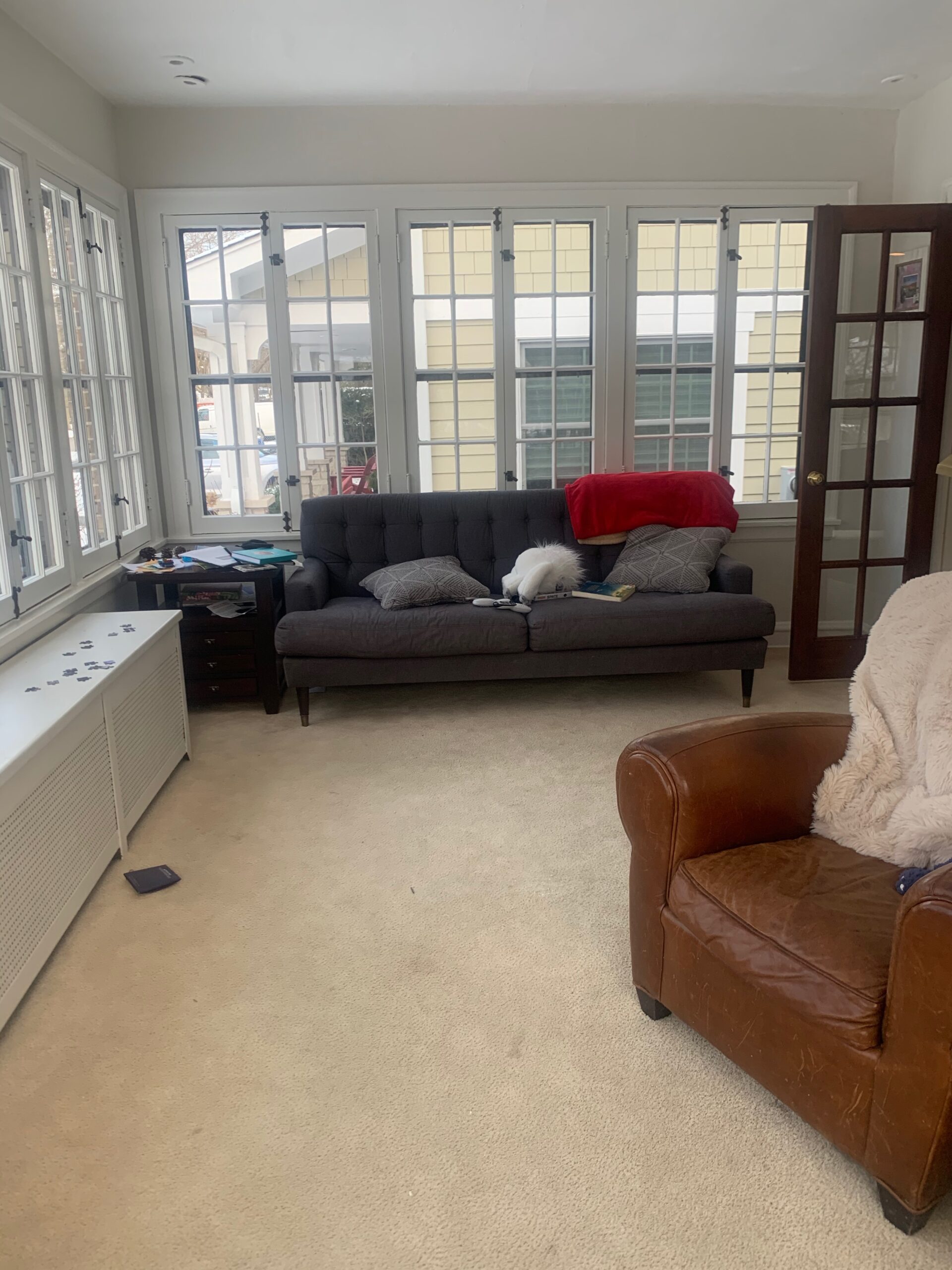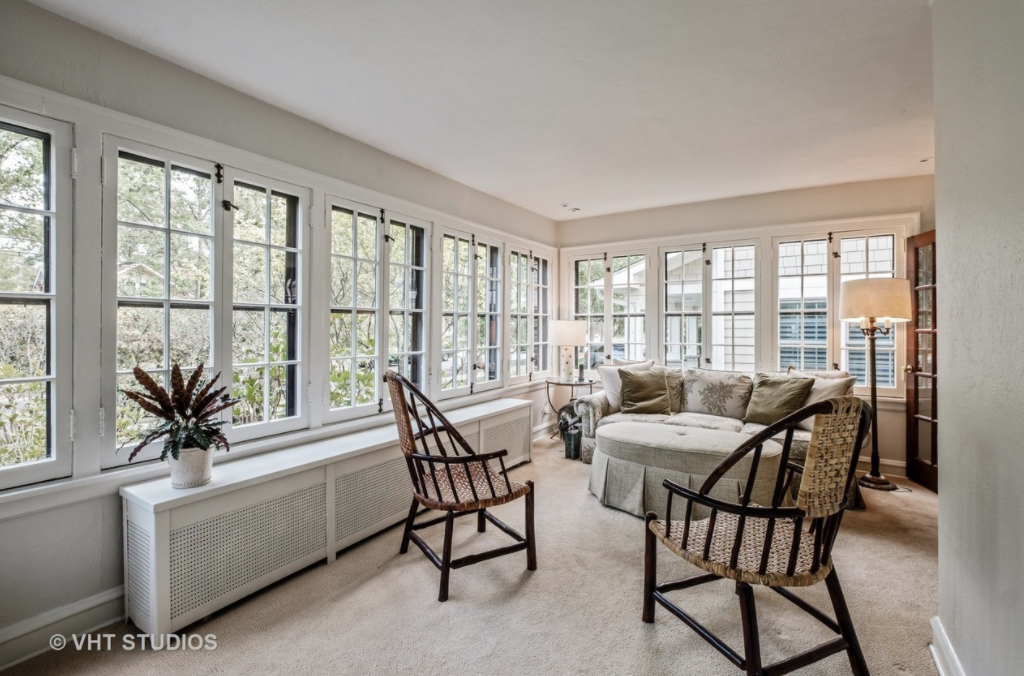 And Here's the 'After:'
A large working area. A cozy couch. Ample table space. This room now gets plenty of love. We now enjoy our morning coffee in there while the kids watch weekend cartoons. We work in there at the desk. And we read books in there because the natural light is just too good. I added some plants in there, too!
Oddly enough, the space feels bigger with all the furniture. Most importantly, it feels lived in, cozy, and intentional. It feels like it has a purpose but that anyone can hang out in there. Plus, the couch is a crypton fabric, so I don't get scared that the kids might get it dirty.
My official Havenly review: they are amazing and helped me more than I could ever imagine in this sunroom/office. All the props go to Kelsey Fischer at Havenly for designing this room. I wanted it light, bright, and functional. She was an incredible designer and if you are looking to really finish a space, Havenly has to be the most cost effective solution. The design, renderings, and products are spot on–and the fees are insanely affordable. Have you seen my living room? They also designed that in 2018 and I couldn't be happier.
Using an e-design. service like Havenly isn't for every job, like tearing down kitchen walls or gut renovations. However, if you're looking for some design inspiration or help arranging a room, they're an amazing resource! They'll even use your current furniture in their designs. Get $50 off a full or $20 off a mini package and $50 to spend in the Havenly Shop.
Shoppable Items in the Sunroom/Office:
Asher Ottoman (similar here and Target version here)
PB Leather Chair (from my first apartment but still available!)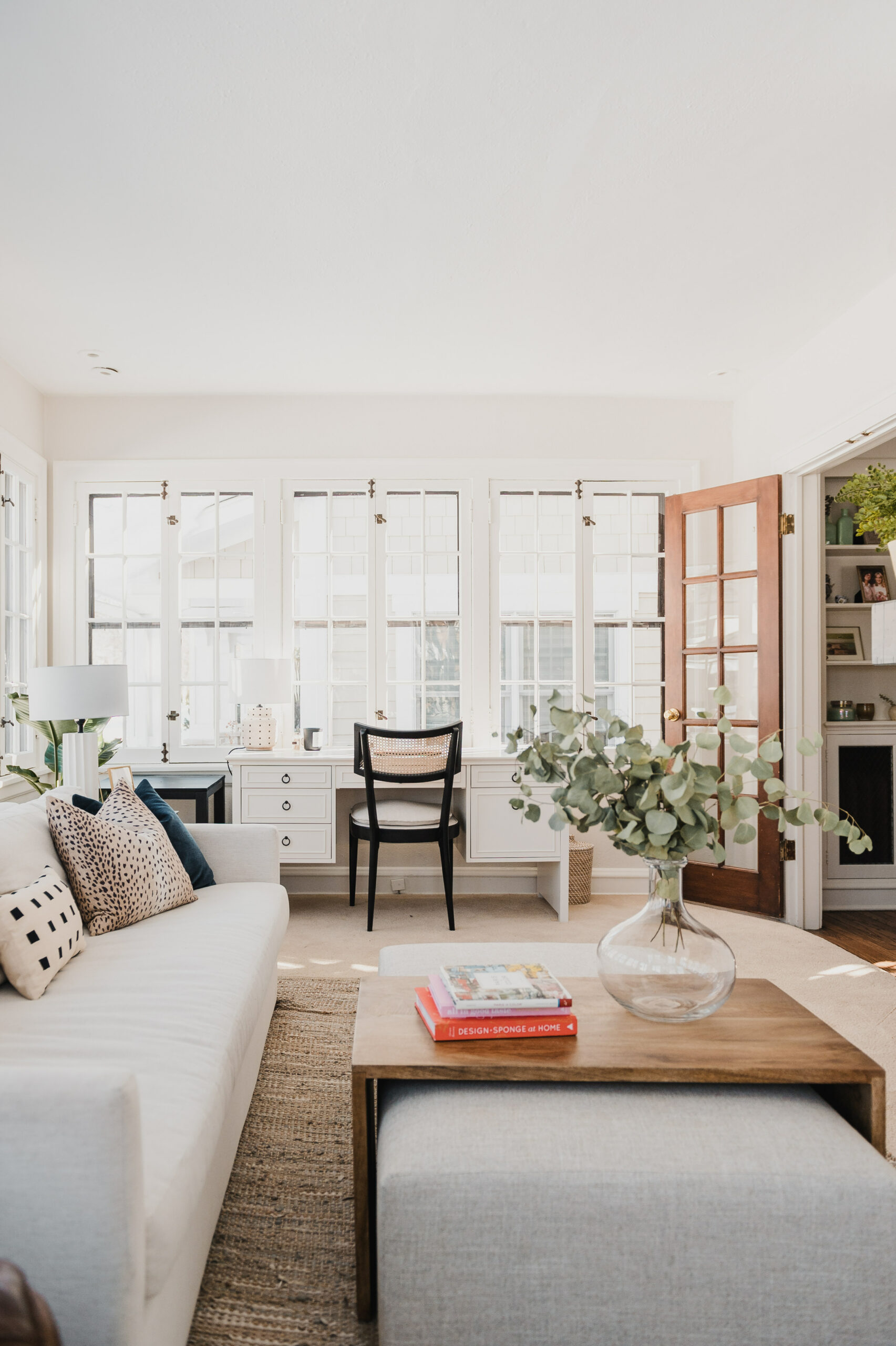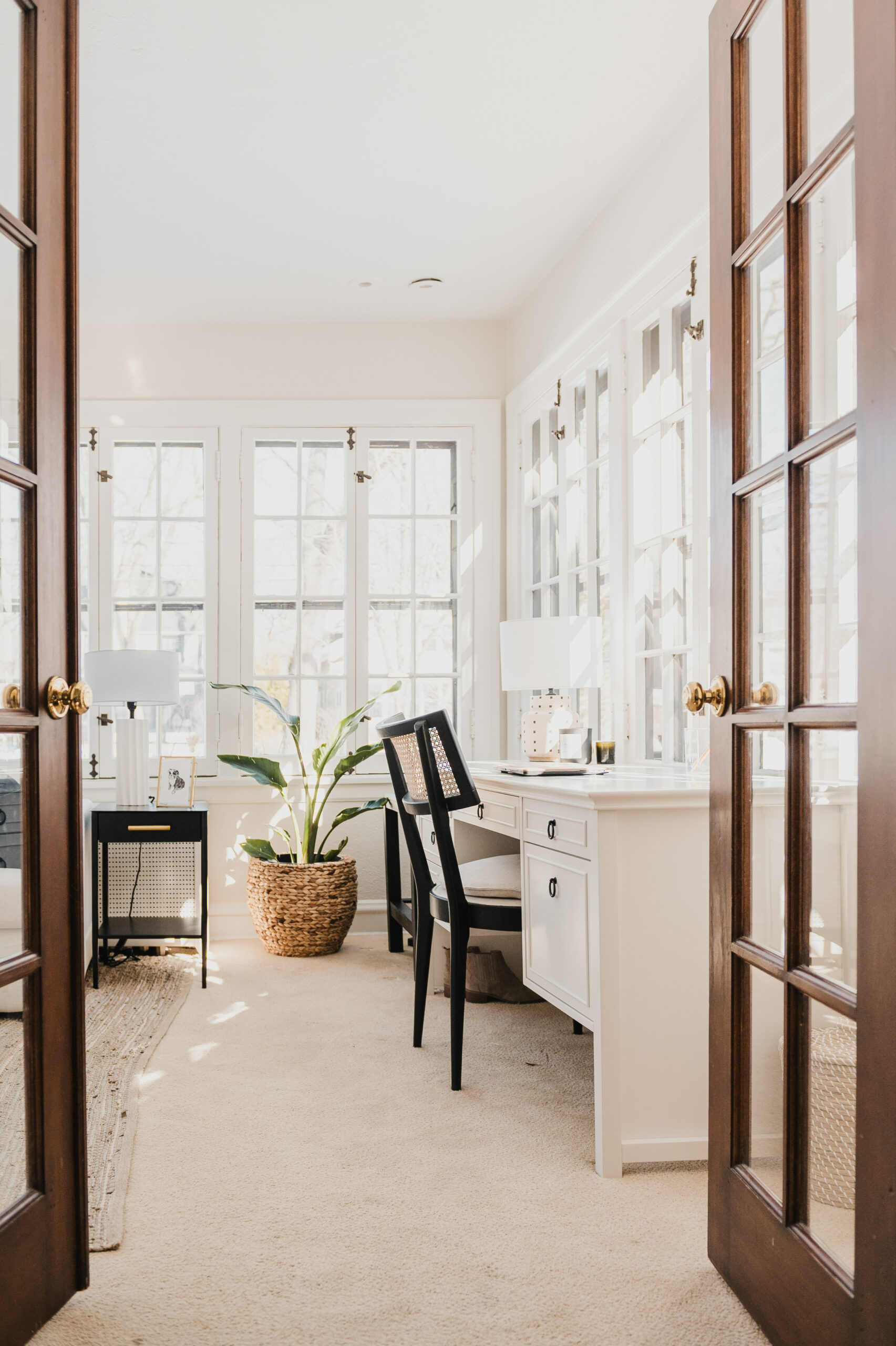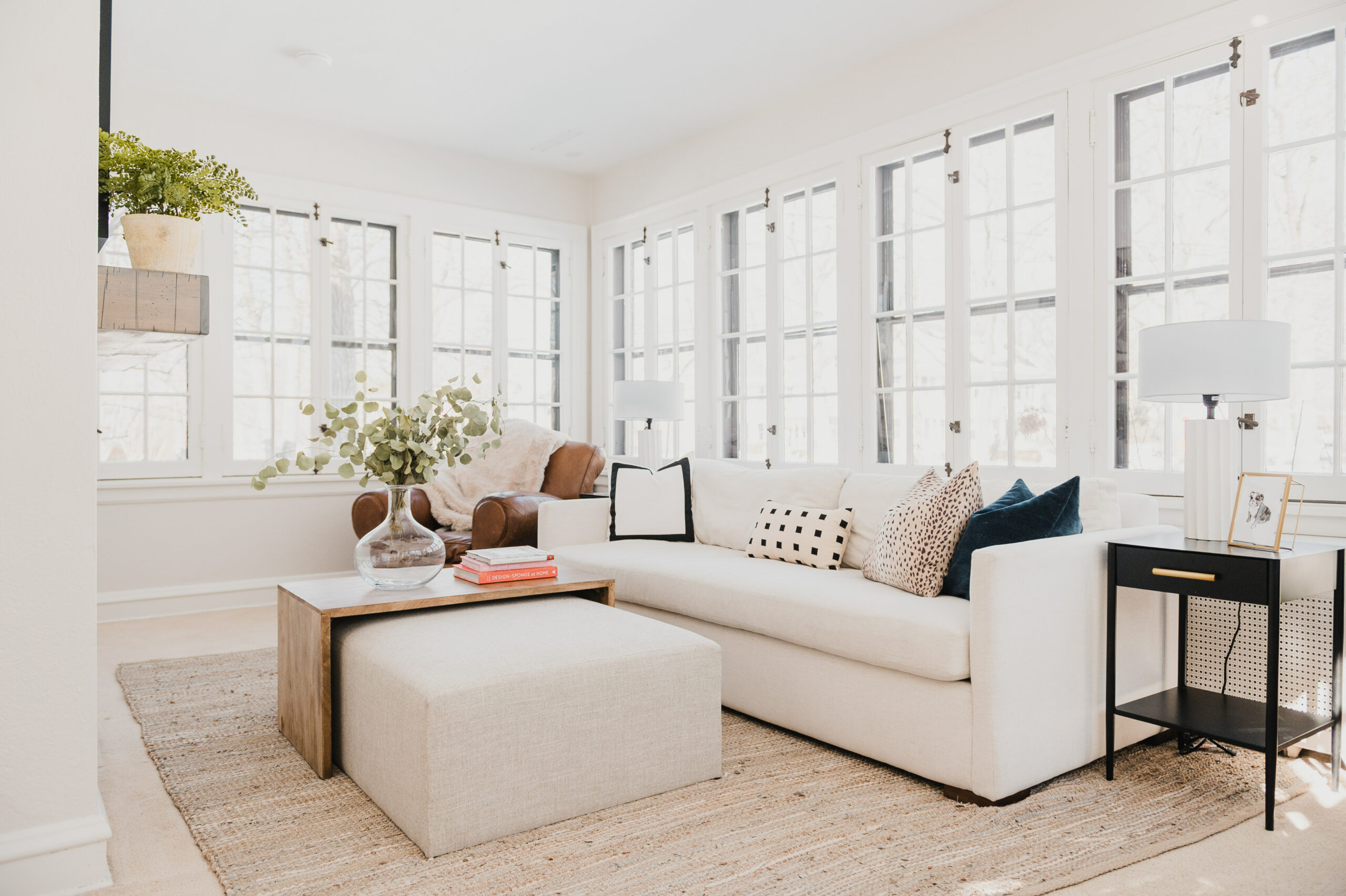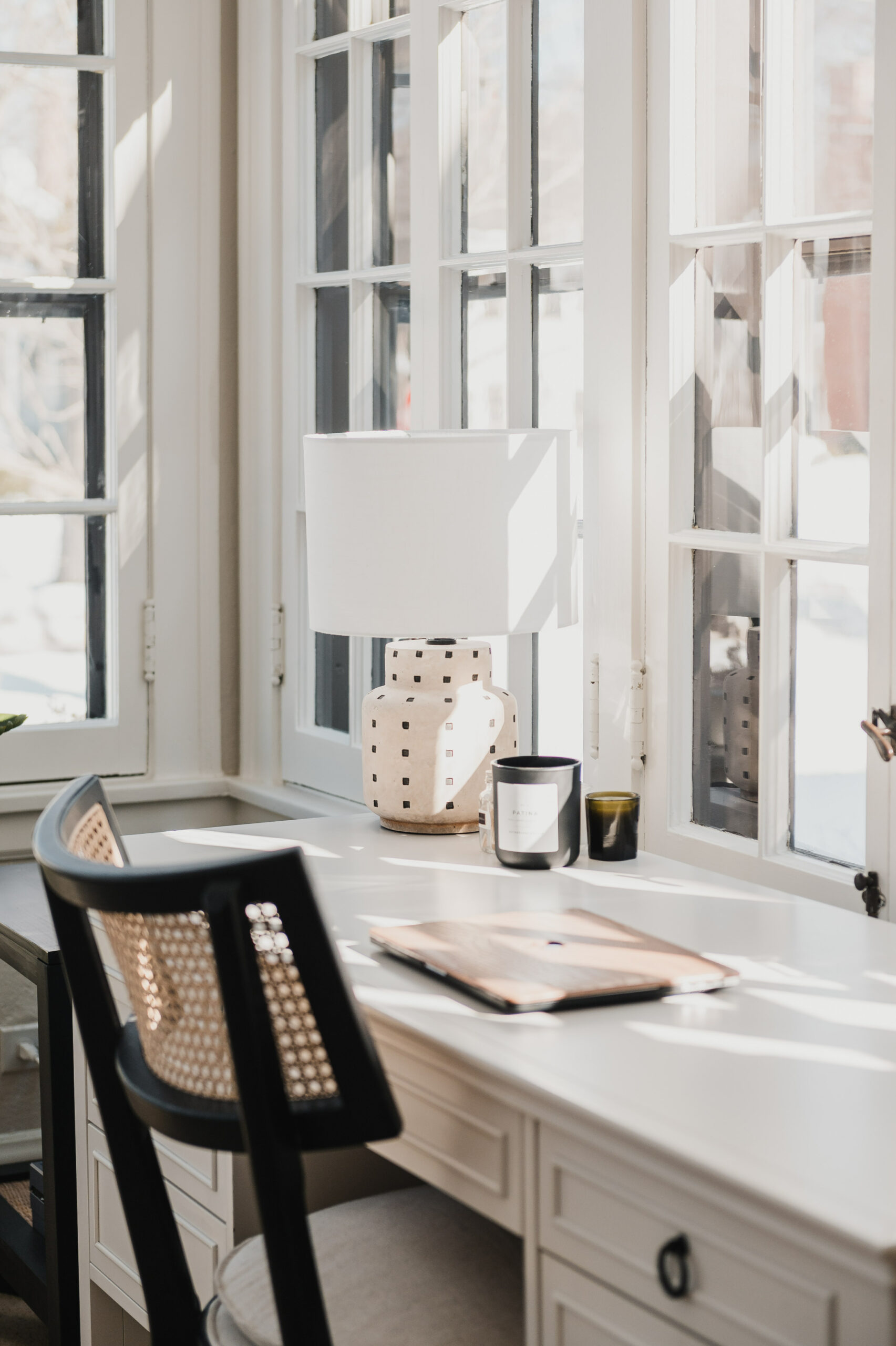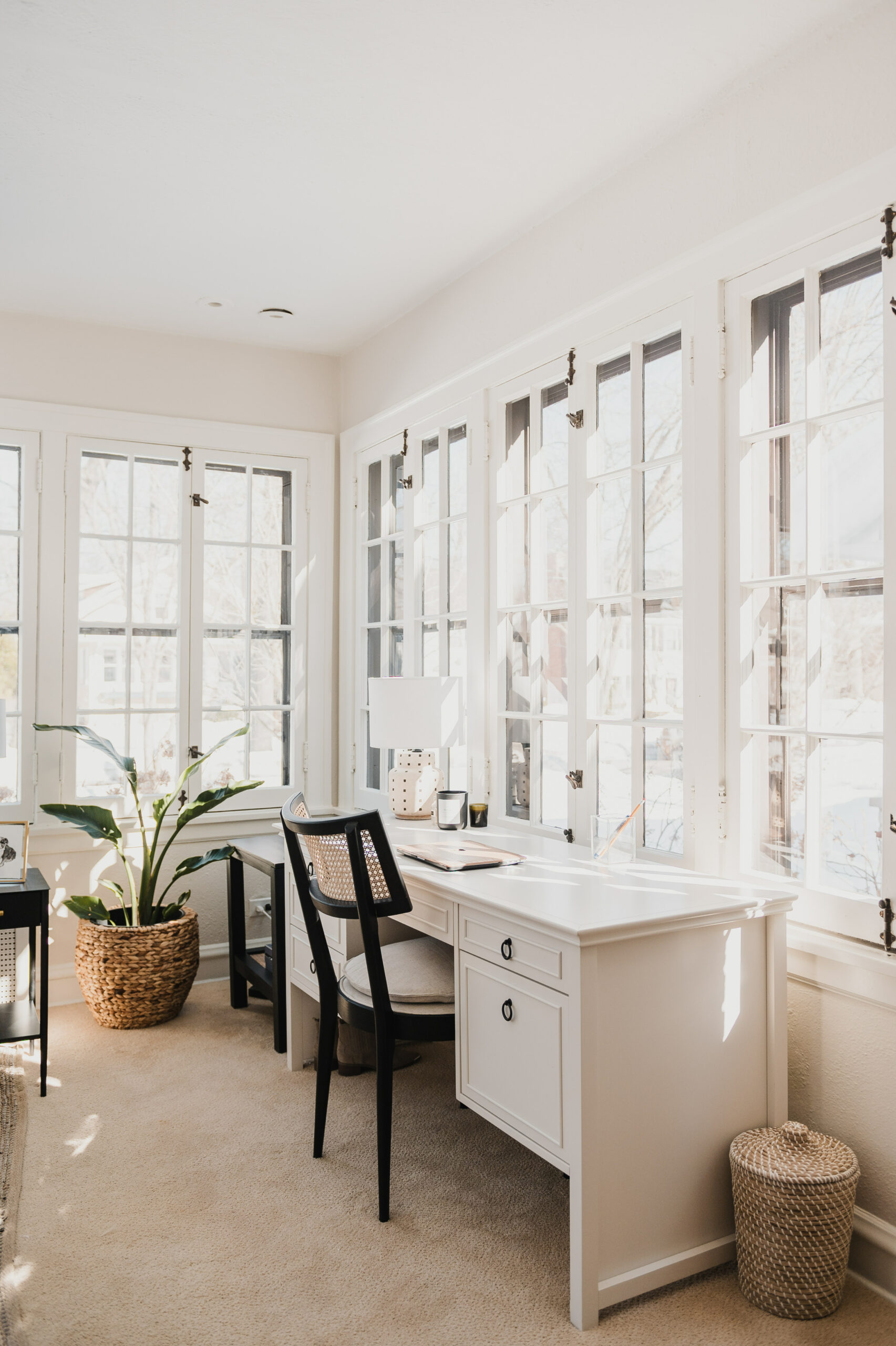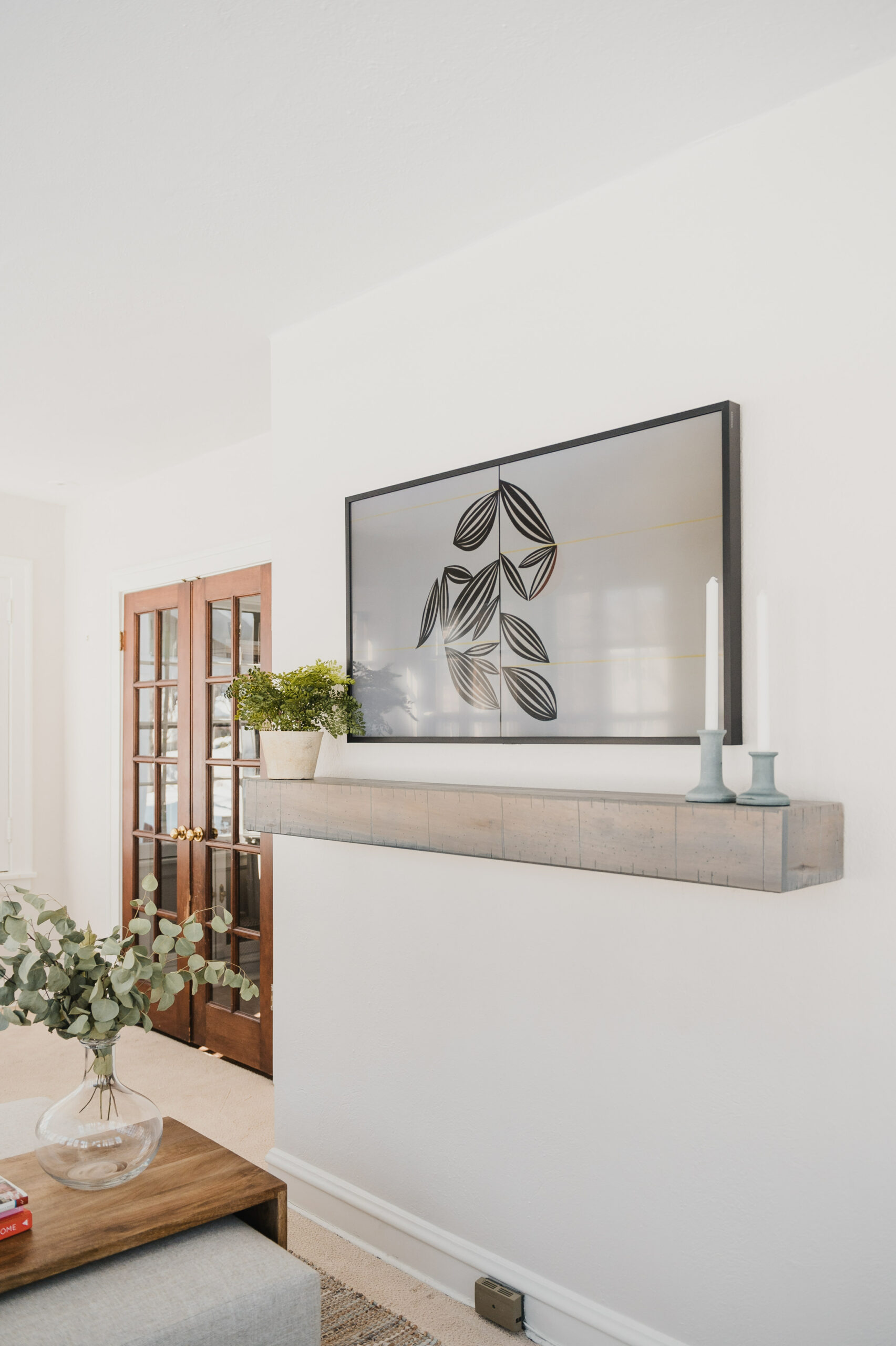 Check out the Havenly renderings they provided–really good, right?!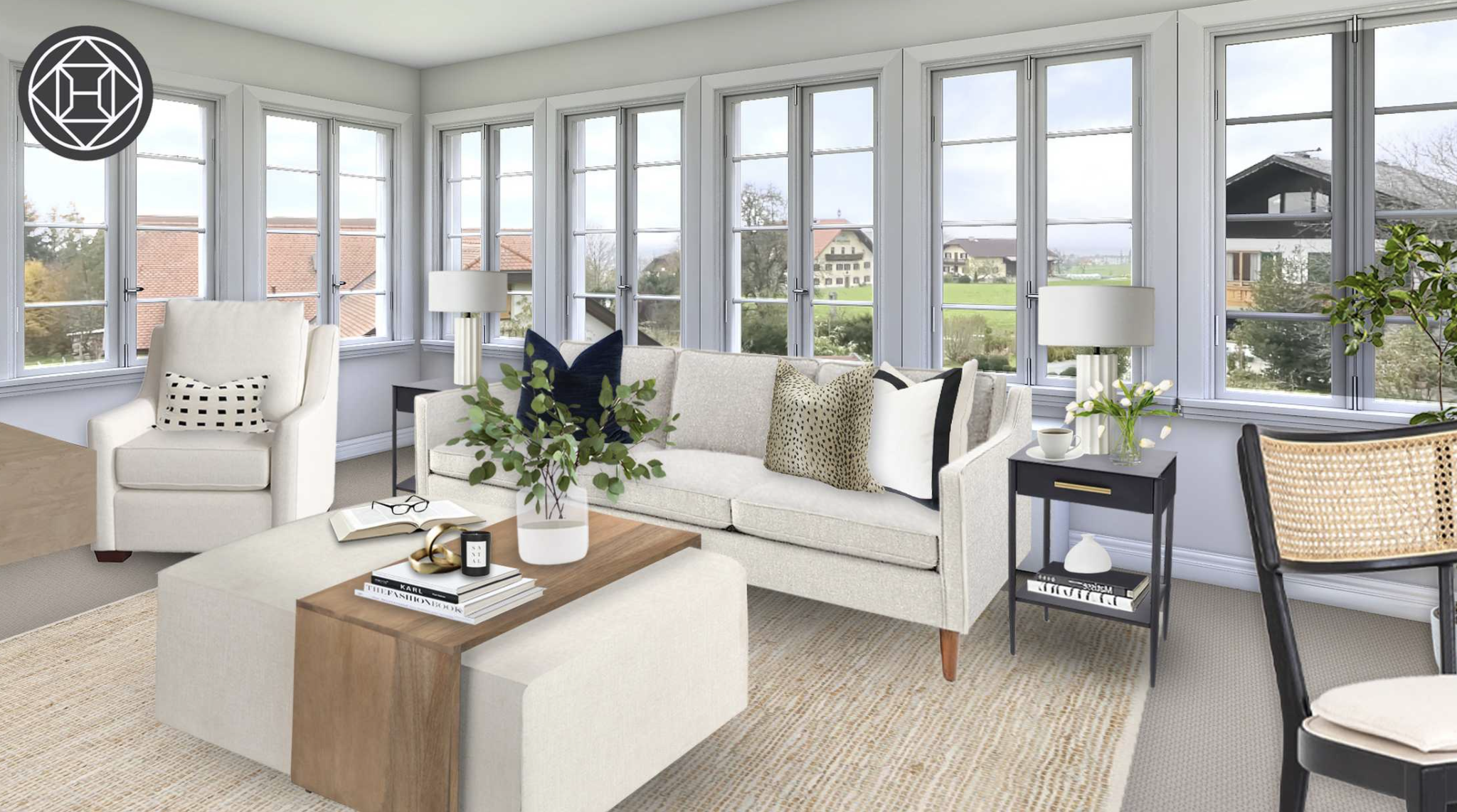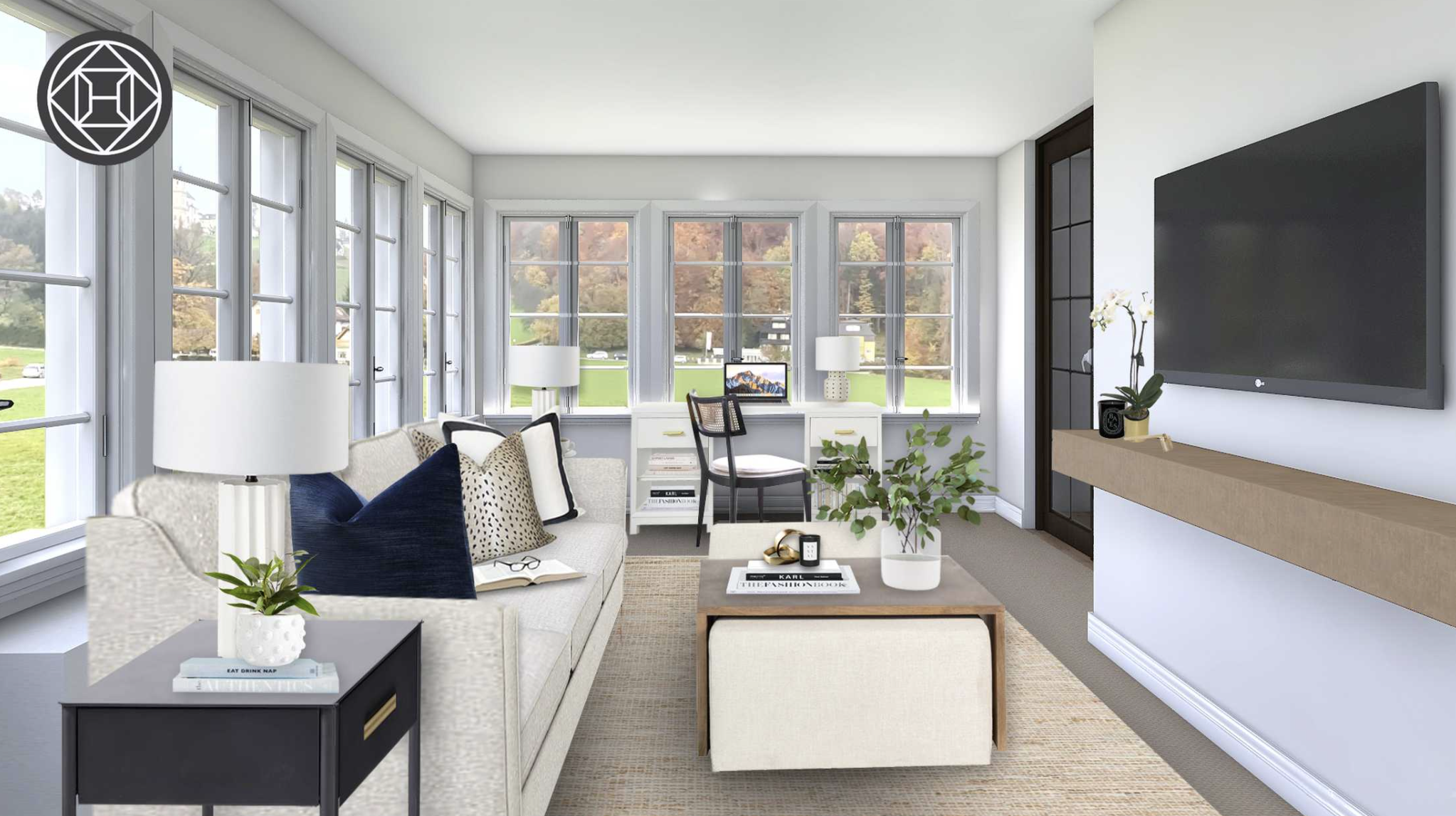 *Thank you to Havenly for gifting this design and a portion of the furniture!