Why I Blog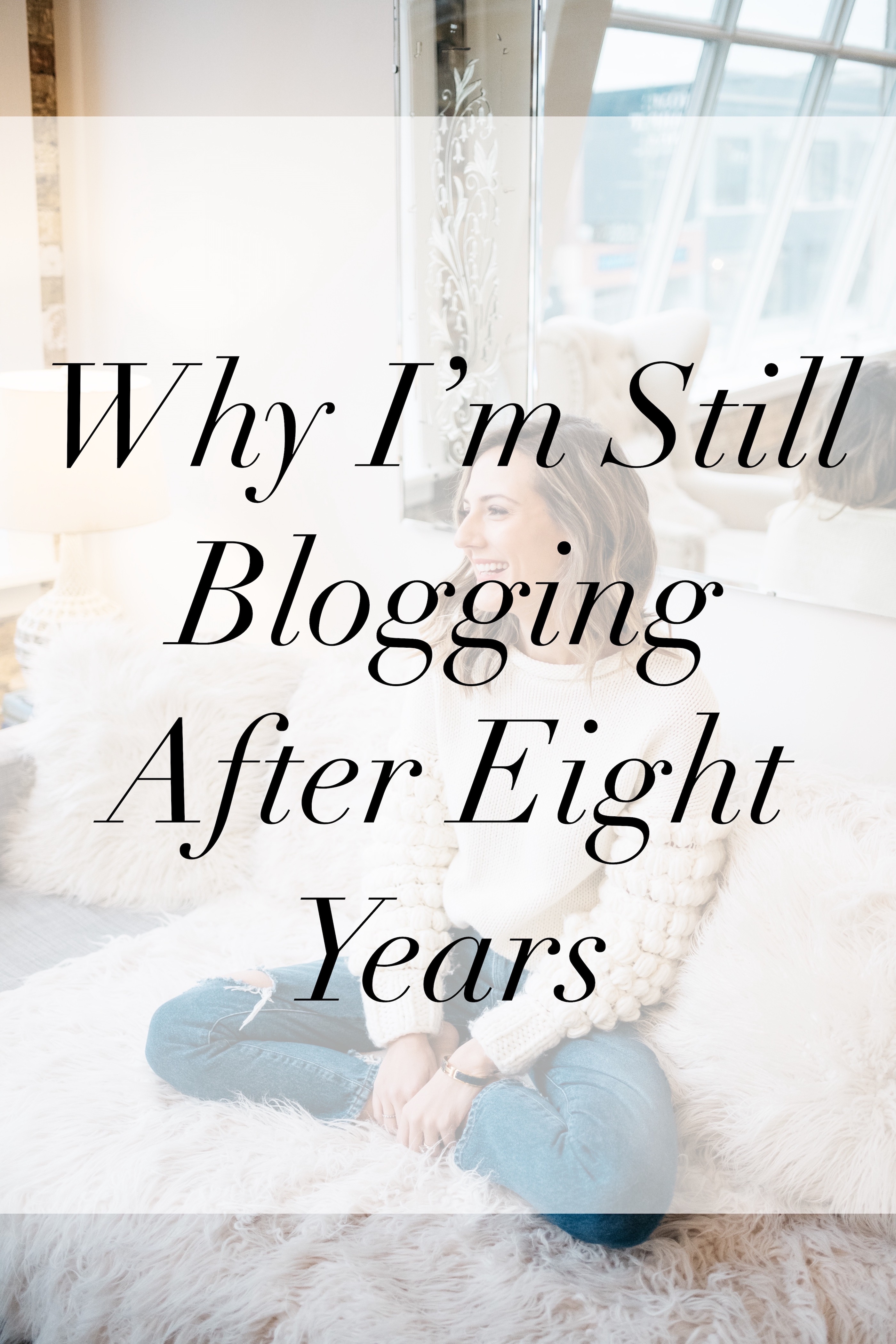 I've been blogging a long time–almost eight years to be exact.  Blogging has evolved and reinvented itself a few times along the way, from Xanga diaries to Tumblrs to bloggers who don't even have a proper blog (just an instagram channel), there's everything under the sun.  Each year, I sit back and think about my blog platform; I've never had a strategy for it–it's always been off the cuff.  In fact, I write most posts a night or two before I publish them.  It's not my full-time job, yet it's something that I care about immensely.  I feel a need to write and share–even if I'm in a rut (and to think, a few years ago I asked if blogging was dead!).  While you might see a bit more planning this year as well as expanded content (see: home decorating and renovations), largely, I still want my blog platform to be informal;  I want to share insight into what I'm wearing on a day to day basis, what products I love and snippets of my life.  That has always been my favorite part of blogging and that hasn't changed over the past eight years.
I'm not here to project some fantasy lifestyle onto you.  I'm not here to portray perfect a perfect relationship or family dynamic.  I'm also not here to sell you the same oversized cardigan that you see on every other blogger's feed (however, I reserve the right to change my mind if it's a really cute cardigan and I want to buy it for myself).  I'm here to be myself, provide my unique point of view, and hopefully inspire you along the way which is what blogging has always been about.  The reason I bring this up is because I received an email from a reader once who told me she was seething because I didn't link to the exact sweater I was wearing in a photo–and that I had literally one job as a blogger and that was to link to what I was wearing.  I'm not here to throw that reader under the bus; I get it, she was frustrated because she had liked that photo in hopes to buy what I was wearing–that's all part of the gig.  However, the fact of the matter is, that's not how I envision my role as a blogger.  Of course I love making suggestions, finding great sales, curating the vast interwebs; my love for style and fashion is the reason why I started this blog–I'm not here to push product but I'm happy to share what I know, what I've learned and help you recreate looks.  I live for that stuff.  Oh, and I let the reader know the reason why the items I linked were different was because the items were from a few years ago and you know what, I'm really proud of that.  I'm proud to be wearing things new and old.  I'm proud to keep the creativity in my wardrobe alive.  It helps me be better at all things fashion.
With that said, sponsored posts and affiliate links (on the blog, instagram, etc–you know, the things no one likes to talk about) make it possible for me to keep posting on the blog, so thank you for your support there.  Again, I believe that these using resources support the story I'm telling and my promise to you is that I will continue to keep it real.  Thank you for letting me be a part of your life.  It's been a fun eight years–can't wait for the next eight!