Viral Tiktok Product Gift Ideas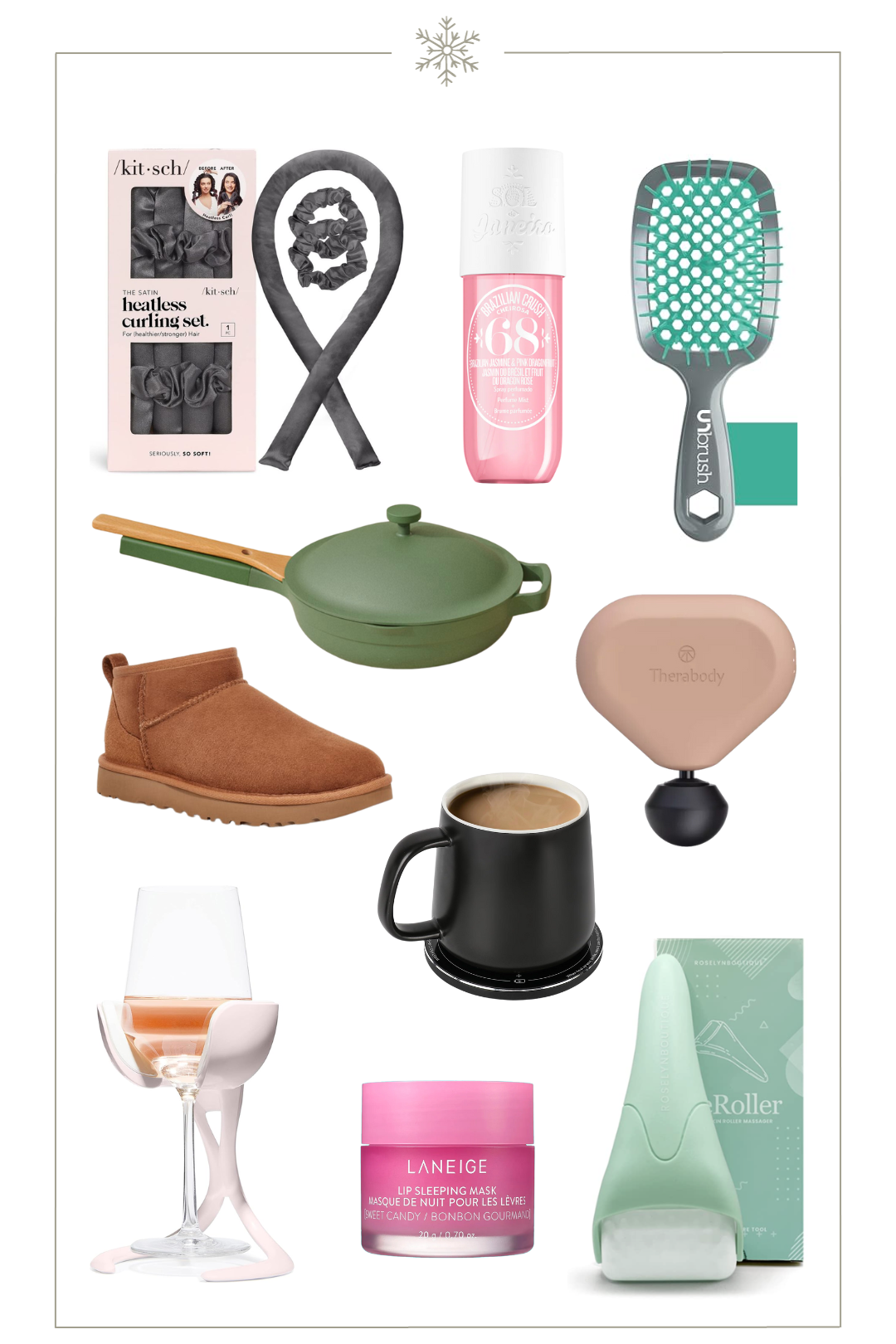 From cozy essentials like the Ugg mini ultra boots to tech gadgets favorites for all ages, you can't go wrong with these viral Tiktok product gift ideas. Imagine surprising your friend, someone who always chooses to stay in with a glass of wine and a book, with the viral wine chiller that'll sit perfectly on her nightstand. Or, your friend who never leaves the house without makeup and always looks like she has a fresh blowout with the Unbrush hair brush, lip mask, and ice roller. PS — Check out the Tiktok reviews of the Unbrush's magical detangling powers, you'll be convinced too!
Why You'll Love These Viral TikTok Product Gift Ideas
The Therabody mini massager is great for really anyone. Yes, even the men in your life! It comes in 3 colors and is proven to help with aches and recovery. The size is compact enough for popping inside a gym back or in the car during a road trip.
I featured the Always Pan before (read the post here) but now there's a 2.0 version thats even better. Great for anyone who likes to cook (or wants to cook more)!
Apparently the #68 spray is one of the best smelling hair and body sprays out there. You can also check TikTok reviews and search for which scent you (or the person you're gifting to) would like best, but it's a great option for those who don't prefer perfume and want something lighter.
Lastly, the heatless curling set is reminding me of the times when you'd braid your hair at night so you woke up with wavy or "crimped" inspired hair. There's a little bit of a learning curve but it'll save you a lot less time in the mornings and of course it's way better for your hair than using heat several times a week!
SHOP VIRAL TIKTOK PRODUCTS