(Trying to) Get Fit with adidas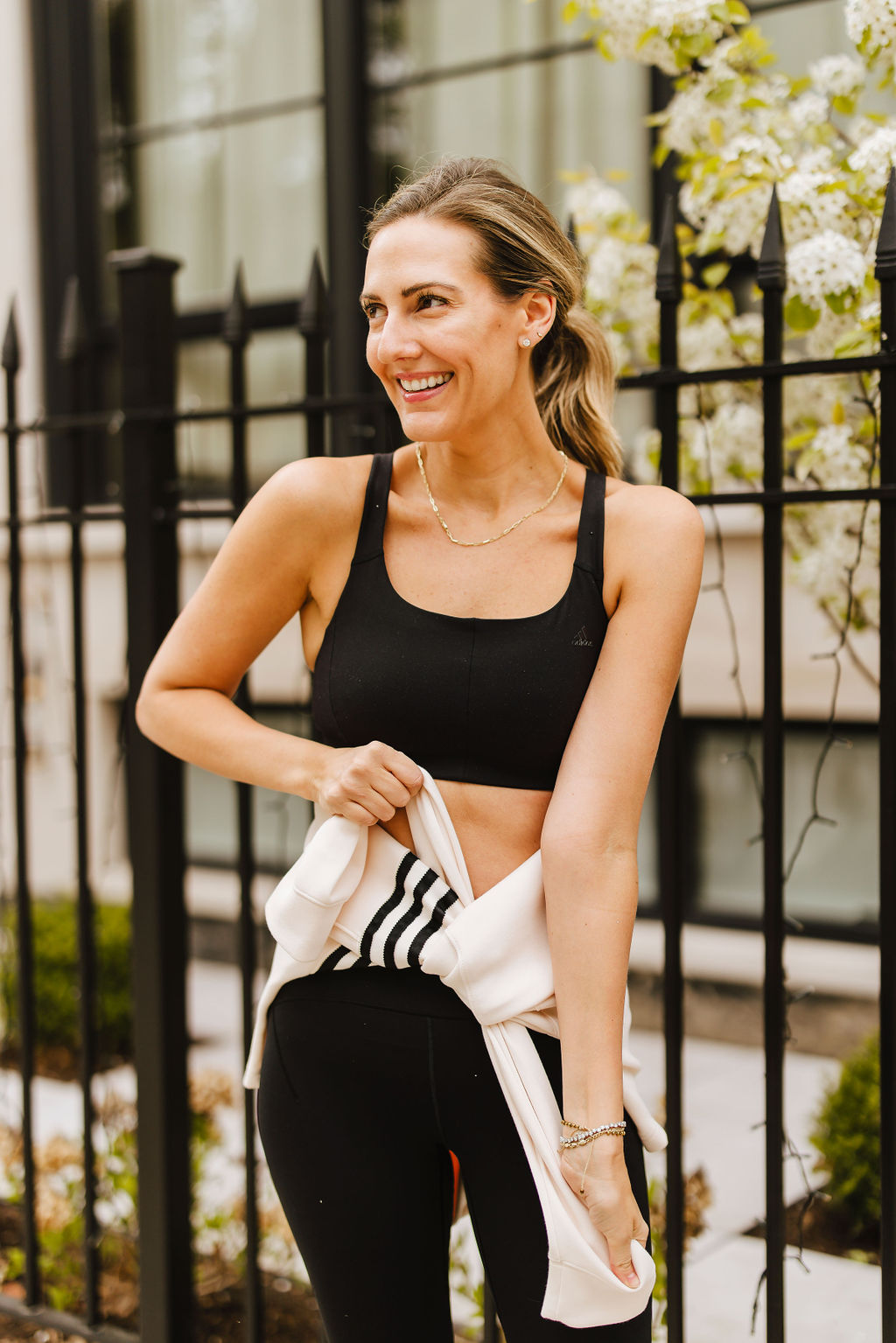 *Thank you to adidas and Collective Voice for sponsoring this post!
I've decided that as I take on my late 30s that fitness is a priority. I was an active kid but not very sporty so I didn't rely on sports to keep me fit. I've always dabbled in fitness but once I got our at home bike, I started really committing. And this year I enlisted a personal trainer to really keep me accountable. I'm just trying to stay healthy and stave away body pain as I'm in my late 30s–ha!
Get Fit with adidas
Luckily, I love to shop for just about any attire and adidas has cute clothing for my workouts. Last summer, I think I wore these cream sweat shorts a million times. Plus, as a mom of the three boys, you can't even imagine how much adidas we have in our house!
I'm wearing items from the yoga collection and it's both comfortable and buttery soft.
What I'm wearing:
Running shoes (TTS)
Other adidas Picks:
How cool are these retro, printed shorts?!
If you want a classic, white sneaker, Stan Smiths are always cool.
All the kids are wearing these sweats and I want some.
I bought these socks because they're pretty and I love socks.
I think I need these gorgeous, beige sneakers. Love the sole!