The Last Three Books I Read – Black History Month Edition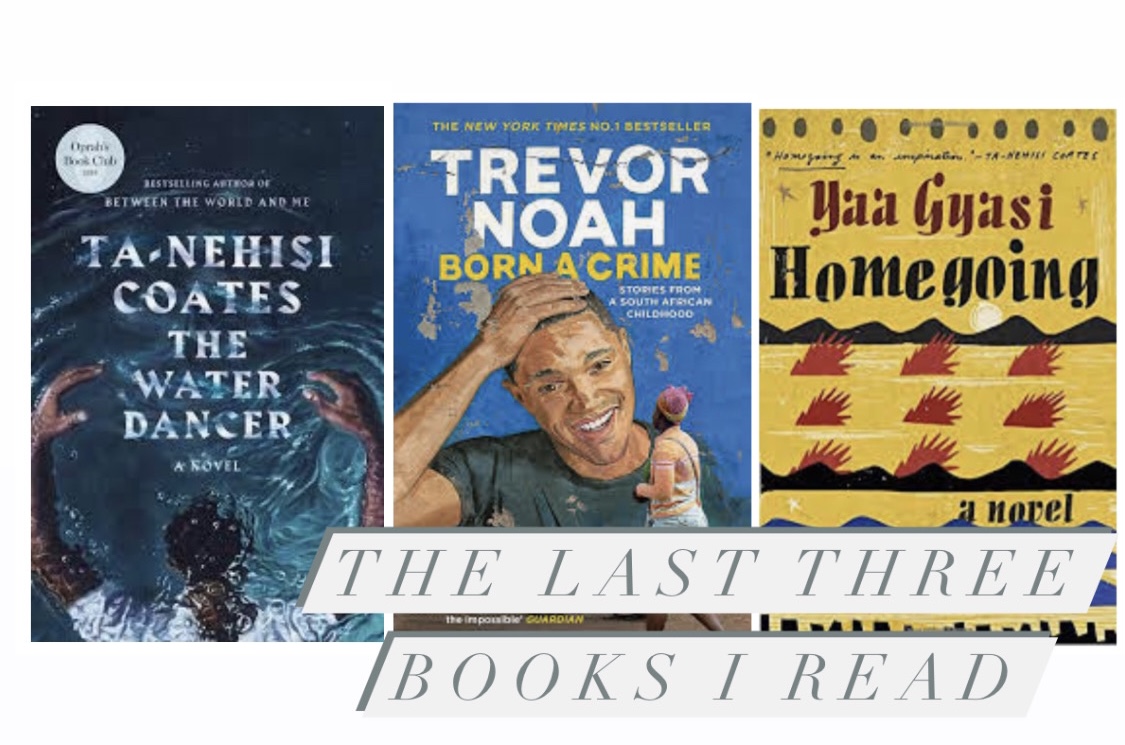 Happy February! I admit, it's been awhile since I posted this series. I used to read and listen to books a LOT more; I'm going to blame the pandemic, pregnancy, and a newborn. When I get in bed at night these days, I pass out quickly and since I'm up in the middle of the night, I'm pretty tired and can't really read before bed; it's a vicious cycle. I've even tried a bit of Audible before bed and I just pass out. Basically, it's been a tough year for books and me.
A little more on Audible: I got into audiobooks once I moved to the suburbs a few years ago. I was in the car a lot and really enjoyed listening to books. That pastime also came to a screeching halt once the pandemic hit; turns out, I don't go that many places these days, so that means my book listening has gone way down. But I've made more of an effort to listen to more books when I'm cleaning or doing menial tasks.
The Last Three Books I Read – Black History Month Edition
And it just so happens that the last three books I read are by Black authors, which is right in time for Black History Month! These are wonderful books that I think you'll really enjoy:
The prose is beautiful–the words flow like a river and I found this a pleasure to listen to. HOWEVER, if you listen this, you can't let yourself drift off and had to rewind a few times. I chose this as Oprah claimed it was one of her favorite books of ALL TIME. It centers around Hiram, a slave in the south, whose father was also his master–he also has magical powers. I certainly wasn't expecting the fantasy component but you'll certainly enjoy the journey.
You'll laugh, you'll be appalled, and you'll love it. Funny man Trevor Noah talks about his upbringing in South Africa during Apartheid; his father is white, his mother, black, and he was quite literally born a crime. I really enjoyed listening to Trevor narrate this himself.
Disclaimer: I'm in the middle of this, but it's excellent. I have about a third of the book left and would highly recommend it thus far. My only qualm is that if you listen to it, there are a ton of characters (it's a generational tale) and you may get mixed up, but i eventually got it sorted out. The story spans over hundreds of years and highlights the impact of slavery over generations, from the heart of Africa to present day. The book is divided into stories from each generation but they're all intertwined. It's a very deep and emotional book and I've really enjoyed listening to it thus far.
Check out past books I read here!