The Last Three Books I Read (And Book Suggestions From You By Black Authors)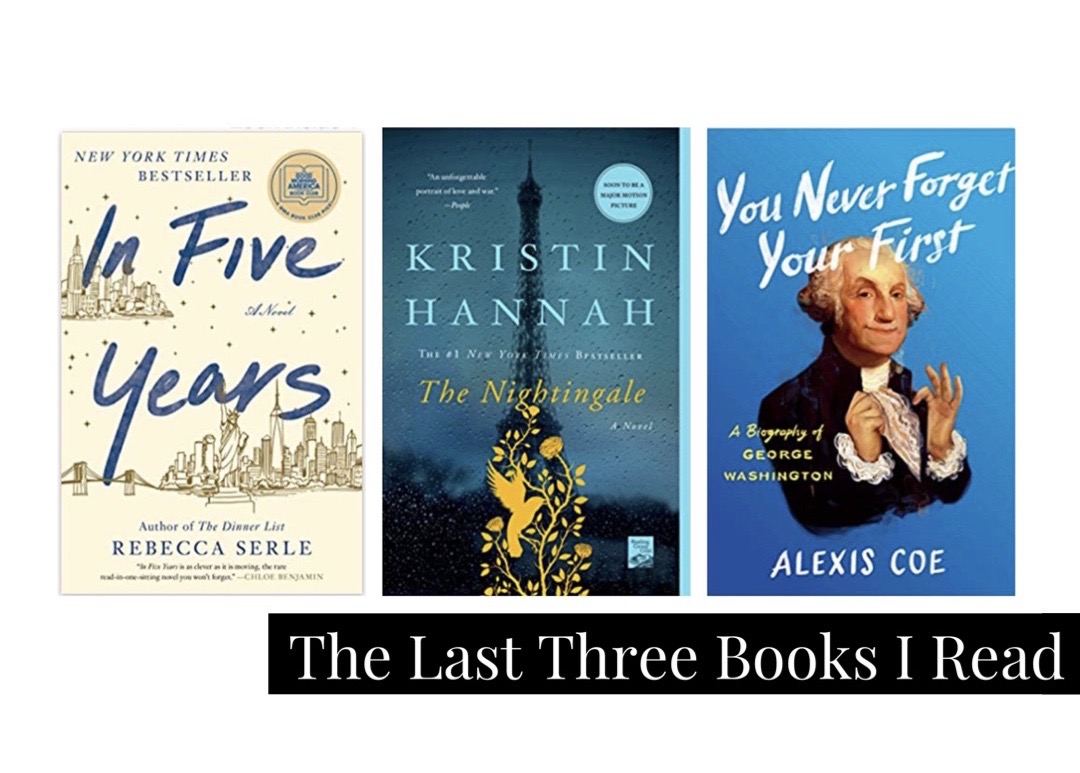 The Last Three Books I Read (And Book Suggestions From You By Black Authors)
It's actually been kind of tough to read or listen to audiobooks during quarantine. I thought I'd rifle through so many books but it's been sort of tough juggling the kids, work, etc. I also listen to audibles a LOT in the car and I basically stopped driving for a couple months, so my normal audiobook consumption took a hit. But I have made the time: like listening in the shower, while walking around the neighborhood, or while the kids are in quiet time. And sometimes, I can listen while I work, but it has to be more of a mindless work because you DO have to concentrate while listening to a book. So here are the latest and greatest (I'm sure a few of you have read some of these!)
In the vein of reassessing history from a more critical eye, this George Washington biography is written by a woman. I think it's important to remember that our founding fathers were, in fact, flawed, while still admiring the fact that they created our country. It wasn't my favorite book, but I appreciated the approach. Some reviews I read thought it was too hard on our first President, but I felt like it shared plenty of stories that contributed to the mythical anecdotes that have created the George Washington we know today. I love history surrounding the American Revolution, so it was an easy read for me.
Ok, I actually rifled through this one because it was so GD addicting. I loved the twist that the plot presenting and the whole story really turned out a lot different than I expected. This is a great summer read (but note: it's not exactly lighthearted) and you'll finish it quickly.
I am SO GLAD I listened to this book. I know it would be an excellent read but it was an amazing story to listen to. And I loved the narrators, the accents–everything. It took me while to finish, as it's on the longer side, but I never forgot where I left off because it's a very engaging book. It's also heart-wrenching and leave you a bit gutted, but it's an incredible journey to go on and so worth the read! (and if you like WWII fiction, check out All the Flowers in Paris, too!)
Also I wanted to highlight the suggestions from YOU on this IG post about books by black authors. There were so many amazing suggestions and I basically have a lot of reading/listening to do. Let me know if I missed any must-reads!