Sézane Wardrobe Essentials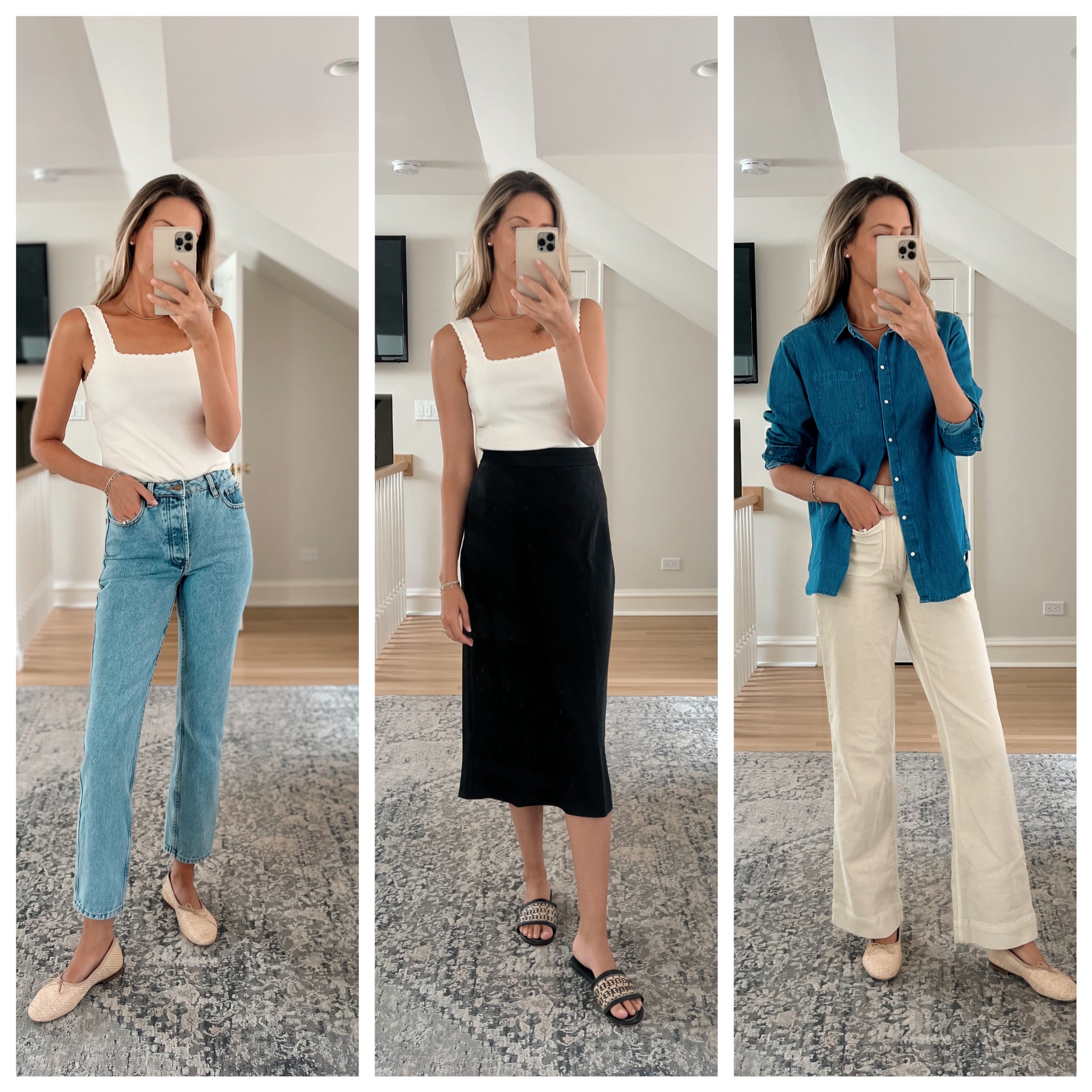 We know that Sézane is my go-to retailer for wardrobe staples. Last year I found their Brut Sexy jeans in long and they might be the best slim straight out there–and only for $125 (but size up, they run small). But aside from denim, they just have so many easy classics that you can keep wearing season after season.
I love their tanks that are "classic with a twist' like the Luna tank. They make a GORGEOUS slip silky skirt that's honestly nicer than my Vince version. And their blouses are second to none.
When it comes to sizing I find Sézane to run true to size but it's a European brand, which can tend to run slim. If you find yourself in between sizes, I'd size up. For example, I'm usually a 2-4 but a 2 is too tight for me in Sézane–a 4 is way more comfortable.
What I'm wearing:
BRUT SEXY: A new color for me. My blue pair is a 26 (my normal jean size) but they are quite snug so I went with a 27 for this pair and prefer a size up.
SANDY SKIRT: This is just very well made and a great price. A true closet staple.
MAX SHIRT: Obsessed with this perfect chambray shirt; 2010 me would be proud.
CHLO SHIRT: Something about Sezane's white, lacy blouses–they just nail it every time.
LUNA TANK: Every time I wear this subtly scalloped tank, someone asks about it.
A few other Sezane picks (because they go fast!)
Clyde Trench Coat– For the lining alone!
Basile Cardigan – A classic cardigan that's on my list.
Merry Dress – I looooove dresses with knee high boots; this is perfect.
….Shop last month's edit here!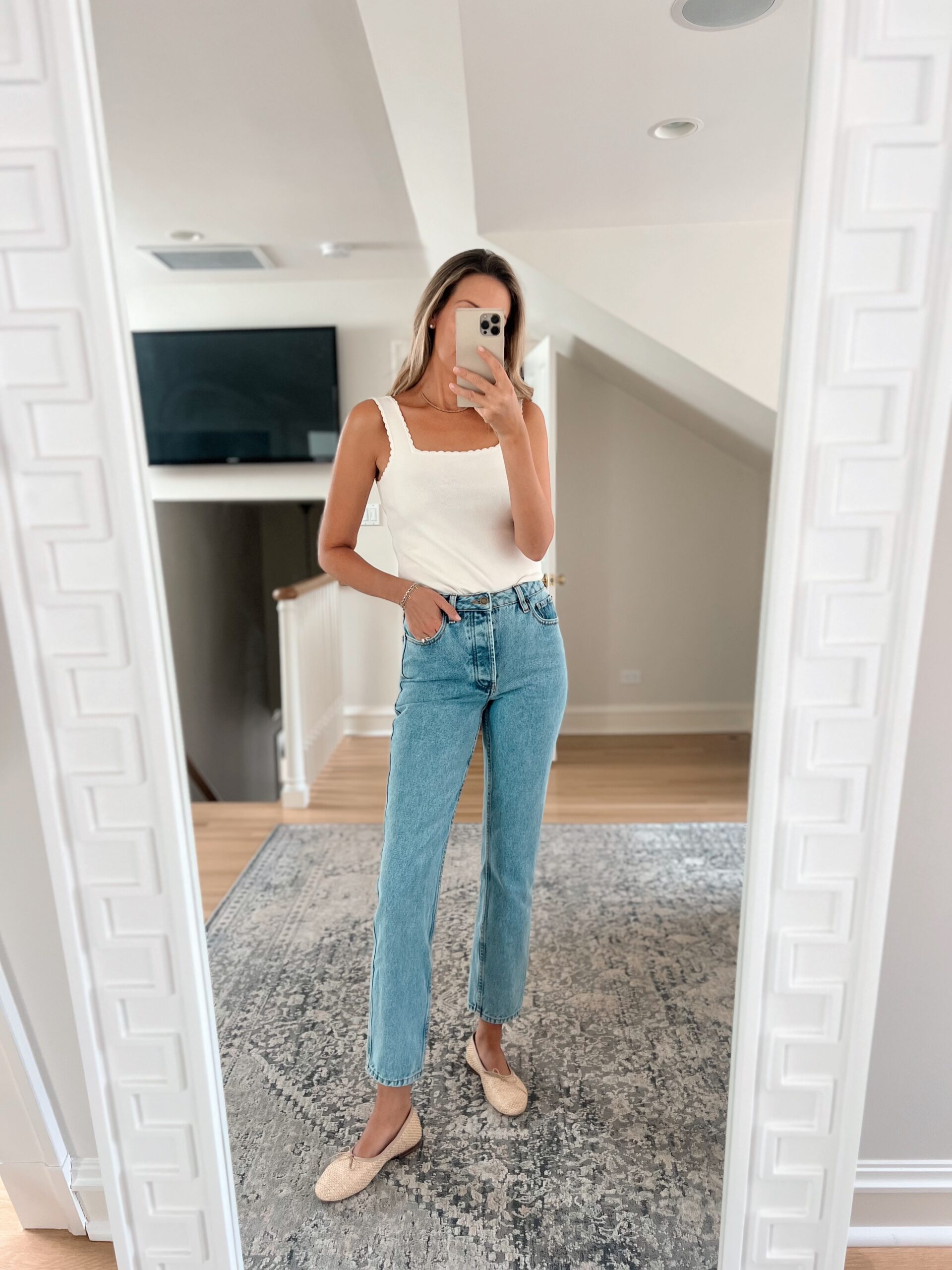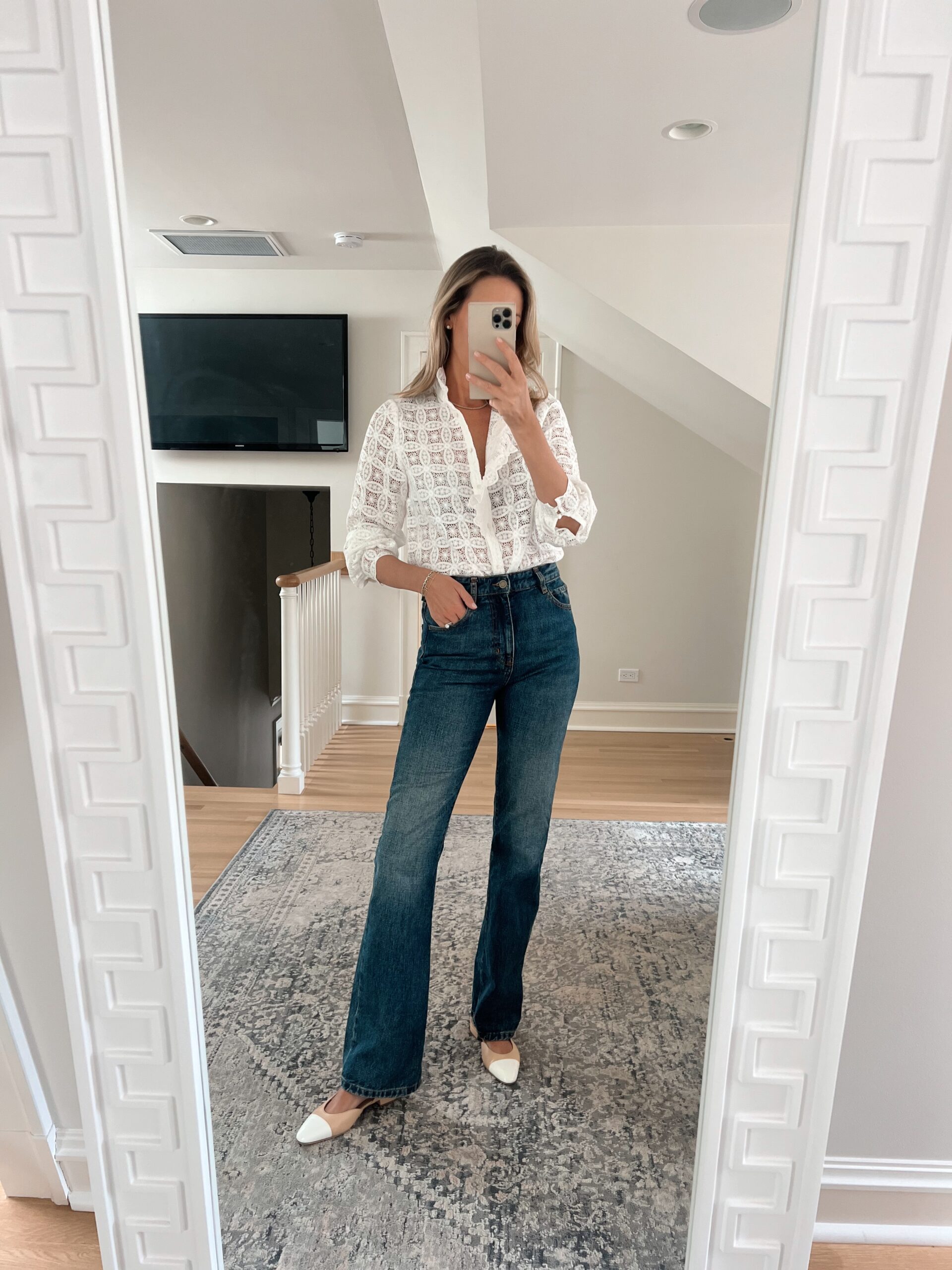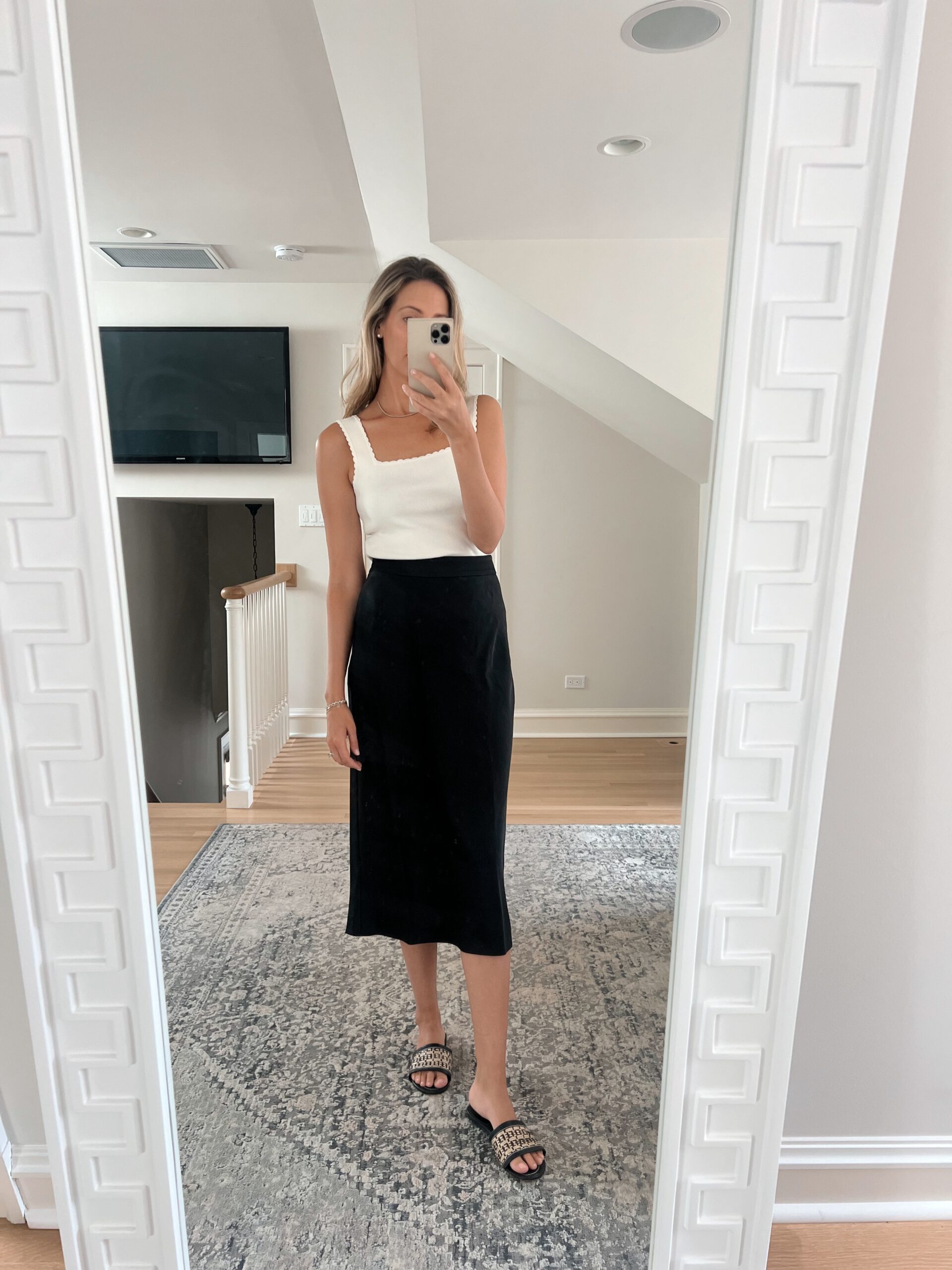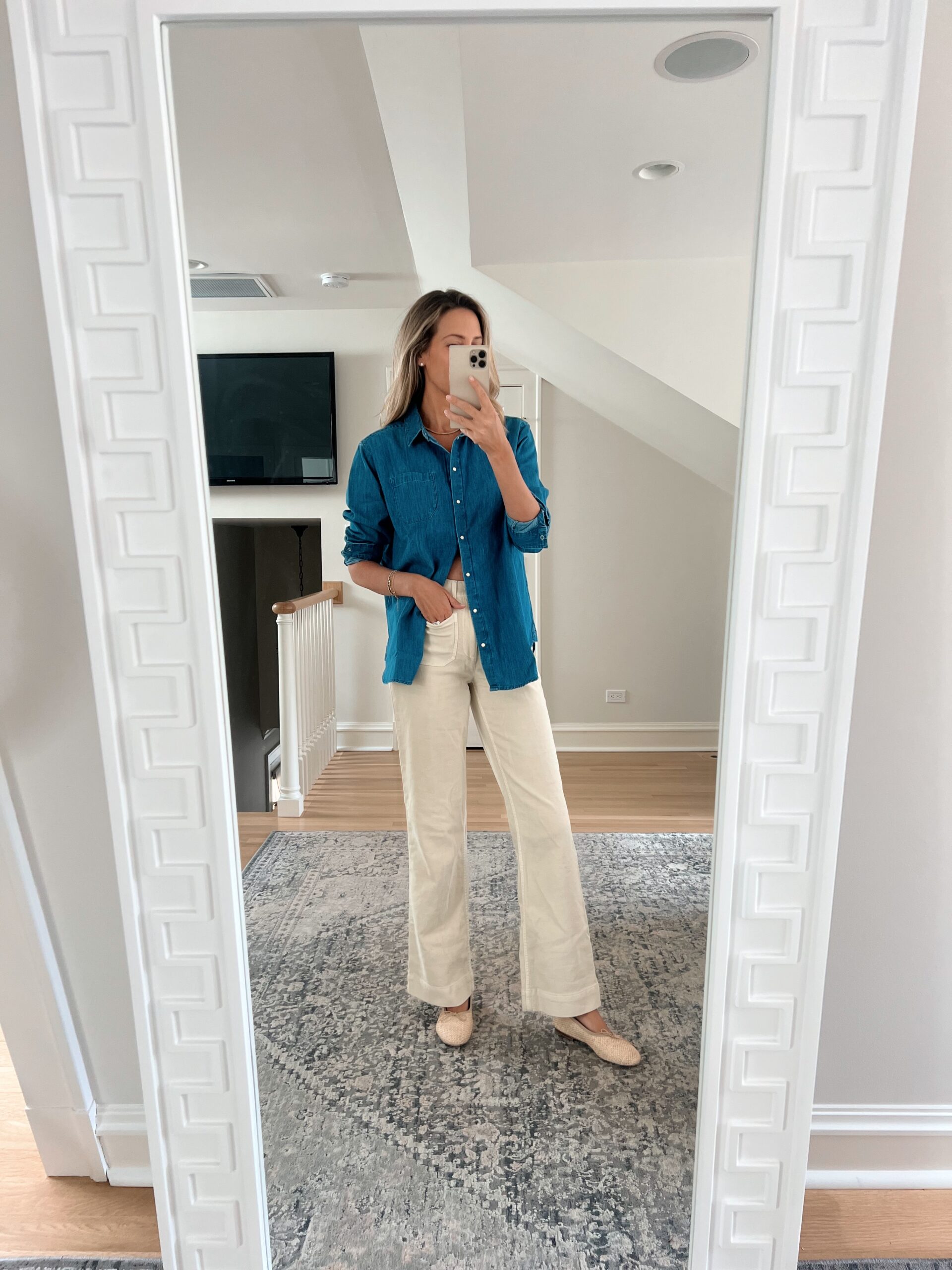 *Thanks to Sézane for being a long term partner!