Sentimental Mother's Day Gifts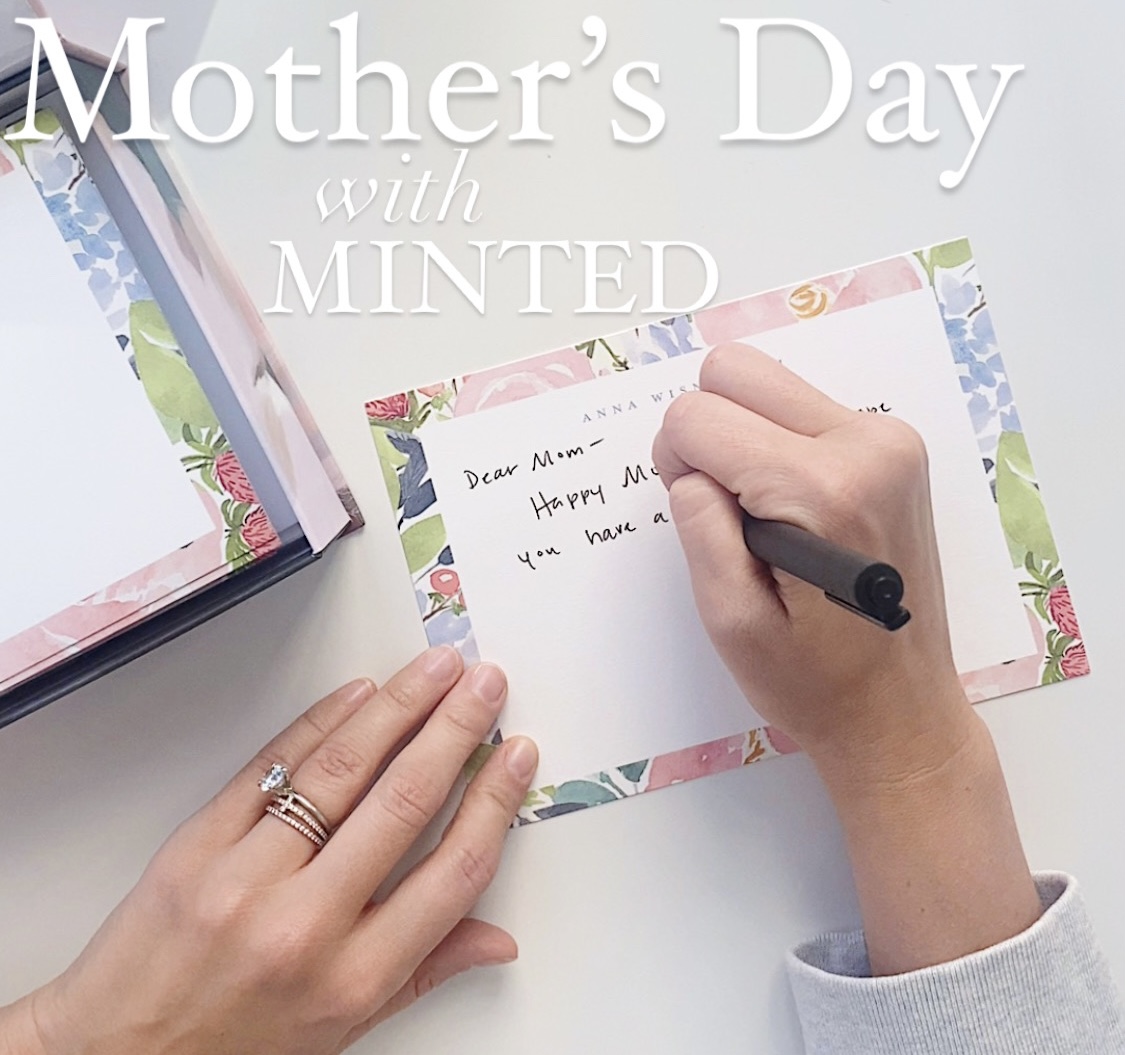 The older I get, the more I realize how difficult it is to shop for my mom and in-laws. They don't want stuff–they want sentiment. And honestly, I feel the same; I live for the kids' art, the personalized gifts, and photos! Minted has LONG been my go-to for these gifts; if it's a holiday, Minted can know to expect me for a plethora of gifts for my mom and mother-in-law and it's the perfect destination for your Mother's Day shopping.

My first order Minted order was Save the Date cards for my WEDDING. Gulp. That was in 2010. Since we had Harry in 2014, I've been ordering my annual holiday cards from Minted. But it doesn't stop with greeting cards, I've purchased personalized thank you cards, stationary, framed photos, calendars, even personalized bags! It has truly been my gifting hub, especially since having kids.

The best part? Save 15% using code ANNAMOM15 until 5/6 (plus free shipping).
Sentimental Mother's Day Gifts
Amazing Minted gift ideas for Moms based on actual purchases by me:
Sentimental gifts are the best kind so be sure to get your Minted order in soon!
*Thanks to Minted for sponsoring this post