Sailor Take Warning (See Jane Wear)
Anthropologie shirt, H&M striped tank, J Crew (thrifted) shorts, Dolce Vita sandals, Ray Ban retro cat sunglasses
As promised on Friday, I didn't do much this weekend. I actually ended up feeling a little under the weather which was ironic (or cruel, I can't decide) as it was the most beautiful weekend we've had in months. I had grand plans of working on some wedding crafts, but ended up laying around most of the time (although, I did force myself to lay around outside when it was 80 yesterday).
Eric and I went to meet with our wedding officiant on Sunday for brunch and this is what I threw on. You have no idea how nice (and unfamiliar) it felt to grab a pair of shorts and a tank top. Don't worry, though, the cold weather is already making its way back in to the windy city.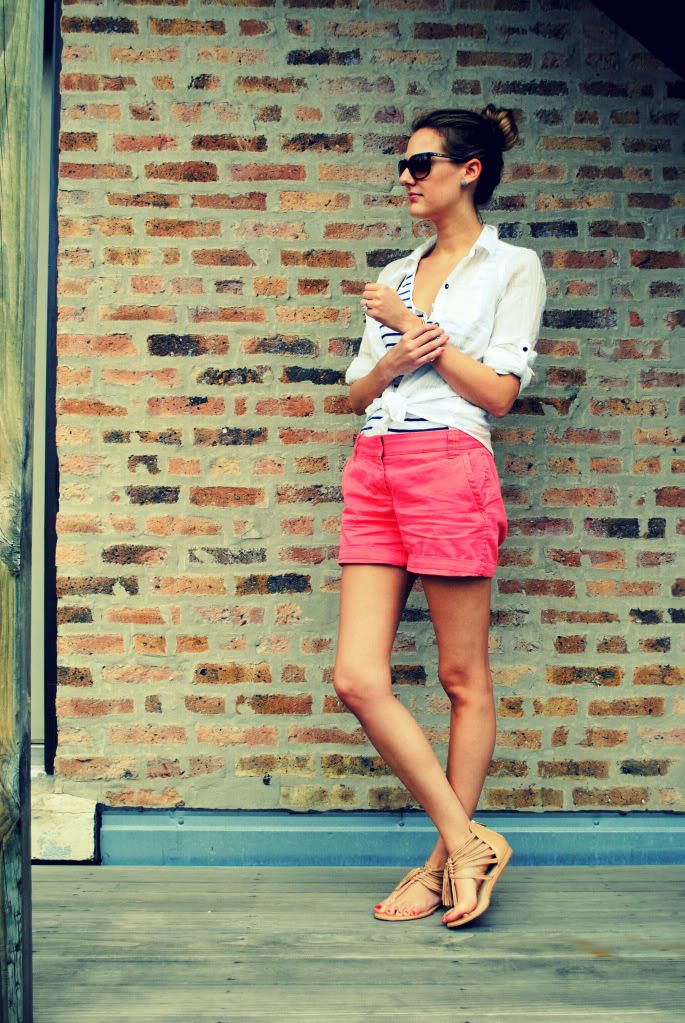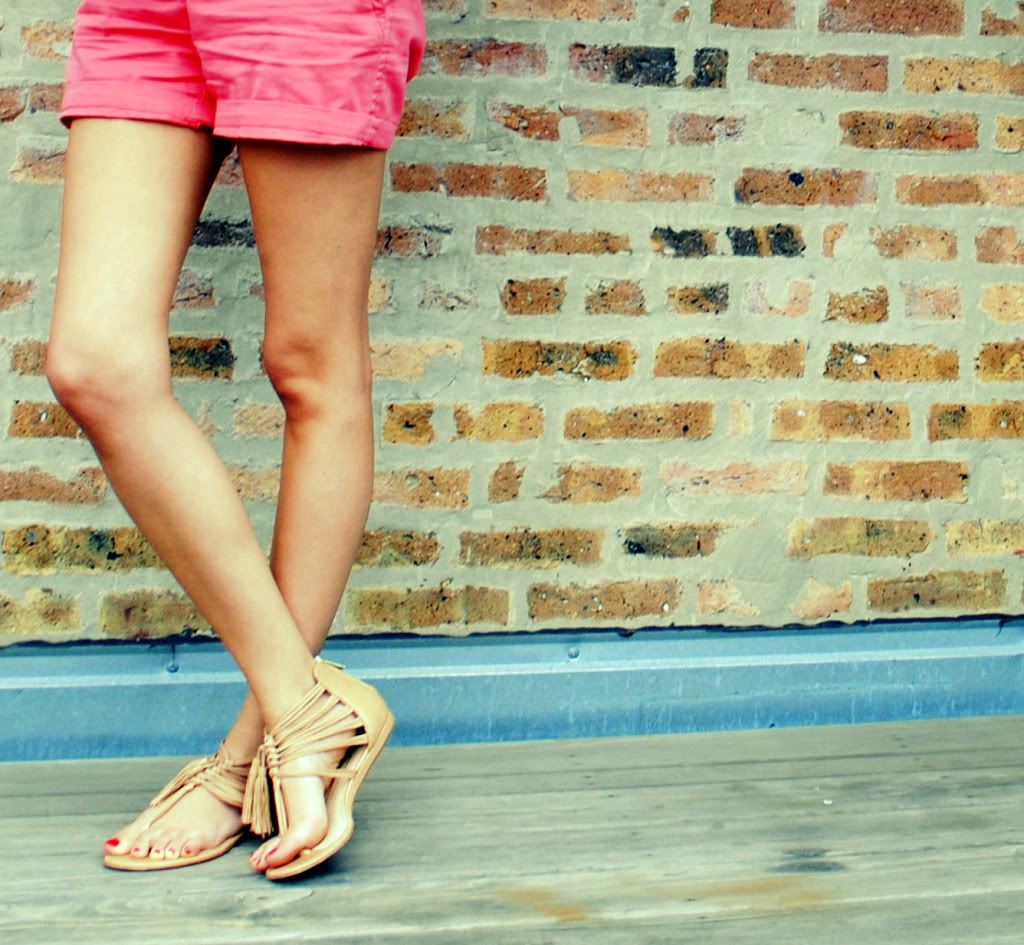 How was your weekend?