Real Outfit Recap, Framebridge Review, + Things On the Internet
Today is a bit of a catch-all post for me–maybe it's more of an instagram round up of what I've been posting lately? Yeah…that's it. That's what I'll call it.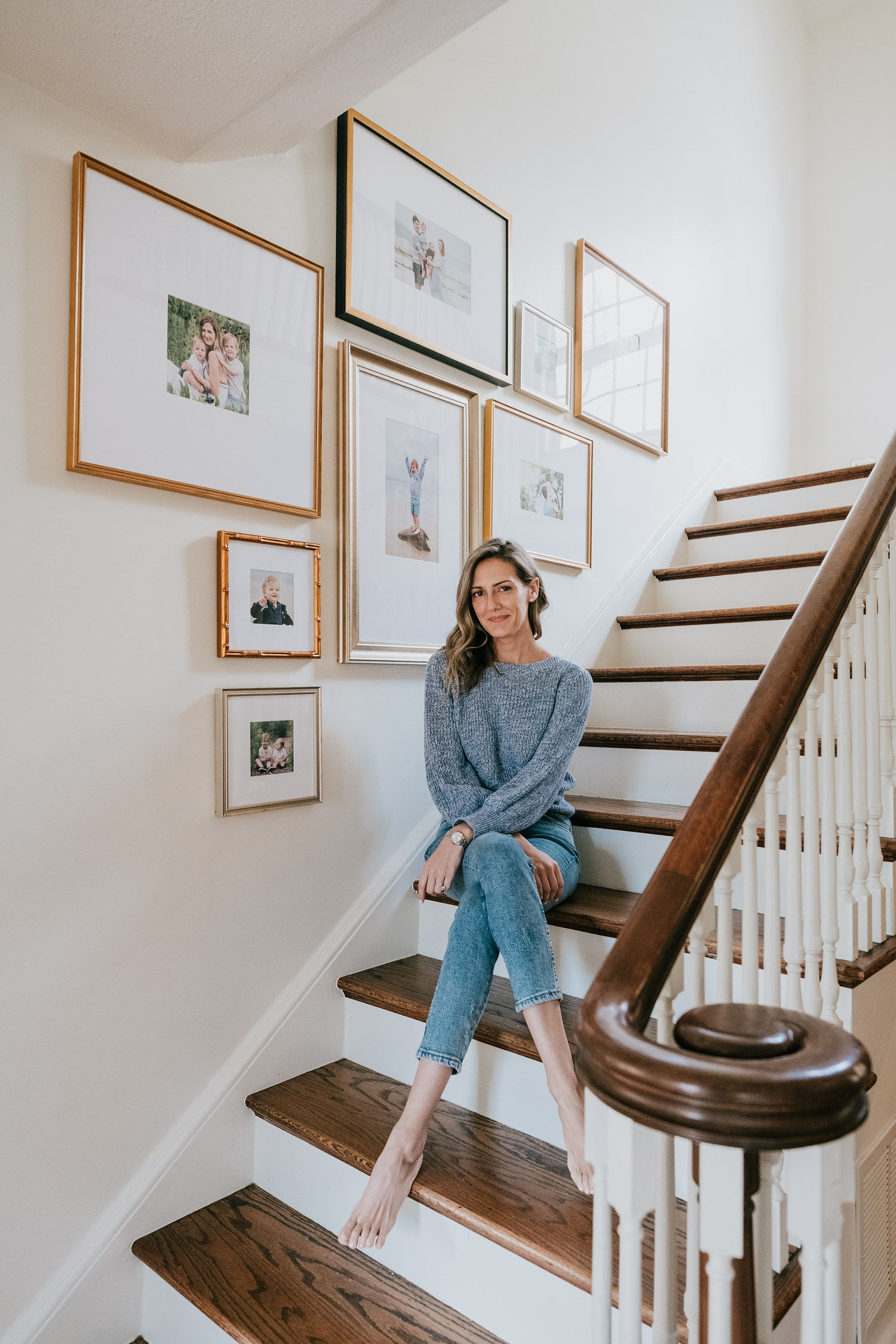 Web Happenings (who says "web" anymore?)
I posted about Elemis yesterday but I just saw that they're running a friends & family promotion off their best sellers–may I suggest their superfood facial oil, cleansing balm, and marine cream?
A meloncholy piece on the fire at Notre Dame in Paris (it really shook me that such an architectural and historic wonder took such a beating this day and age).
Is Framebridge worth it? (See pictures above) It depends on your talent/handiness in terms of hanging and matting frames–and then creating your own gallery wall. I, personally, have a really difficult time with it–even from choosing the frames; and I love that they offer bundles of pre-selected frames. If I don't have any direction, it won't get done because I just waffle on where to hang them. The frames on the "Up the Stairs" gallery wall were gifted to me, but honestly, I'd buy it again. They do EVERYTHING–it's fool proof! And they offer 15% for new customers (code TAKE15).
Am I the only person who doesn't own air pods? Probably. Can you really not hear anything when they're in? That's what this article is telling me and I'm suddenly grateful for my tangly, wired headphones.
Remember the sold out, red, printed dress from my H&M spring buys post? The dress is now available in black (and it's $34!)
Happy Weekend, everyone! I am visiting family in my hometown for Easter weekend–hope you have a great one.
Visit more Real Outfit Recaps here.