Last Minute Gifts with Costa Brazil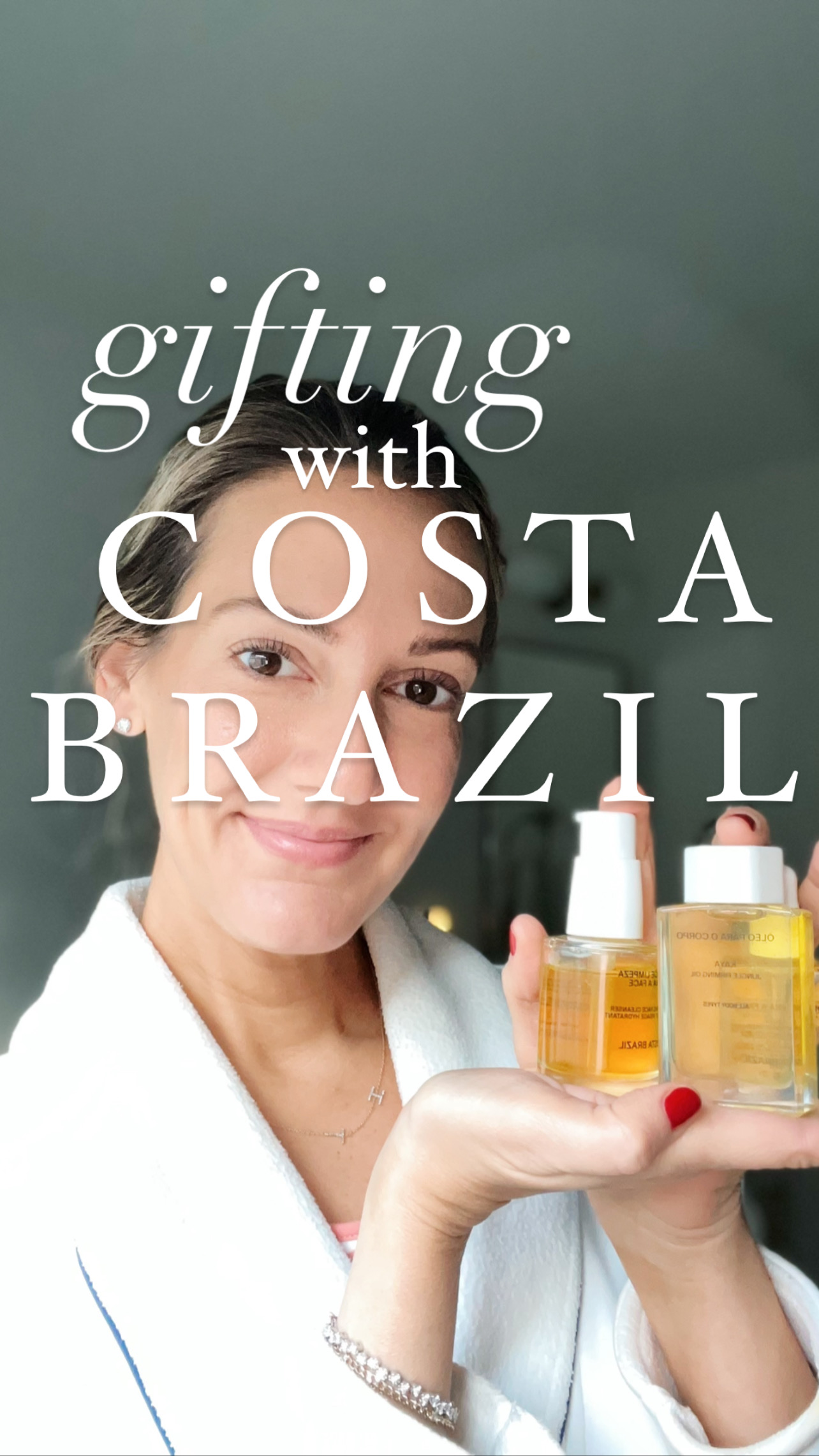 *Thanks to Costa Brazil and Shopstyle for sponsoring this post!
Are you done with purchasing all your holiday gifts? I KNOW it's December 20 but believe it not, I'm not done yet! One last idea for you: Costa Brazil. It is a sustainable beauty line founded on the simple belief that the spirit of beauty is inseparable from the health of the earth. Costa Brazil source their products sustainably, environmentally responsible, vegan, and no animal testing. It's free of parabens, phthalates, PEGs, silicones, sulfates, gluten, mineral oil and artificial colorants, and are dermatologists test the products. It's also on all your favorite e-tailers sites but if you buy direct, I have a little discount for you (and expedited shipping!).
Last Minute Gifts with Costa Brazil
I personally love receiving gift sets because I get to try a bunch of products. I am discovering some of my all time faves this way. You can save 30% and get expedited shipping with my code SEE30 so let's talk about you can snag from Costa Brazil–anyone will love Costa Brazil's clean, sustainably-minded gifts
Did I mention everything from Costa Brazil smells like a very expensive tropical hotel? It's amazing.
Face Ritual Ritual Discovery Kit – An awesome trio for those new to Costa Brazil.
Travel Essentials Kit – I've been testing this for a bit and I LOVE the face oils.
Aroma Parfum – I am obsessed with this spicy and woodsy scent (I love a unisex scent). Eric loves wearing it and it smells so good.
Kaya Anti-Aging Face Oil – Use this oil at night and wake up glowing; it transports you to a tropical destination, particularly the spa!
Sabonete Liquido Body Wash – This is a thoughtful gift and smells like that fancy hotel I was talking about.
Be sure to use my code SEE30 to save 30%!