Home Chef at Mariano's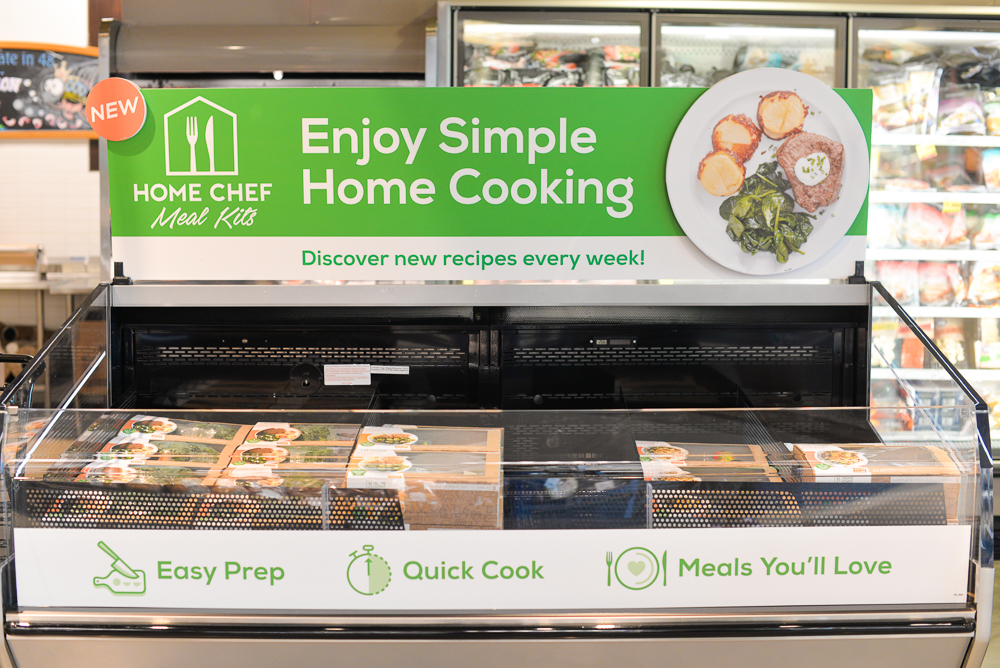 I've tried a handful of meal kits and I enjoy the new recipes and portioned ingredients, however, my schedule is all over the place and sometimes I don't know how many times I'll eat at home in a week.  Well, there's great news for that–Home Chef is now available at Mariano's stores!  Do you know how easy this makes weeknight dinners now that you can pick it up in-store?  And honestly, the meals are delicious.
The two I brought home with Pork Bahn Mi Bowl and the Empanada Rice Bowl (I'm on a rice kick, ok?).  The reason I love these cooking kits is because they challenge my cooking skills.  Like everyone, I get in a cooking rut and make the same things over and over.  I rarely make Asian food at home so the fact that I could make a delicious Pork Bahn Mi rice bowl with PICKLED VEGETABLES (yep, I pickled them myself and it was so easy…I'm embarrassed I haven't done it before) truly opened my eyes.
Also, let's talk portion sizes.  The meal kits at Mariano's serve two–and the portions are BIG.  I made the Pork Bahn Mi Bowl when Eric was out of town and figured I'd be able to finish it myself.  I was wrong – there was more than tough for leftovers, which I enjoyed the next day with a healthy dose of Sriracha.
**If you purchase a kit in-store at Mariano's, you'll receive $35 off your first Home Chef order on HomeChef.com!
*Thanks to Home Chef for partnering with this post!