Front-Tie Poplin Shirt
We're talking about the front tie shirt here BUT I posted on instagram last month that I dug these flare jeans out of the depths of my closet.  Flares?! I loved them so much the past two years and them boom–forgot about them (pregnancy didn't help).  Speaking of pregnancy, I bought this front tie top last year during the Zara sale while pregnant–thinking it would fit over my third trimester bump.  Nope, it didn't BUT it was staying with me.  I knew there'd be a day when it would fit again and I'm glad I kept it; I've worn this front tie shirt so much this past spring and I know I'll continue to wear it into summer and fall.  I love the crisp, poplin material and the chic, oversized front-tie.  It's just like my favorite t-shirt but so much better.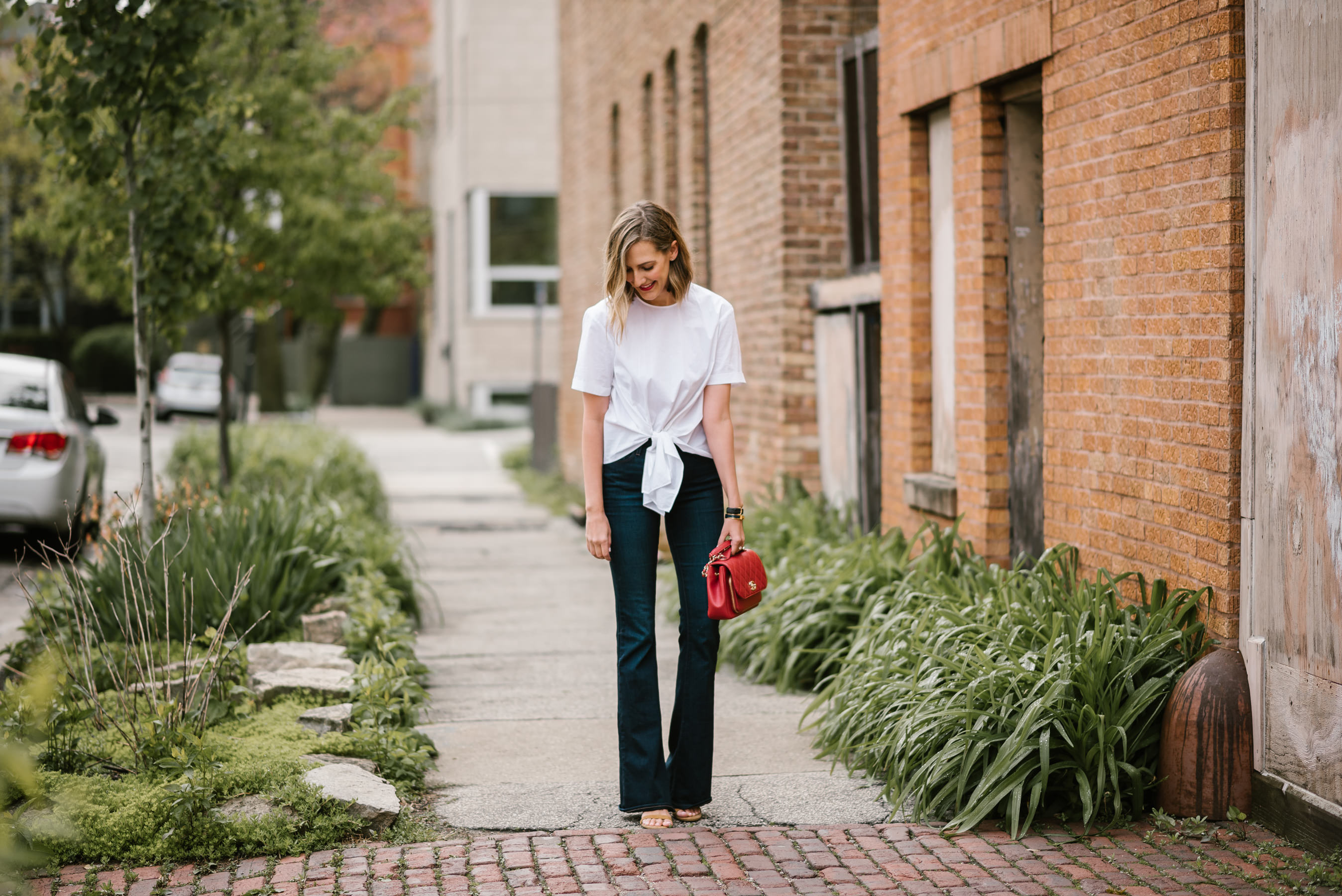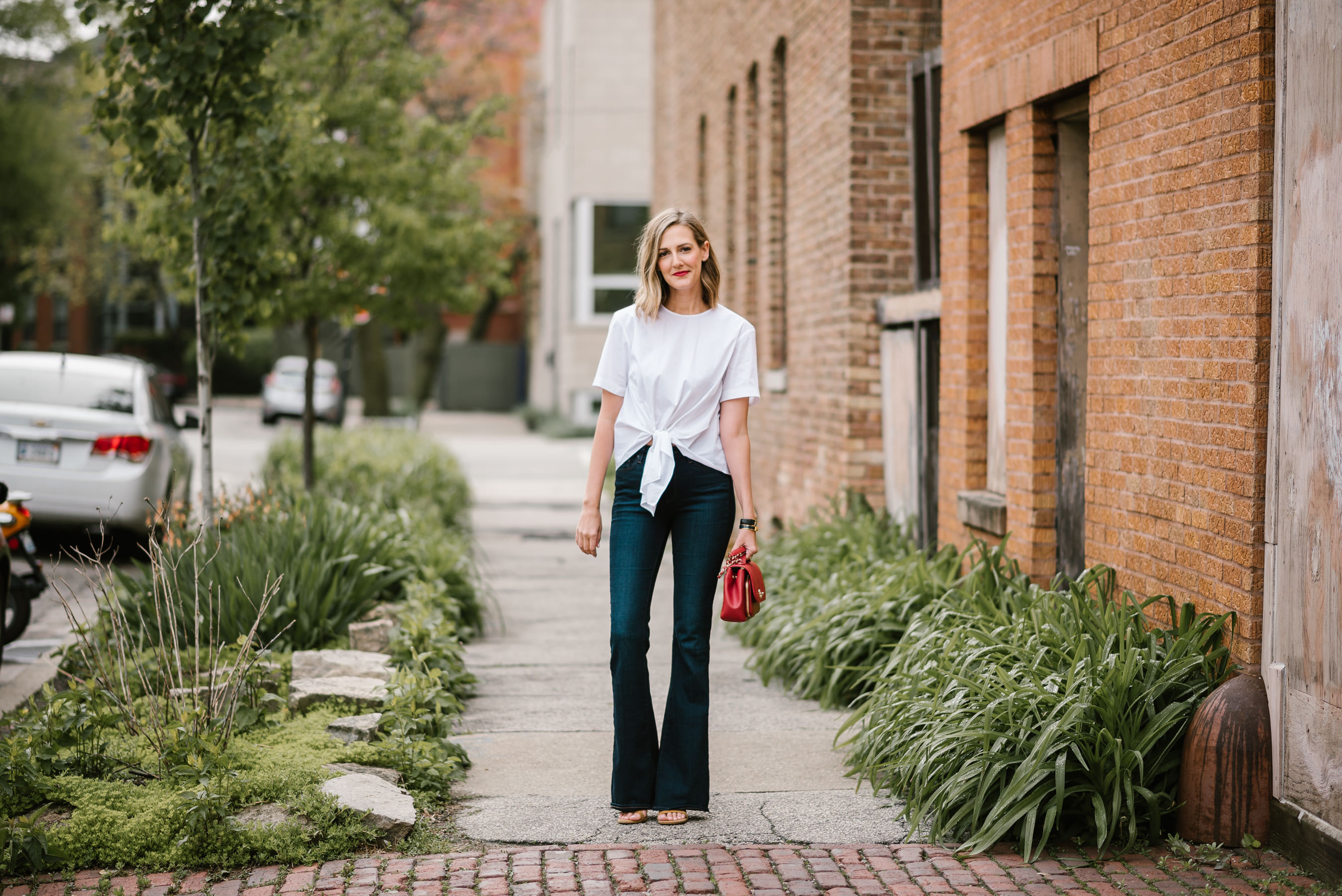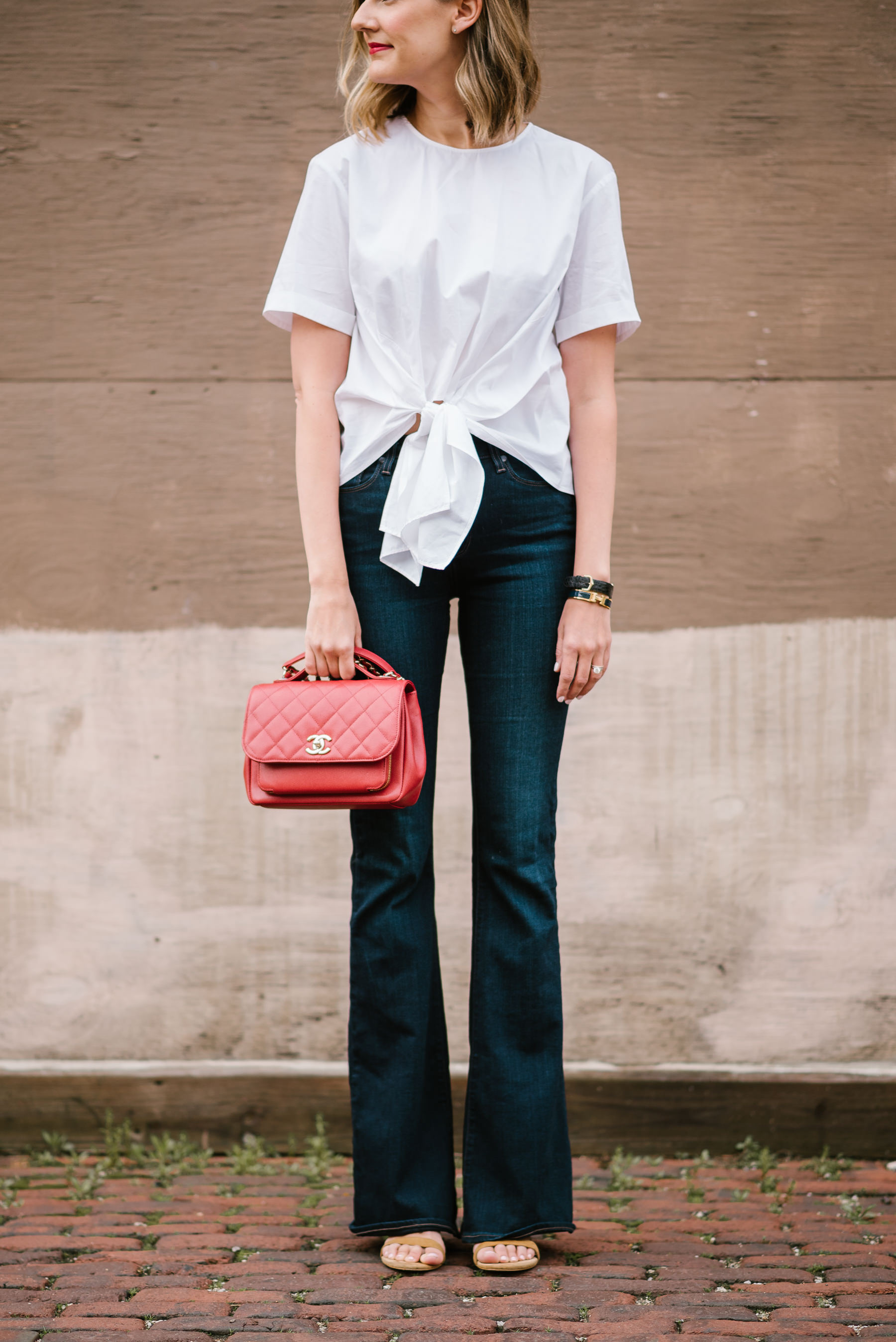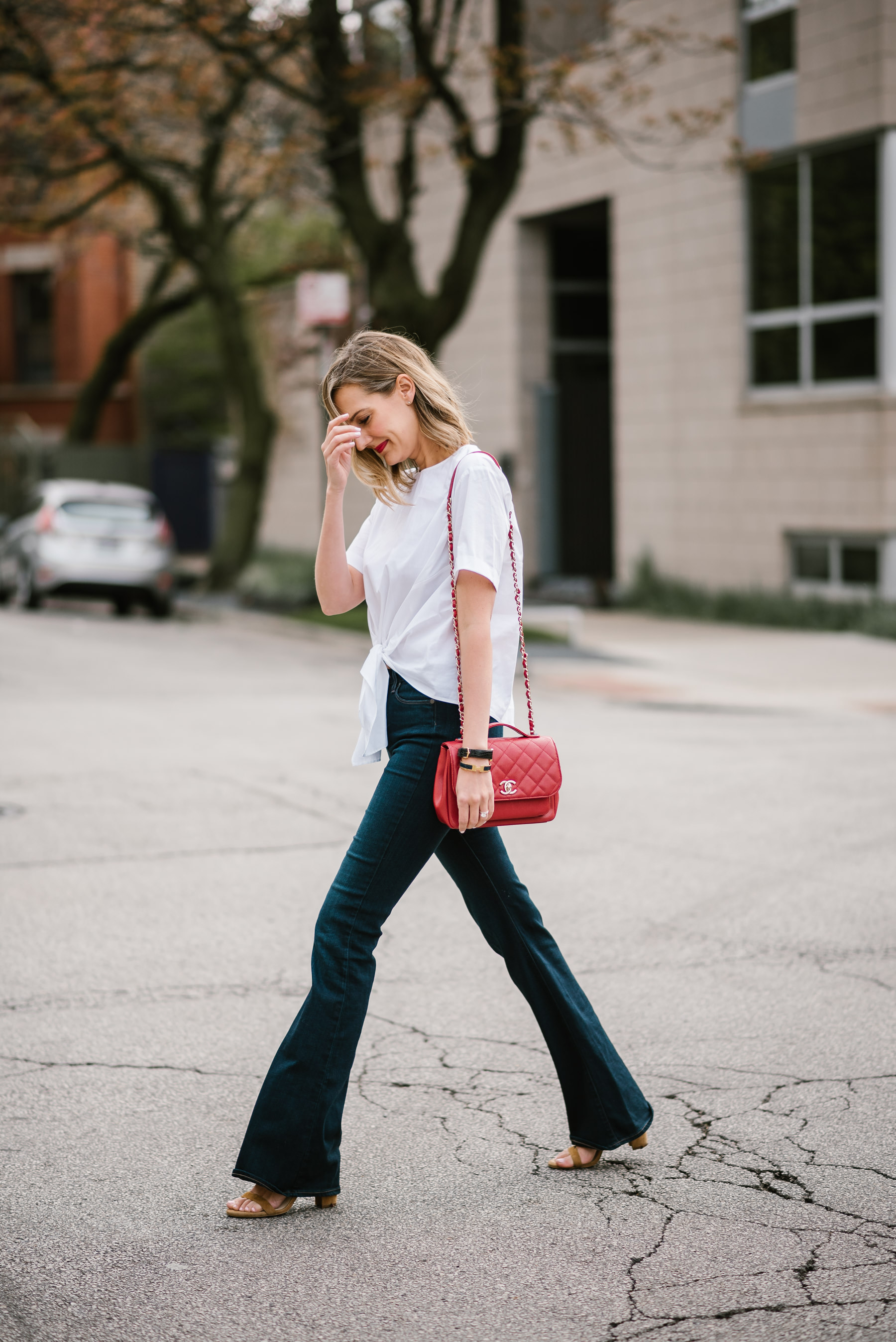 Check out how I wore this shirt this past winter.