Before + After: Why We Added Picture Frame Moulding
Last January, I felt an itch to take on a small home project. My friend and neighbor showed me the new chair rail she put on her stair case and also added molding/wallpaper to her dining room. I was shook–it looked SO GOOD and I needed to know how/why/who.
I love the details of moulding; it adds dimension and character to a space. I also like that you can often find these details in older homes, which we have. With these mouldings, I don't feel the need to fill up walls–millwork is like art work in itself! One year later, I'm SO happy we did it. I think it will be great for re-sale, too, since it's pretty classic looking.
I called in a professional for this one. Eric and I aren't very handy and I wouldn't even know where to start. A local carpenter is your best bet. Or, if you're willing to take on a DIY, they sell pre-made mouldings at places like Home Depot and Lowes. You can even buy a kit off Etsy (I mean, Etsy has everything). You could even buy it off Etsy and have a handyman install it! Don't forget–you'll have to paint it afterwards. (Paint it to match your woodwork, the same finish and all.)
I had no idea what to expect in terms of pricing but the quote I received for these two rooms was about $1200 (give or take–it was a year ago definitely in that range). These rooms are quite big (living room is 24×16 and dining room is 16×14) and that included labor, materials, and installation but not painting. It took the person I hired two days.
Would i do it again? YES. Cover my whole home in picture frame moulding! I considered extending it upstairs, but I didn't want to interfere with my gallery wall that I love so much. I do know that in our next home, I will definitely be installing more mouldings like these.
Questions?! Ask away in the comments below.
BEFORE picture frame moulding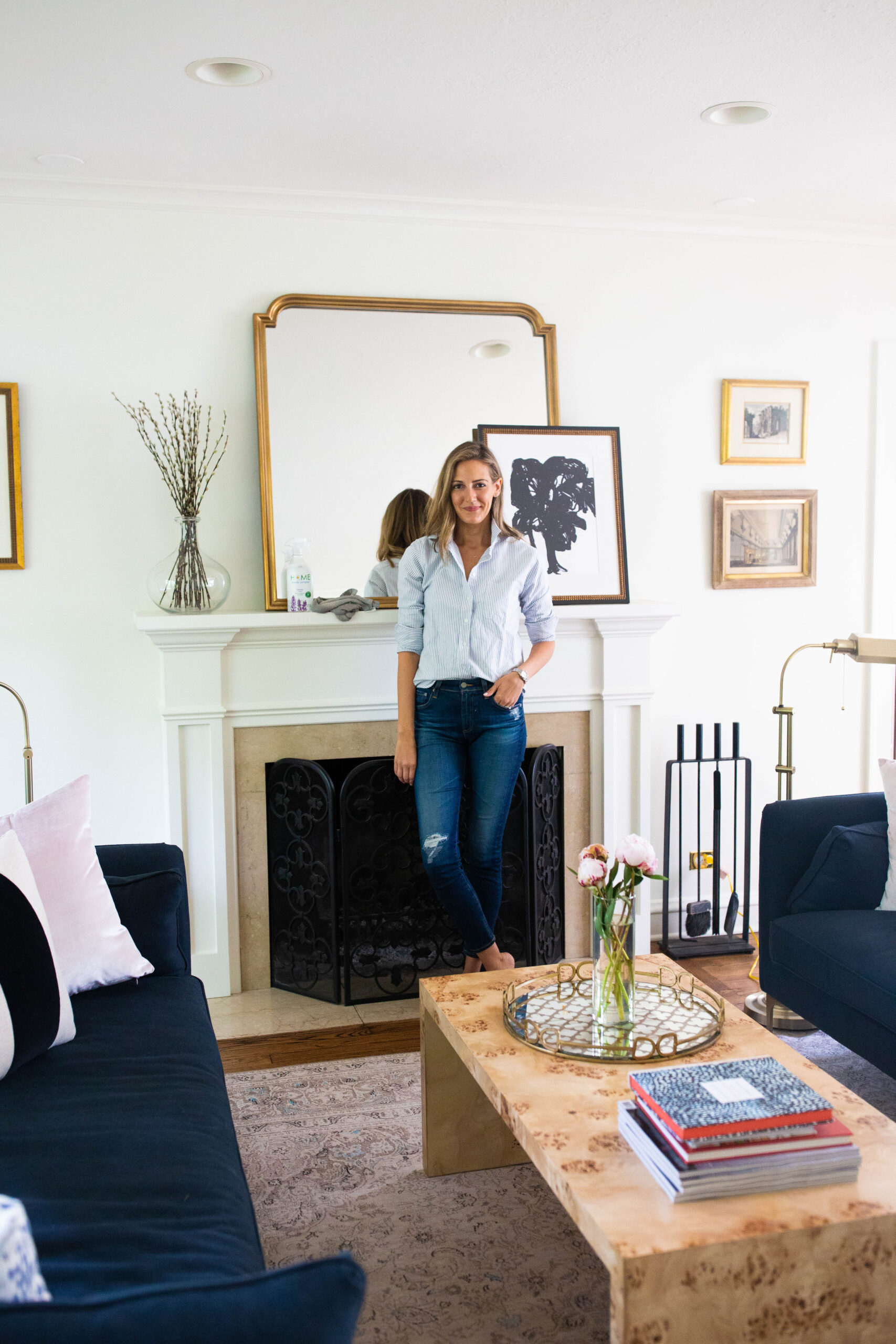 DURING – It's a messy job!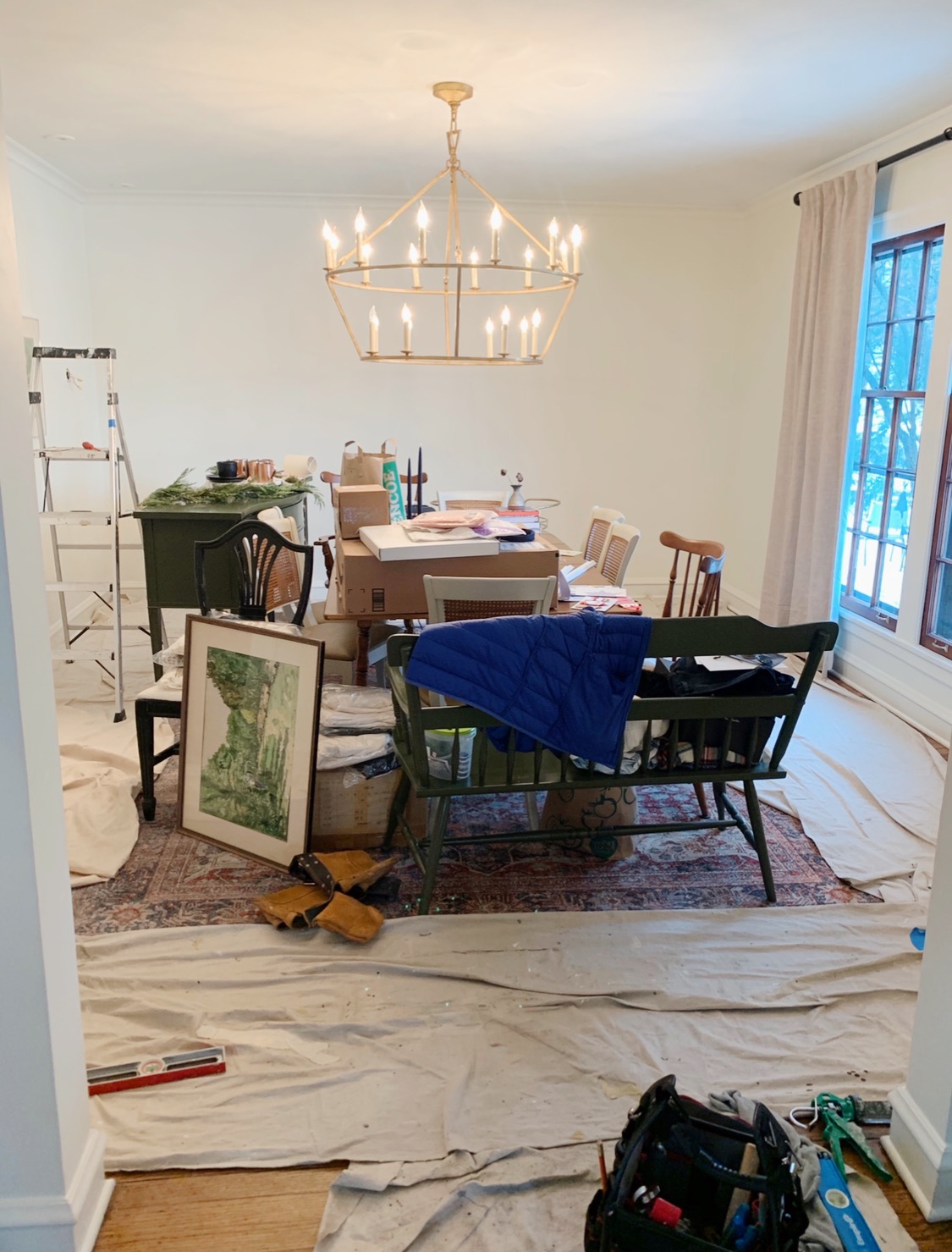 AFTER picture frame moulding