Beauty Pie Review and Longtime Favorites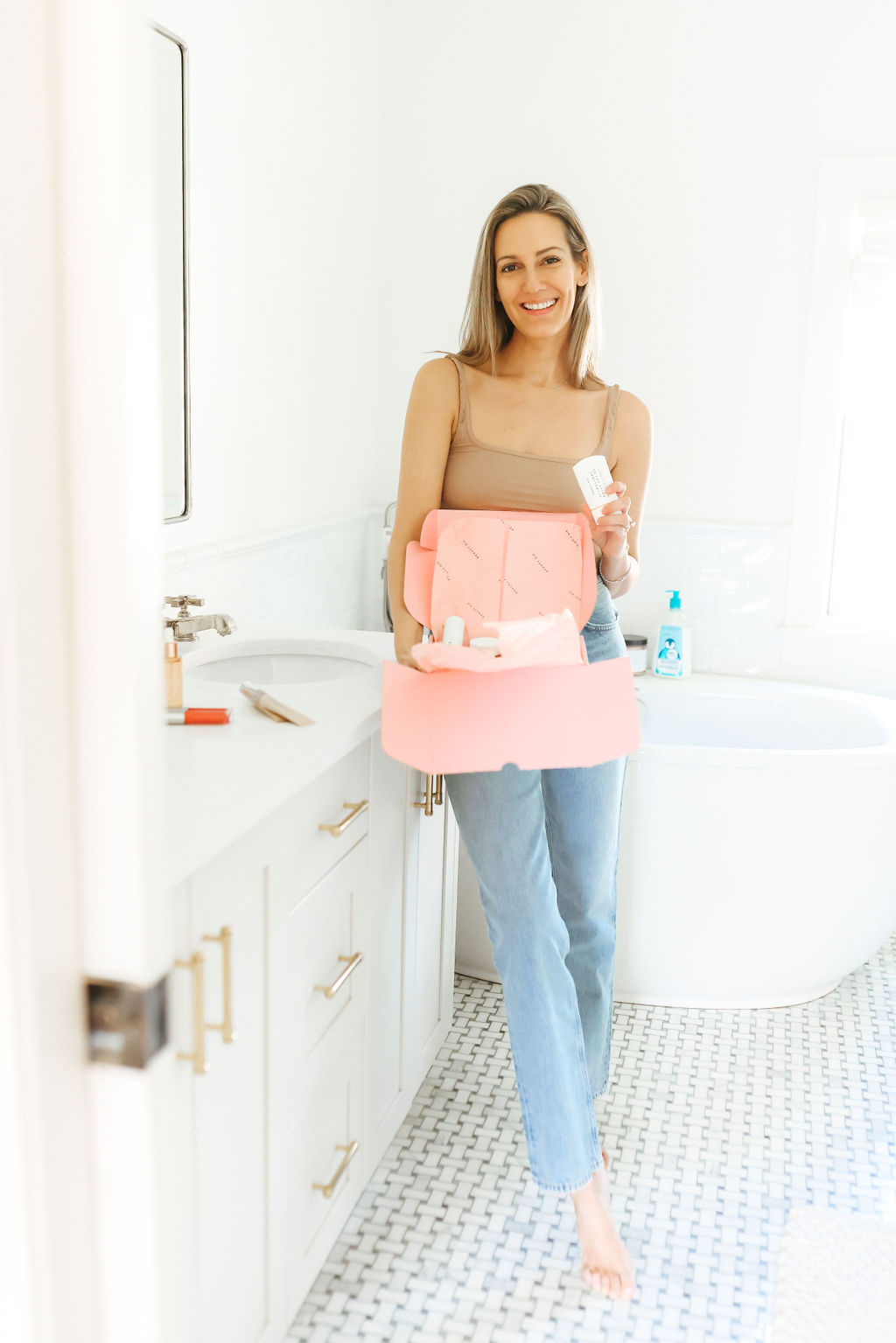 *Thanks to Beauty Pie for sponsoring this post!
You know what I love? A deal. You probably know that by now because I've been sharing hot tips and internet deals for over a decade over in this space. And what I really love is working with brands in which I am already a customer of–enter Beauty Pie.
Beauty Pie Review and Longtime Favorites
I joined Beauty Pie back in 2018 when I heard about it on a podcast. Beauty Pie is a luxury shopping membership offering members 75% off luxury makeup, high tech skincare, hair care, body care, fragrance and even supplements–and it's affordable at $59 a year. (But it's NOT a subscription; buy what you like when you need!). I'd liken it to a Few Moda (also a member!)–basically amazing products similar and up to snuff as the products you already buy and love, but at a deep discount because you have a membership.
If you're not a member already, you can save $10 off the $59 membership with code ANNAJANESENTME. And if you ARE a member, check out some of my favorites below.
Before I dive into some product reviews and some of my longtime (and recent) Beauty Pie faves, I wanted to touch on how seriously they take their skincare products. They have a dermatologist in residence, Dr. Andrew Markey (a top derm in London, where Beauty Pie is based!) and he is the developer of the ABC skincare challenge, which was designed to promote brighter, more hydrated, and less pigmented skin, which is literally what I am trying to achieve through all the products I use.
ABC Challenge
If you're new to Beauty Pie and want more recommendations, a great place to start at the Best Sellers (I love the product reviews, too).
More Beauty Pie Products I Love:
Next Beauty Pie Products to Try:
Beauty Pie just launched supplements! I have the Perfect Daily and Like Sun supplements that I just started using. It's rare to find supplements that are under $20 and with your Beauty Pie membership, they hover around $15 a bottle. All the ingredients are in bioavailable forms and with their ultimate potency levels. As with all Beauty Pie, they're so affordable (and transparent about ingredients) – keep you posted on how it goes!
Remember, you can save $10 off the $59 membership with code ANNAJANESENTME. The $49 yearly fee is so worth it for the prices of the products alone! Enjoy and let me know which products you love.