Amazon Early Access Prime Day – Things I Love Edition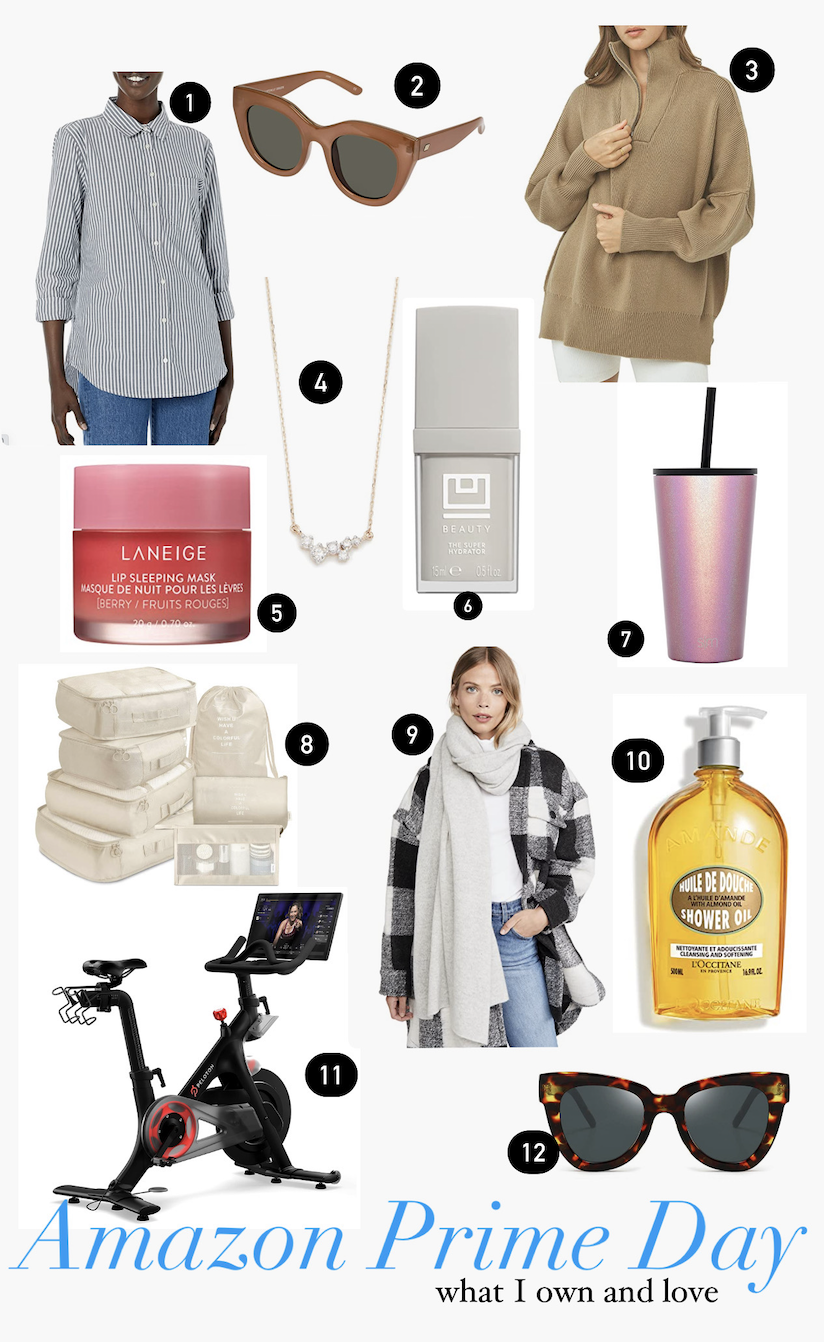 Amazon Early Access Prime Day – Things I Love Edition
Just like the title says–these are Amazon items that I own and love. Plus, I added an explanation for why I love it!
Just as nice as expensive brands; I size up for an oversized look.
Chic, well-made (seriously), and an amazing price. Just as heavy as Celine sunglasses.
It really does look like Varley and I have been wearing it nonstop! I have a small and its a little oversized but don't dry it in the shower! (I mean, I don't dry any sweaters in the dryer–bad news)
I bought this as a treat for myself a loooooong time ago and I still love it and always get compliments on it!
A solid lip mask that I now cannot live without–essential in cold weather!
I worked with UBeauty and not sure if they'll work with me again but the Super Hydrator is possibly one of my favorite moisturizers so I'm buying it at a discount–reminds me of Augustinus Bader but in a much better way (and a much lower price!)
I don't have a Stanley tumbler so I can't compare but dang I love my Simple Modern tumbler–keeps my drinks icy cold for a whole day!
Speaking of overseas trips–how did I ever pack without packing cubes? You can literally buy any brand but these are the ones I have!
A travel must have or cozy scarf for winter. Also makes an amazing gift! Also, this wrap has been to many weddings and overseas trips with me.
My holy grail of body washes. I alternate with others but this is always in my shower. Shaving with it is a holy experience.
No idea how this is possible (is Amazon buying Peloton??) but it's one oft he best purchases I've ever made and it was a gift for Eric! (Original Peloton review here)
These babies are my ride or die. They look stylish and I love them (and they're always within arm's reach).
And if you're shopping the Shopbop Sale (25% with code SAVE25 if you're a Prime Member) – the collage below is clickable and full of items I like and/or own!