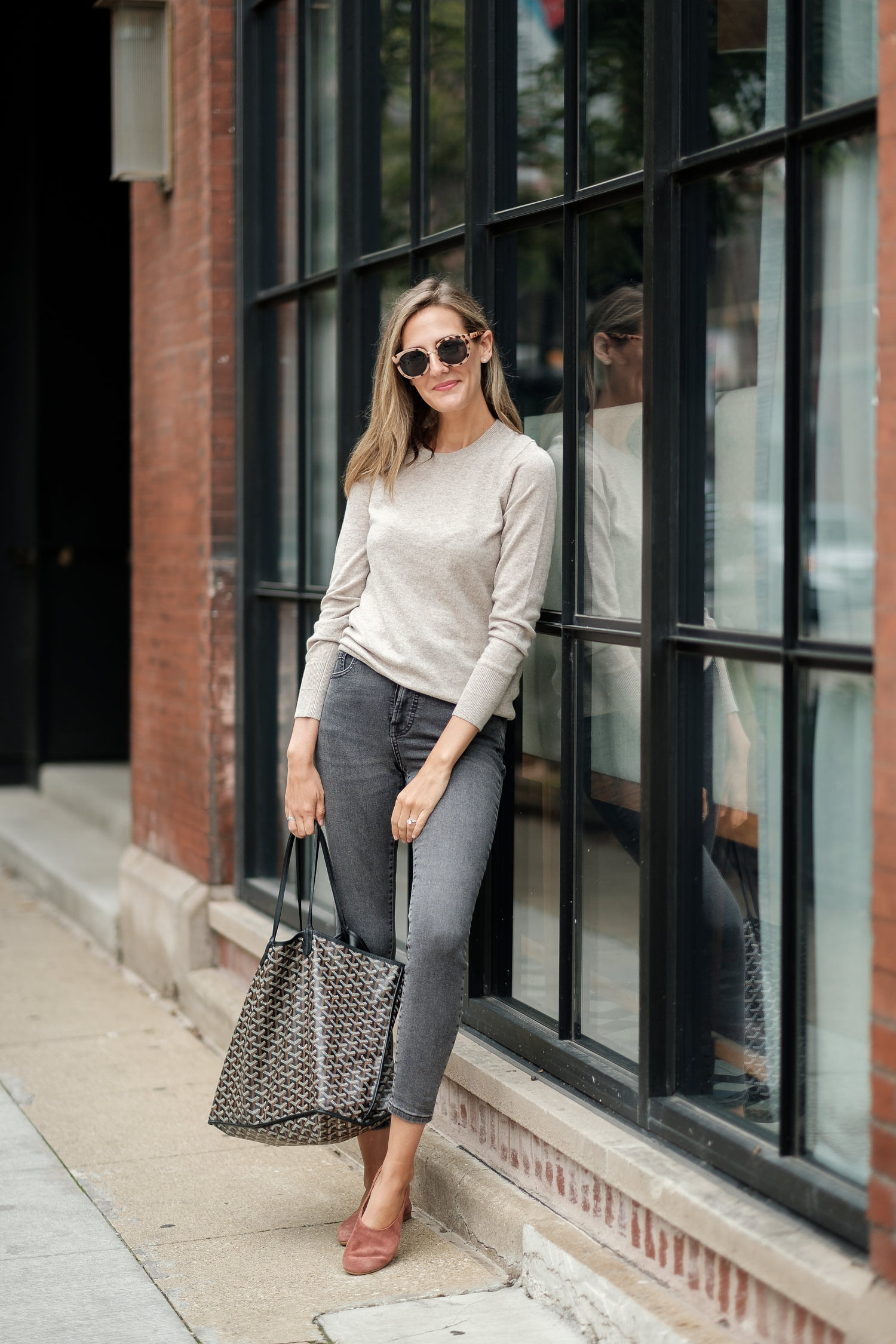 Faded black jeans look good with everything–especially all and any fall neutrals. This oatmeal sweater is screaming to be worn with blacks so I'm more than happy to oblige. The trick to wearing neutrals during the cooler months is that: there aren't any tricks. I love to mix and match all of them. Navy and brown, navy and black, gray and brown–the options are endless! I love how these rust-colored flats make my Goyard bag pop–it looks chic and very intentional (and I must admit, I didn't intend it at all–I just like to mix my fall neutrals).
By the way, this is totally an example of my 'dressing down' style. When I'm running errands in my little suburb, picking up the kids, or working at a coffee shop downtown and just crave comfort, this is what you'll find me wearing in the early fall months. I suspect you'll see quite a bit of jeans and oversized sweaters over the upcoming months–dresses with sweaters on top, too. That's what happens when you have a growing bump (and for the record: YES, I believe in maternity jeans).
Any fall color combos that you swear by?
More examples of my favorite neutral combinations:
shades of grey (maternity edit)