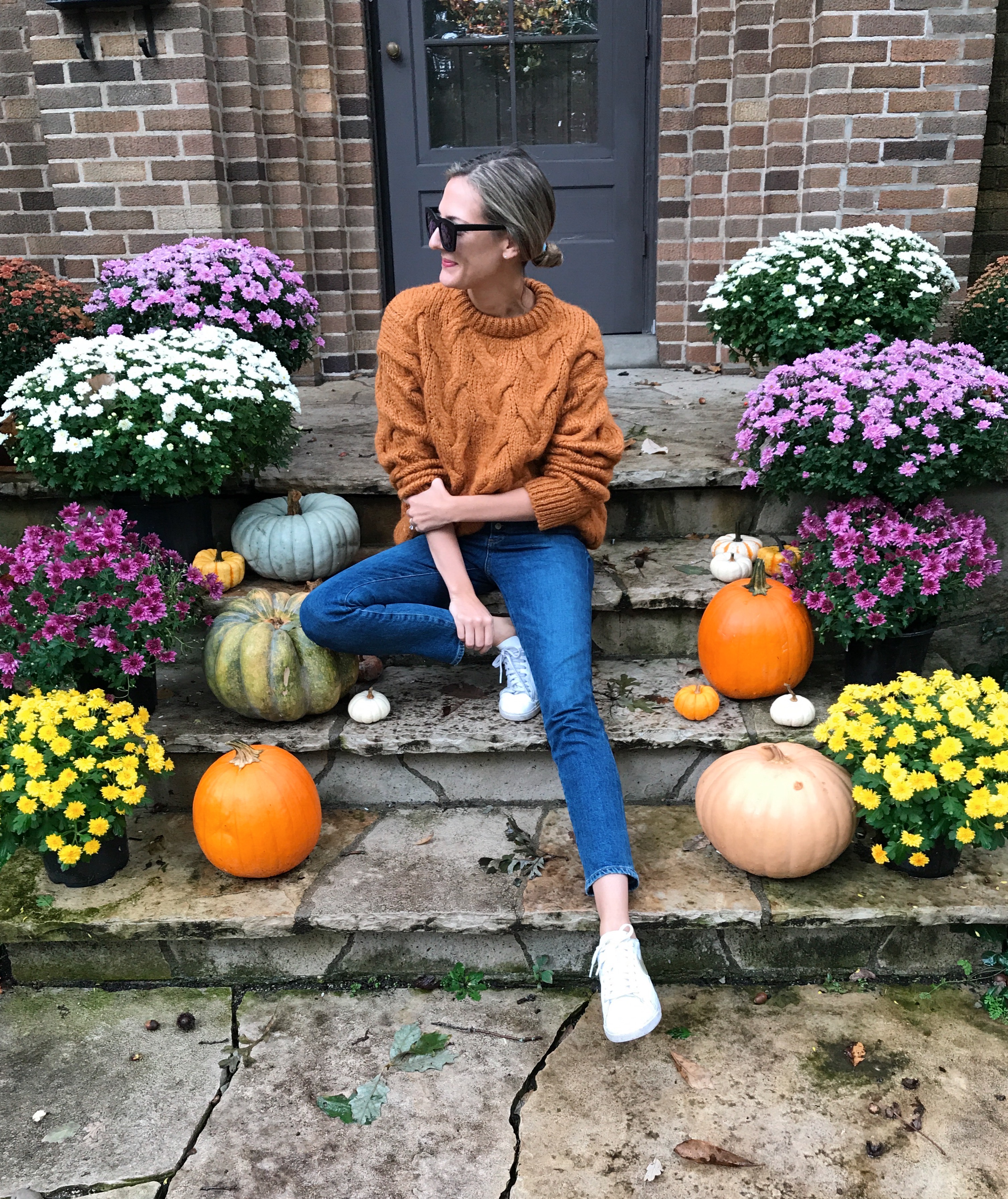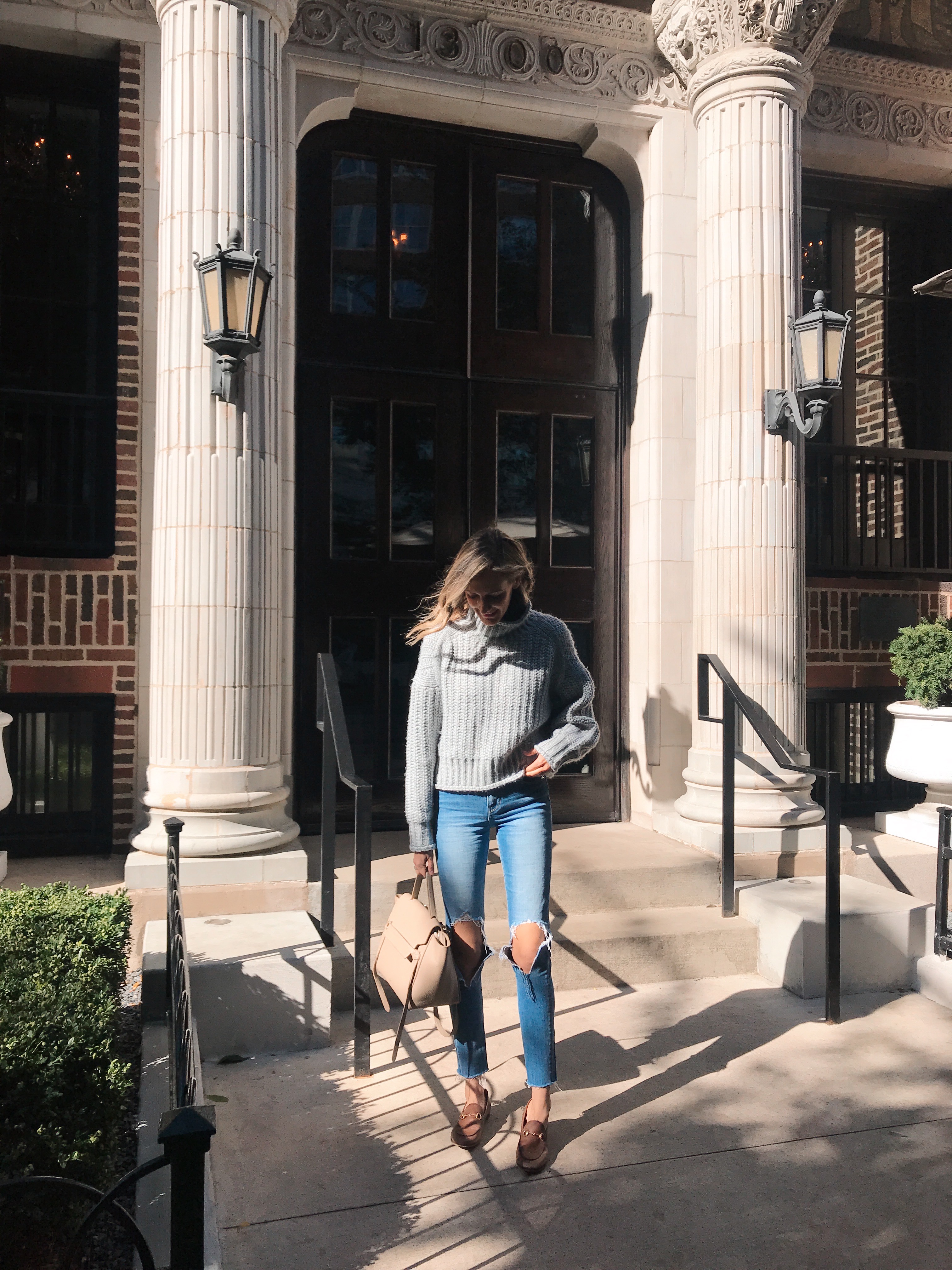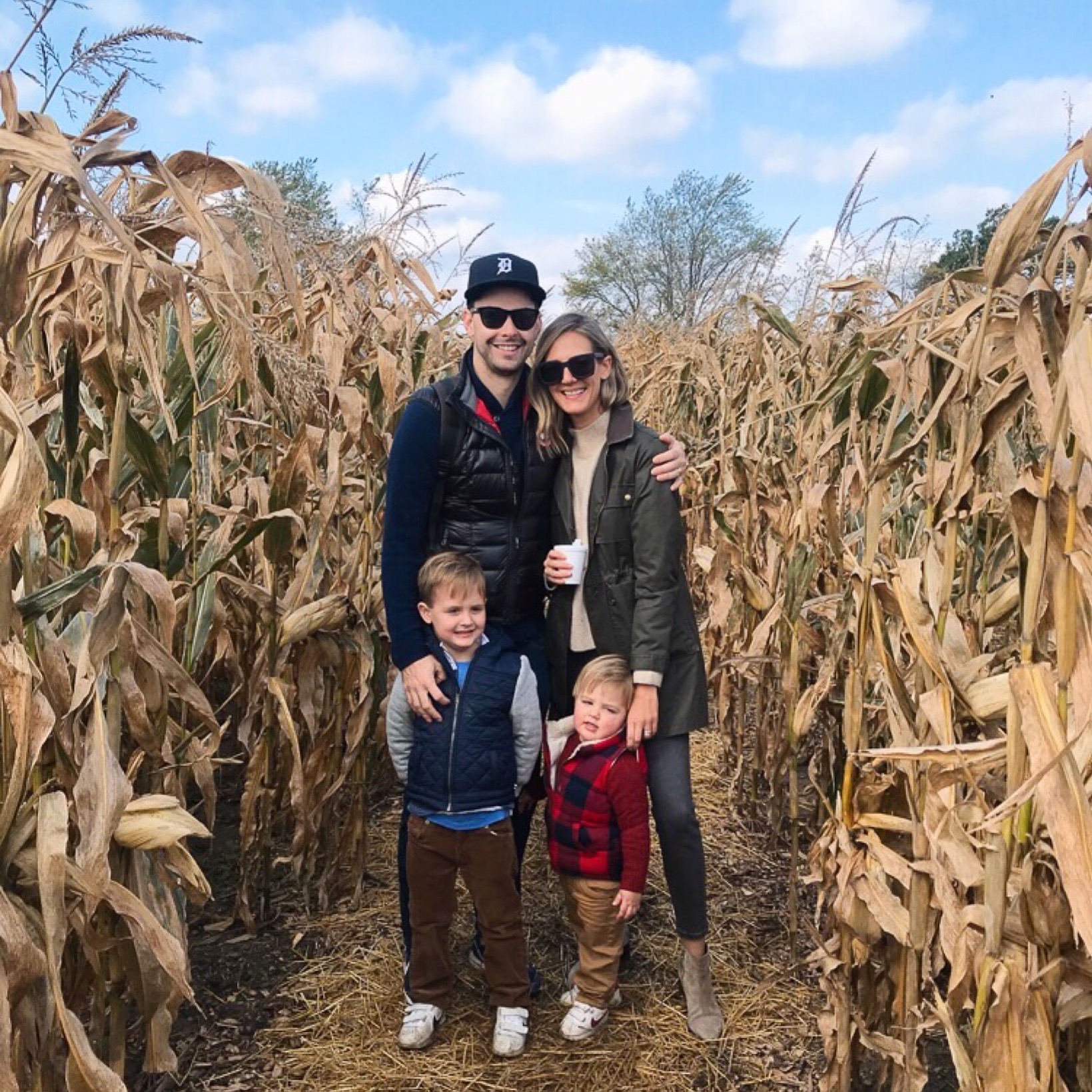 Happy Friday!  Last week on instagram, I asked you guys to 'Ask Me Anything' so I thought I'd add them to my Real Outfit Recaps.  If you have any questions you want me to answer, go ahead and leave a comment–nothing (I think…) if off-limits.  Have a wonderful weekend!
How did you manage the transition from 1 to 2 kids – especially boys!
I'm going to be brutally honest – it was REALLY hard those first few months and here's why:  Harry was a great sleeper as a newborn/infant and once he turned 2.5, he suddenly didn't want to sleep alone…like ever.  And we just had Teddy, who was the world's worst sleeper from 0-4 months.  I'm talking awful – he would only sleep on ME.  I'm not kidding (and no, its not safe).  Once he turned 4 months, he finally started to sleep alone and it was glorious.  And once he started solids, he slept most of the night–and that's when things got much easier.  Eric and I call that period "the Dark Ages" but we powered through!  I just remember being perpetually exhausted and it was draining.  On the bright side, Harry was really good with the fact that we brought home a new baby–he loved him from day 1 (although, NOW they've started to quarrel); sleep was our cross to bear, though.
What products do you use on your hair and how do you curl it? 
Here's an old post from 2015…but I really STILL use all these products!  I've had the same haircut now for about four years – a lob.  My secret weapon is the Sultra 1 inch wand – I've had it for nearly FOUR years and still use it.  Also please note: my hair type is fine, but I have a lot of it (maybe less since having kids…my hair hasn't quite bounced back after having Teddy…).
What are 5 staple items you'd recommend a 20-something have in her closet?
I'm taking a fall/winter approach here but here are five closet staples I stand behind:
What are your thoughts on plastic surgery and what have you had done?
How much time do you have?!  I have so many thoughts on this topic (and my friend Jess wrote about Botox here–check it out) but ultimately, I feel like I'm on both sides of the fence.  I'm pro-plastic surgery in the sense that I think people should do whatever they want.  However, I feel like our culture has REALLY pushed the notion that "you aren't pretty enough, you need Botox, fillers, bigger lips, smaller nose" onto society and it kind of pisses me off.  I'm so happy that there's a body positive movement happening right now because it's pushing self-acceptance, but why doesn't that apply to our faces?!  Why aren't we allowed to age or have a slightly bigger nose?  But again, I feel like if you want a nose job, by all means, get one.  It just makes me sad that someone like Kylie Jenner is so lauded when she felt like she had to completely change everything about her appearance to be accepted–I call it the "filter culture."
I will tell you that I HATE my nose.  It's huge, has a bump, and I've wanted a nose job for as long as I can remember but was always too scared to get one in fear that I'd look completely different and would regret it.  While it still bothers me, I've also accepted the fact that it's part of me and I've come to terms with my looks.  (I'd also like bigger lips, while we're on my plastic surgery wish list.)  I've never had anything done…and I'm a little scared to rip off that band-aid.  I do think I'd like to try Botox soon, to get rid of some lines, but I haven't done anything to my face or body yet aside from traditional facials.
How do you remain so cheery and kind after years of blogging on social media?
Well, first of all, you're so kind to think that!  I feel like I really grew up with this platform and it's become such a routine a part of my every day life but at the same time, it's easy to become jaded.  I will say that it keeps me pretty humble.  I've been blogging for what seems like forever, and I'm not quite as popular as some of the people I've befriended over the years and started with–but eating some of that humble pie in turn, helps me not to feel like I'm in competition with everyone.  Most importantly, I never started this blog/presence to become rich or famous, so that helps my mindset.  While I think I'm pretty authentic with you all, at the same time, I try not to overshare, which also helps me stay even-keeled (and I don't want to bring anyone down with me if I'm having a bad day–which I DO have plenty of bad days…trust me).  I do this because I love sharing snippets of my life–especially all things style related and I truly do still enjoy it!