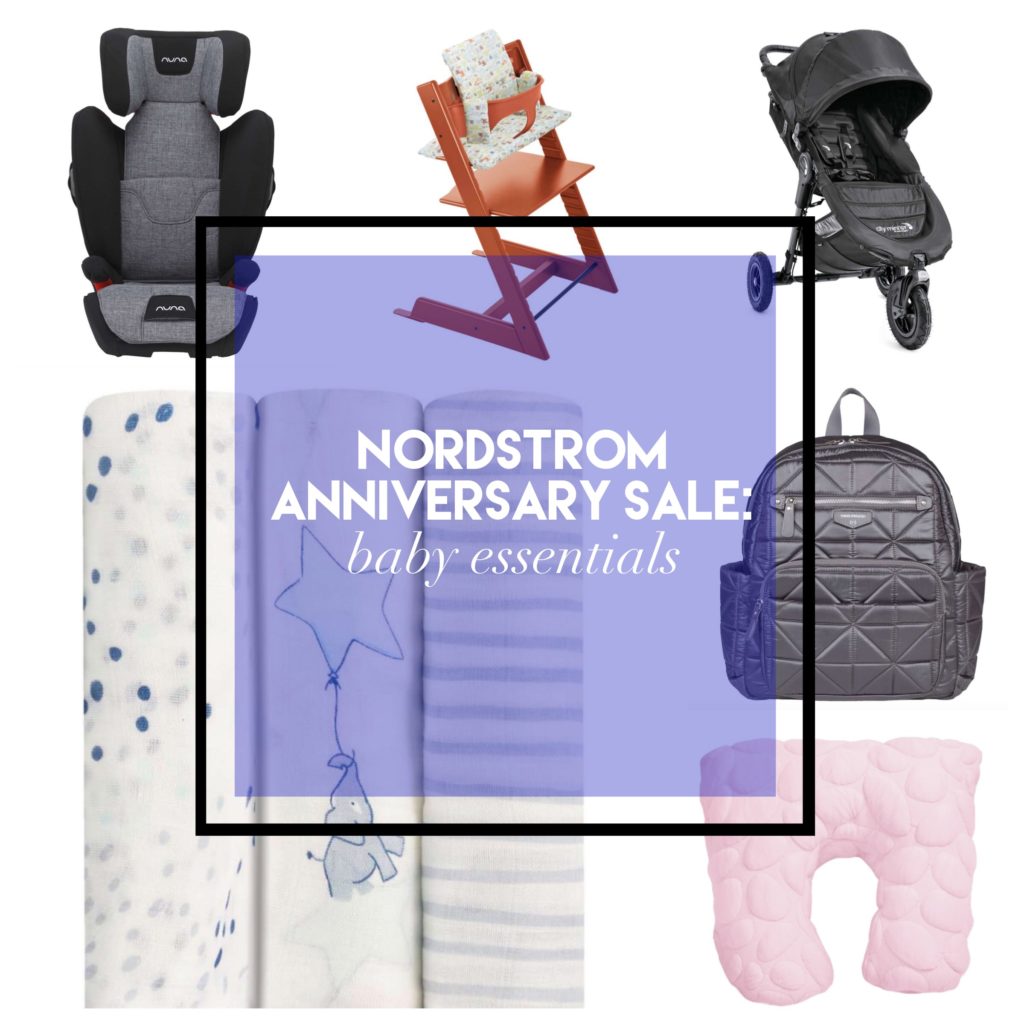 Feeding Pillow – This thing is legit.  It's like a boppy on steroids. Whether it's a boppy or this, you'll need it once the baby is born.  It's great for siblings to hold their new baby brother/sister, great for breastfeeding and you can prop the baby in there once they're a few months old.
Little Giraffe Towel – this is the ultimate baby gift.  No one has ever been disappointed by receiving a baby towel with ears on it…I promise.  In fact, I've bought one for myself when buying one for a friend's new baby, too.
Nursing Scarf – Yes, you can use a blanket or perhaps nothing at all, if you'd like but this scarf makes nursing in public a breeze.  I'm the kind of person who always felt self-conscious doing it public (even though I'd have to) and because I didn't have to fuddle around with blankets, it made it easier for me.  And just so you know, I hate the name of all nursing covers.  This one (I have it) is called Bebe Au Lait.  Ugh.  And I'm pretty sure there's another one out there called the Hooter Hider.  Like, really?  As if women didn't have enough to deal with postpartum, we have to have nursing covers with dumb names, too.
Nuna Booster Car Seat – I'm actually getting this now for when Harry grows into it since it's such a great price.  (He's actually big enough now but I'm keeping him in his convertible car seat until 4 – the one he uses is currently on sale, too.)  Car seats and such aren't fun to buy because they're so fang expensive, so when there's a deal to be had on a brand I trust, I go for it.
Stokke High Chair – Now, I don't own this, but I wish I did.  Several of my friends have it and sing its praises to the high heavens.  I have the OXO Tot high chair and while I like it (and have been using it for both kids) this one is easier to clean.  Next kid gets this high chair.
City Mini Baby Jogger – I have a lot of strollers.  I know, it's shameful but I really do love all of them.  This one I bought after my first UppaBaby Vista was stolen out of my yard; you read that correctly and it still makes me mad.  (Yes, my gate was locked and the stroller was in the back, out of sight – sadly, it's a common occurrence in Chicago).  I bought this stroller as a backup and absolutely love it – very underrated, if you ask me and the easiest stroller to fold EVER.  It's amazing for travel.
Aden + Anais Silky Swaddlers – The silky swaddlers are a game-changer; while the muslin is fine and well, I will never go back after getting this for Teddy.  I still have at least two in my diaper bag at all time and use them daily.
Twelvelittle Backpack – There was a time in my life, before Harry, that I thought I could have a designer tote as a diaper bag.  Ahhhhhahahaha, I was hilarious back then.  Once I realized what happened to the inside of the diaper bag (loose food, bottles of water spilling, general grossness), I realized that I just needed a heavy duty backpack.  I still love designer bags, but they're for when I'm not schlepping the kids around.  Backpacks for life.
Be sure to check out my top picks from the Anniversary Sale for Office Wear and I'd recommend starting over at "The Basics" where I highlight the top picks from denim, sweaters and shoes.