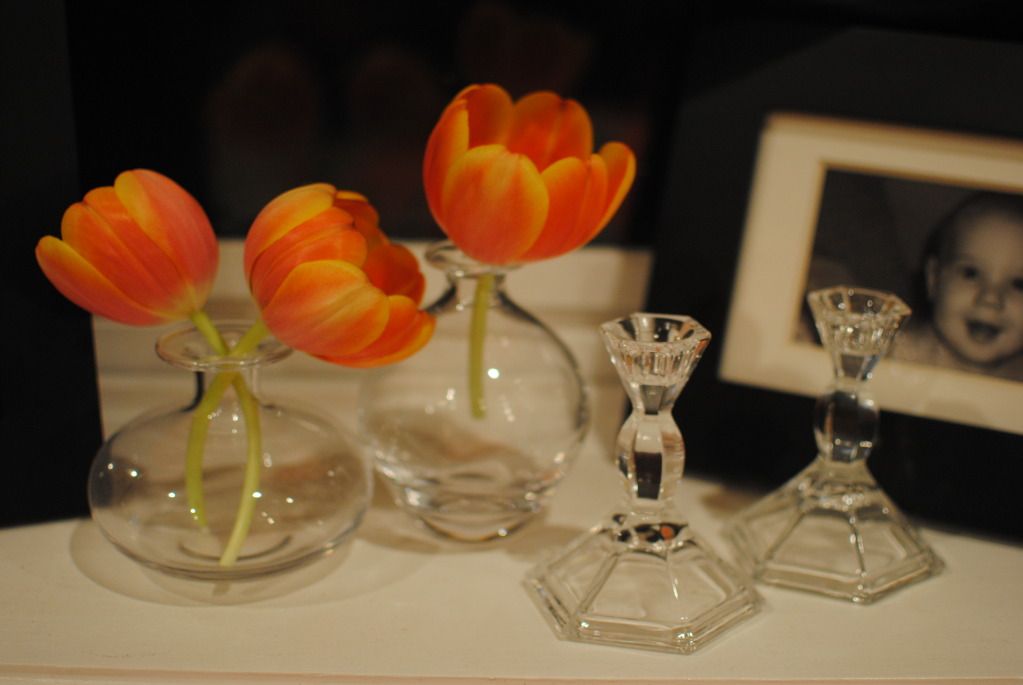 kate spade vases (wedding gift) + thrifted candlestick holders + my very cute nephew as a baby
Just because Halloween is over doesn't mean that orange, yellows and other rich harvest colors are to be tossed out the window. I believe that colors reminiscent of sqashes, gourds and pumpkins should be embraced until Thanksgiving. I love seeing my little gourds displayed on my coffee table and still can't resist a bright orange tulip to go alongside them.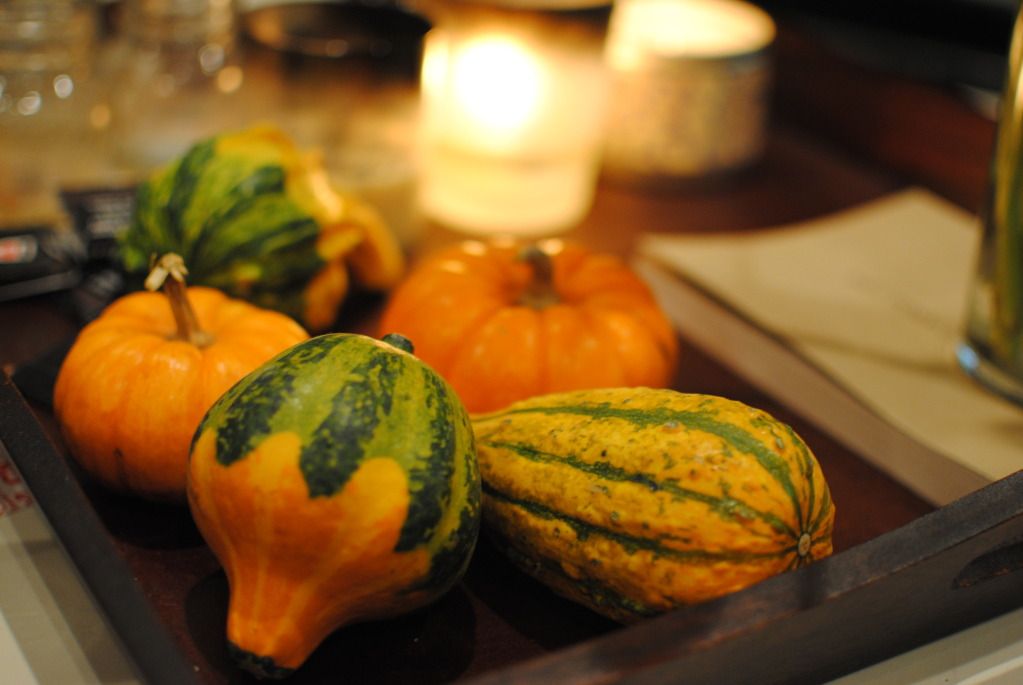 gourd assortment (from trader joes!)
I realize my decorating is quite minimal; someday I hope to go all out for holidays (I admire the fervor that my older sister has for holiday decorating). Do you decorate for holidays?