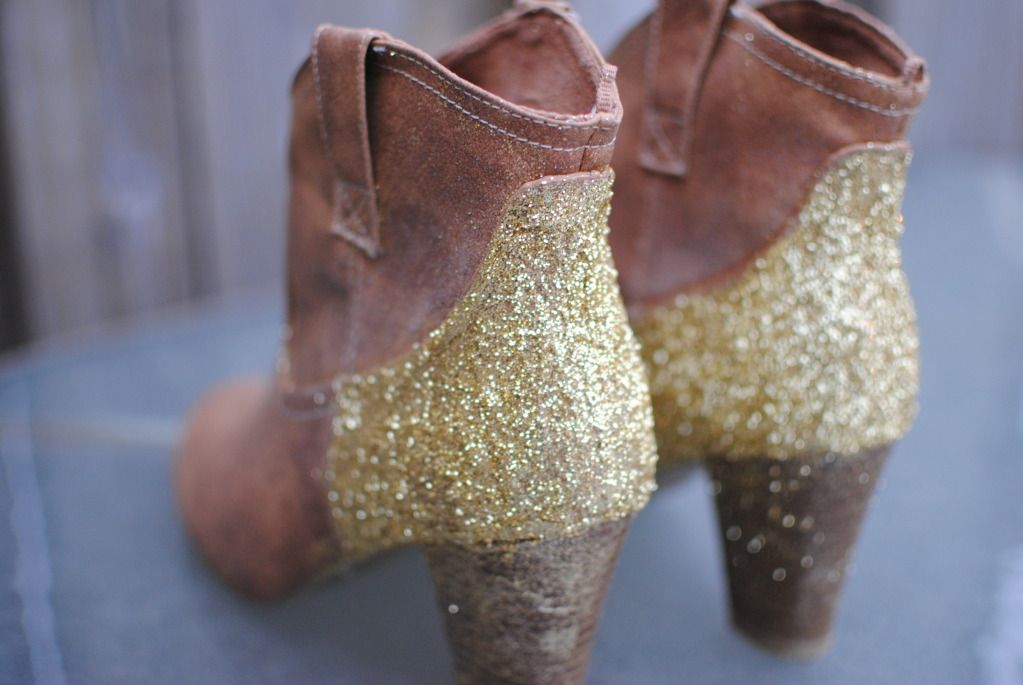 that's better
Some craft projects make me want to give up, but this time I was on a mission. These glitter booties, while simple, didn't turn out how I had intended–probably because I did them with the wrong glitter first time around. I can admit when something I did was subpar and part one was just that. I planned going to go back and fill in the holes with chunkier glitter, but decided to just peel it all off (seriously) and start from scratch. The end result? Much better glitter booties.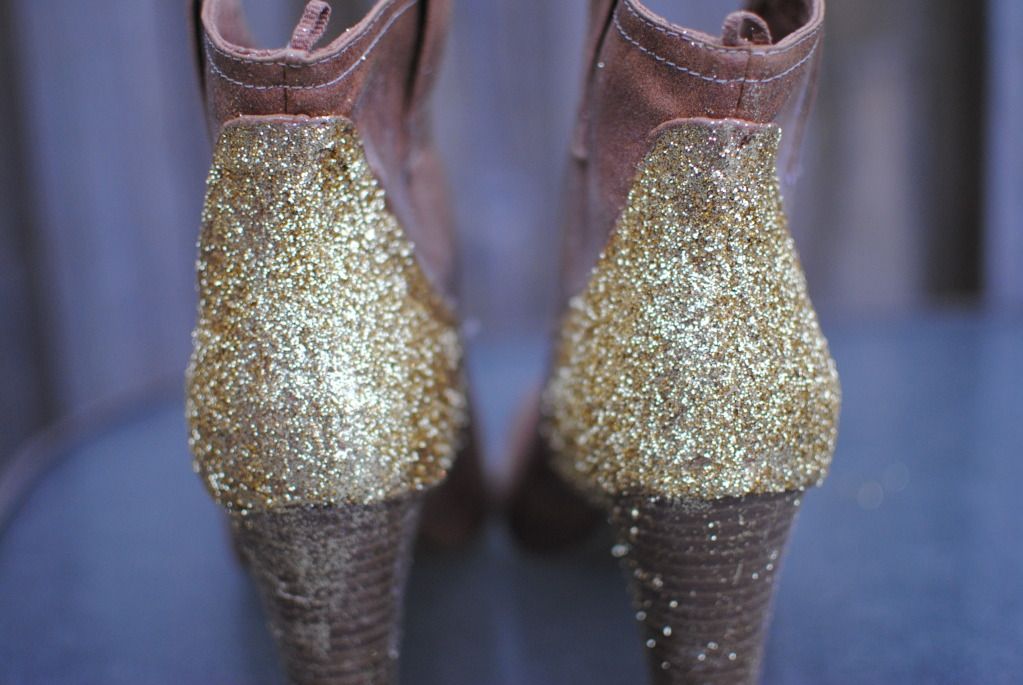 just call me Dorothy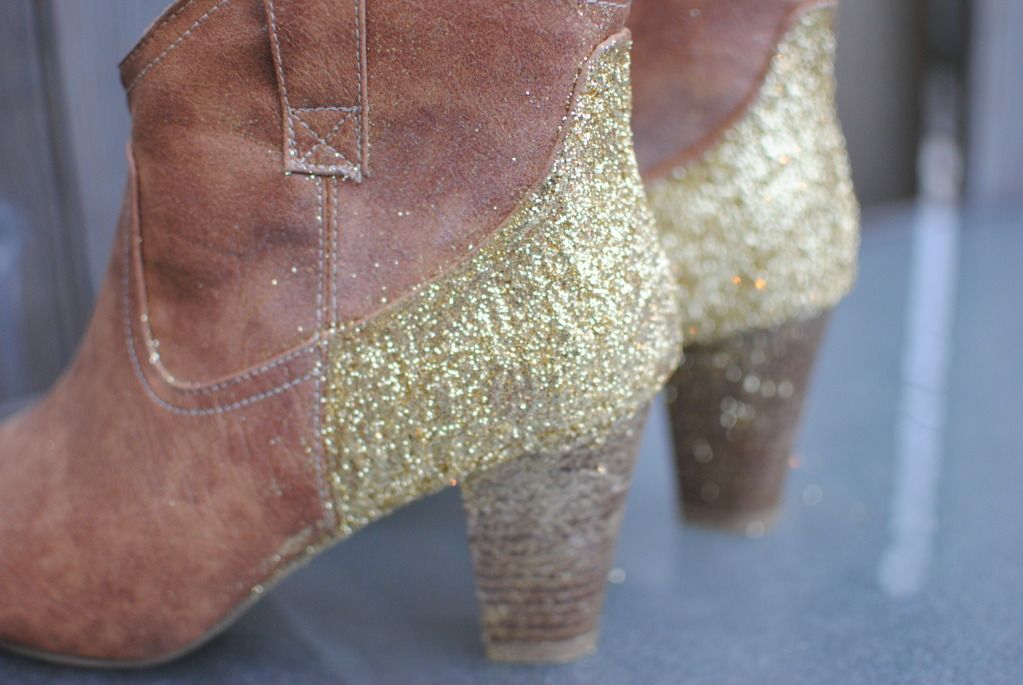 looking good from any angle
Big thanks to my friend/co-worker Jan who weathered the storm and did these with me! I think it's safe to say we're going to look rad at work.
(Note: I also did these at home and not Starbucks which provided for a more thorough job.)