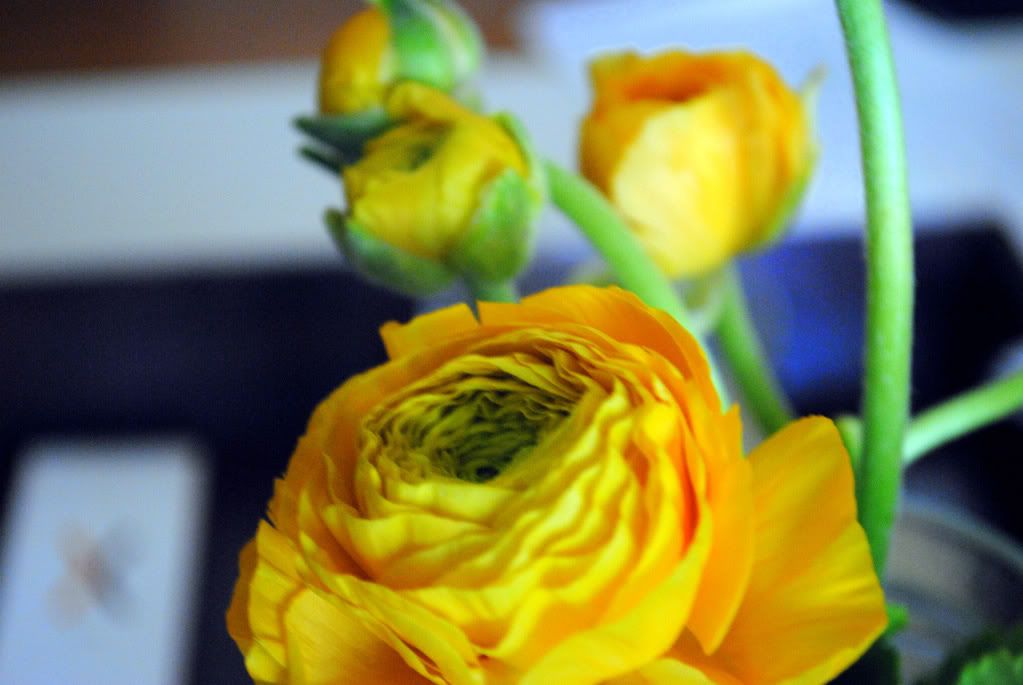 yellow ranunculus on my coffee table
I'm planning on laying low this weekend. Perhaps I'll be spontaneous and go out one night but as of now, my plans include some wedding crafts and other planning activities. Who knows, though–I heard it was supposed to be warm on Saturday, so I can't promise that I'll stay in all weekend.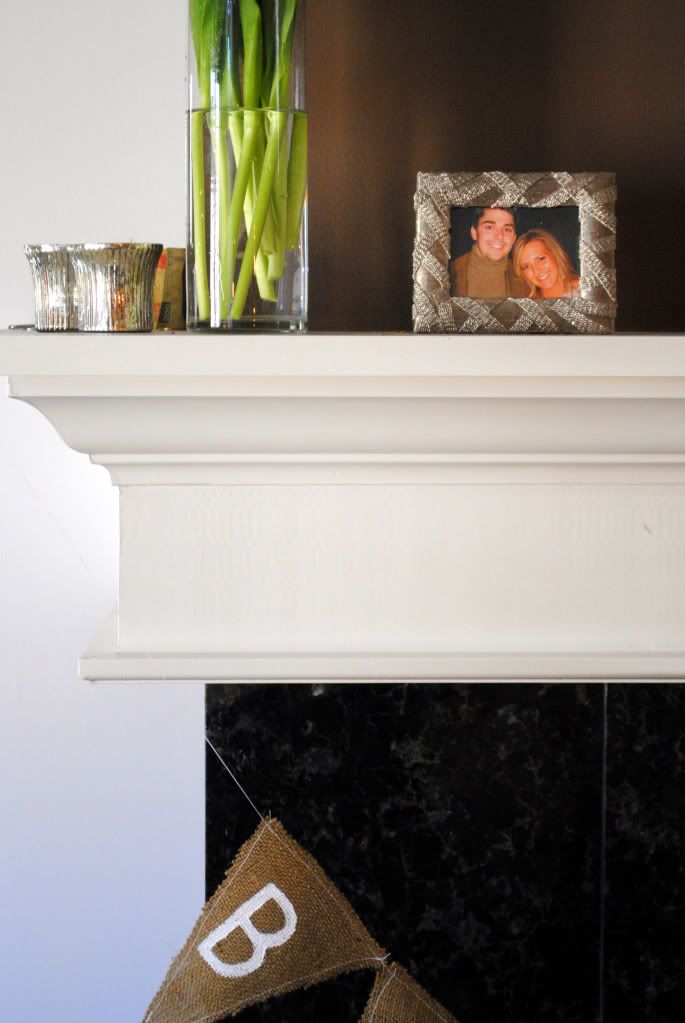 a glimpse of the banner i'm hanging at the wedding (hint: it's in spanish)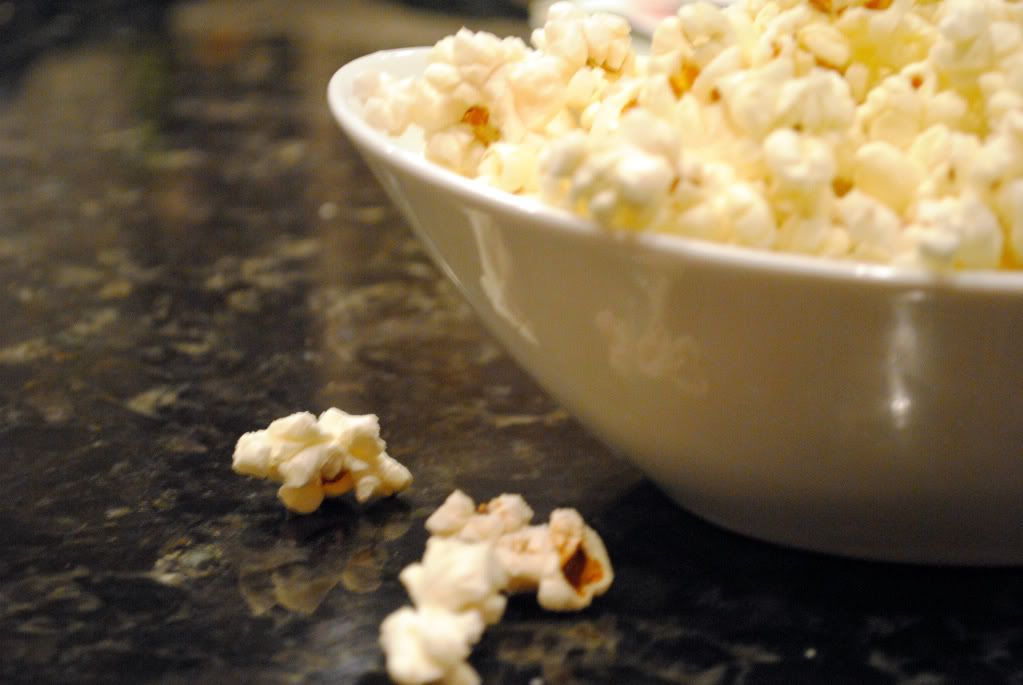 popcorn made with olive oil + kosher salt
Hope you all enjoy your weekend!