such a manly hearth
I think this banner has a bit of a "ManRepeller for the home" way about it. When I hung it up over our fireplace after finally taking down our Christmas decorations, Eric grimaced. I was perplexed; what, he doesn't like paper-lace doilies?
I made this as sort of a test run for our wedding (I was first inspired here) and much to Eric's chagrin, I displayed it in our apartment. I think it has a Mexican picado banner feel to it and thought I would strewn a few of these about near the guest book table.
All you need is a hot glue gun, ribbon, and paper doilies, all of which can be found at your local Michaels.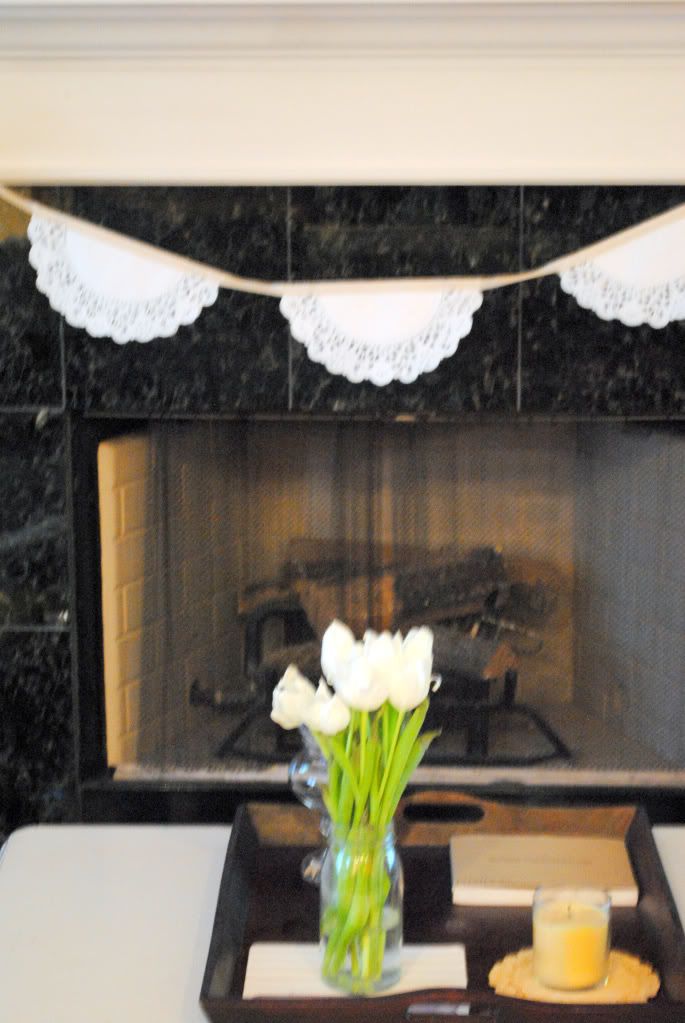 please take note of the wood doily where the candle sits..
Disclaimer: I apologize for some blurry photos…I was trying to take these without a flash and was having trouble focusing.
Have a great weekend, everyone!