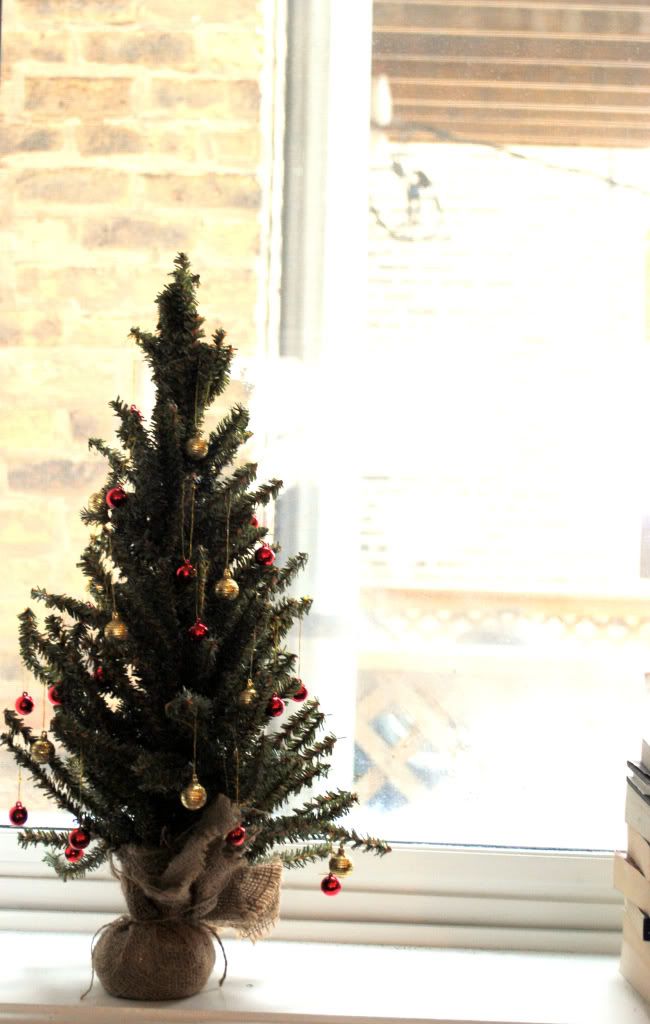 my first Charlie Brown Christmas tree
I bought my first holiday decorations ever over Thanksgiving. I never needed to purchase any before because my roommate had a bounty of festive decor. Since moving in with Eric, I realized that we hardly had more than a Festivus Pole between the two of us and absolutely no holiday decorations to our name. That scenario just wouldn't suffice in my world, so I insisted that my mom go shopping with me to help me pick out my first few items, which I hope will last me for seasons to come.
I hung the extra mini-ornaments (from the tree) from my mantle with twine.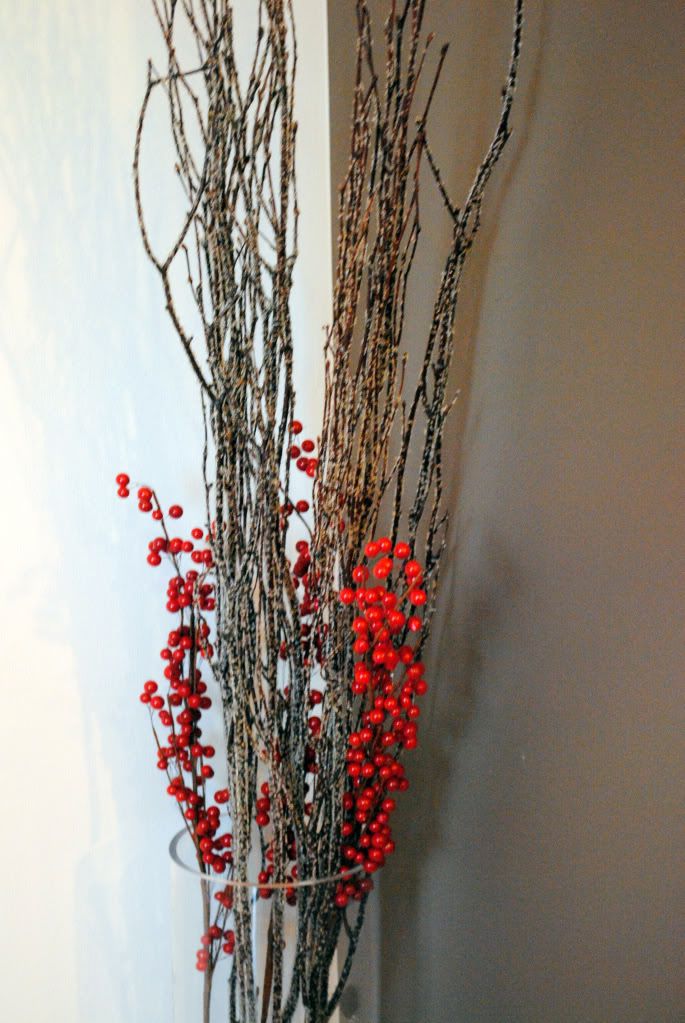 Faux-frosted sticks + red berries
My decorations are few and far between (i.e. it kind of looks like the Who's house after the Grinch Stole Christmas), but I can't wait to build upon the few things I've collected so far in the upcoming years.
I've seen that so many of you have brought home trees–what other decor do you put up for the holidays?