Three Easy Early Fall Looks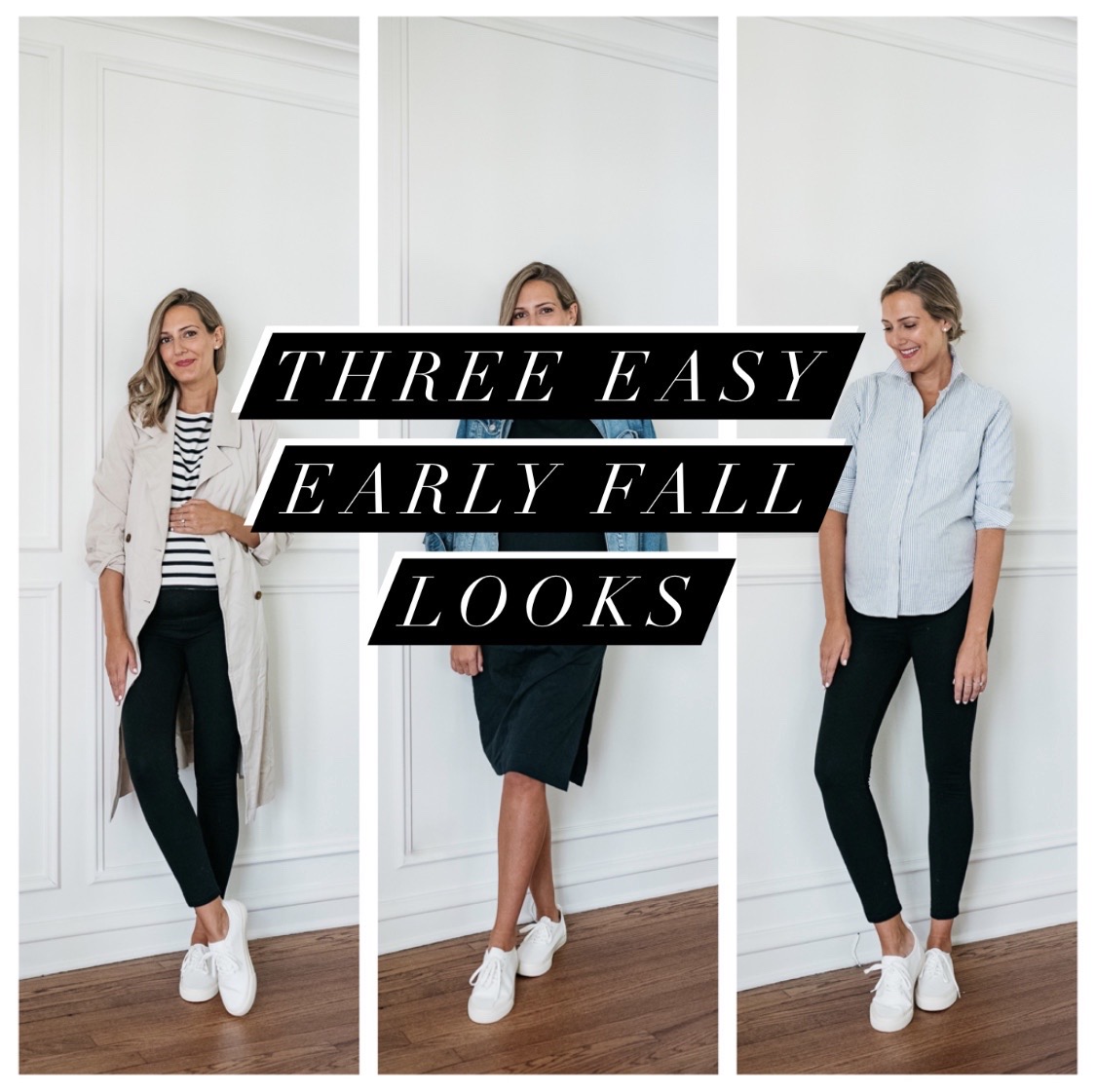 Maternity style may not apply to you at the moment but I promise that these early fall looks are applicable to everyone else, too! I'm styling the Everlane Forever Sneaker three ways, but it wasn't even purposeful because I just have been liking them lately. (A little more about the sneaker: they're made of recycled materials, are washable, and when yours are cashed, you can send them back to Everlane to recycle them)…and they're comfortable. I like that they're a little more feminine than my normal white shoes, too.
But anyway, back to the early fall looks! These are comprised of both old and new pieces and none of them are maternity specific. Admittedly, I have been living in dresses this summer (it's only $50, BTW), so this luxe cotton dress was an easy piece to transition from summer to call (just add a jacket!). Speaking of jackets, I've sang the praises of the classic Everlane trench for years now (see post here) because it reminds me of a Burberry trench own….and it's $148. But last spring they launched their lighter-weight drapey trench and it's gorgeous and great for these transition days. Lastly, I have always said that oversized shirts are the unsung hero of pregnancy; they also look chic when you aren't pregnant (the 'boyfriend' shirt is a phrase for a reason) and it's easy when paired with skinny bottoms.
So, which look is your favorite?
Three Early Fall Looks
*Thanks to Everlane for sponsoring this post!