#thisoldtudor Powder Room: Before + After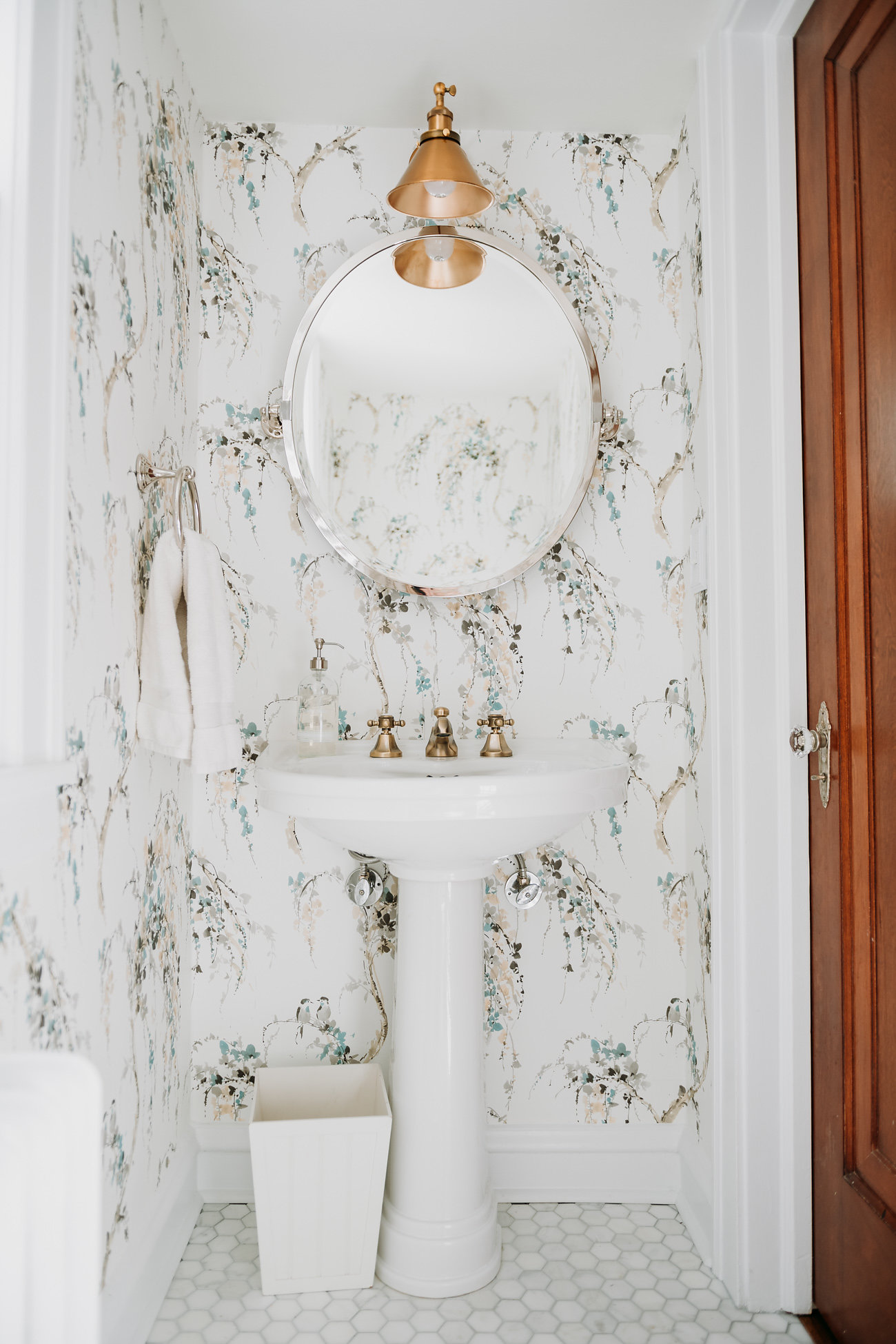 It's here! Our first somewhat big project in #thisoldtudor.  I was really excited to tackle this first floor powder room.  It seemed like such a small room and how expensive could it be?  Well, let me tell you: it adds up quickly.  However, I was able to find some cost savings by finding an extremely talented handyman who could do it all in one fell swoop.  Also, I kept the original vanity and toilet, which saved some money, too.  I also searched for the cheapest possible marble tile and it was worth it because even though the room is small, marble tile is expensive.  Overall, I'm so happy and the room packs such a punch for being so tiny.
Big, big thanks to my friend and interior designer Kira David Design for helping me design this room.  She encouraged me to mix metals, which I LOVE and will be doing for our master bath remodel, too.  (Kira will be helping me pick out elements for that, too!) . If you're in Chicago, Kira is amazing to work with and she also does e-designs if you aren't in town.  Check her out!
What we did:
Remove and replace floor tile
Replace quarter round
Paint molding, baseboards, window, ceiling
Wallpaper room
Hang mirror
Install light fixture
Replace pedestal sink plumbing
Total labor cost: $1,300 + one week's time (I used a local handyman, who was incredible and meticulous – he did everything!)
Sources:
Resources:
Photos by Iron + Honey Photography
Please contact me on IG for handyman information
Before photos (obviously taken on my phone):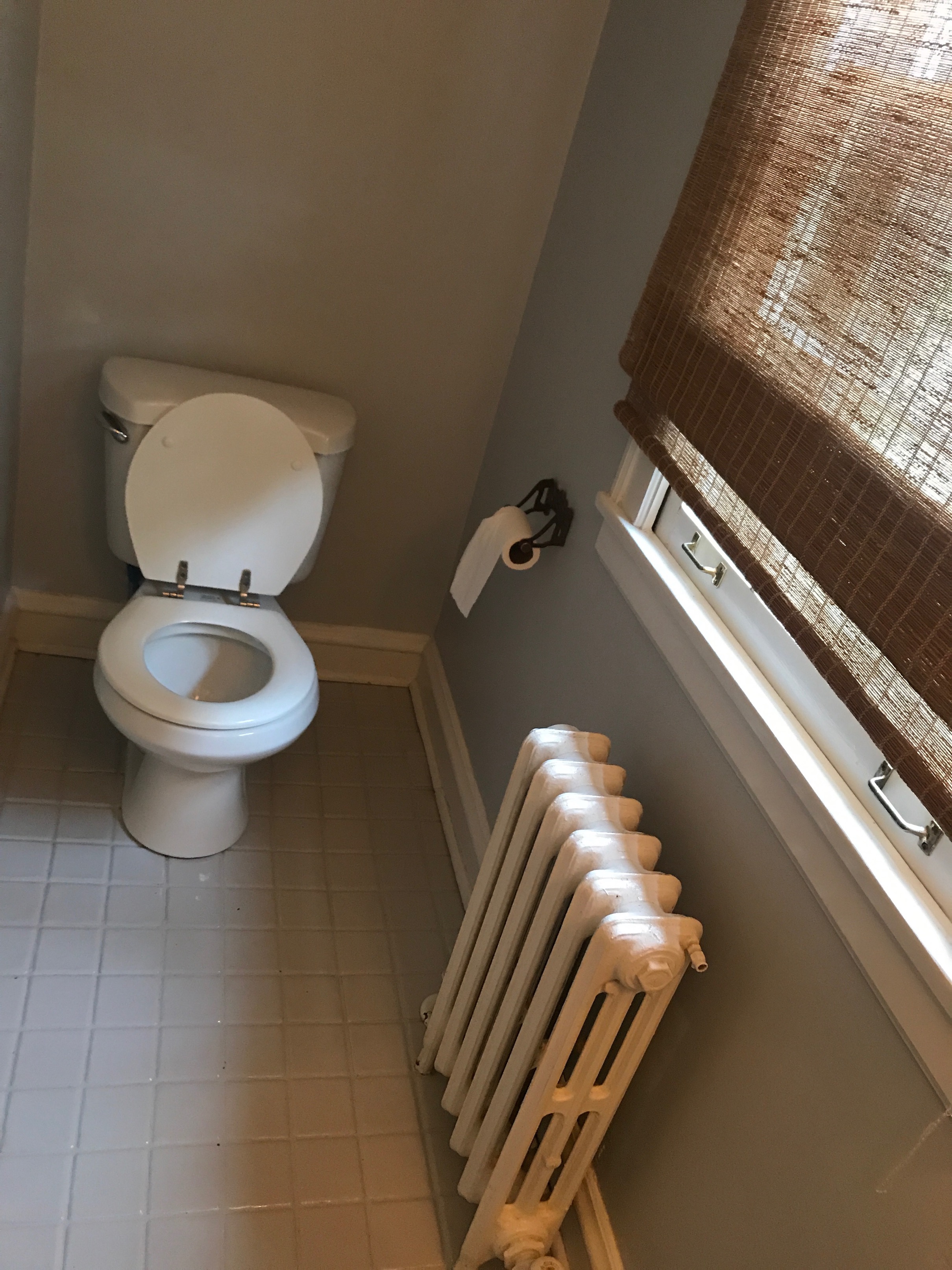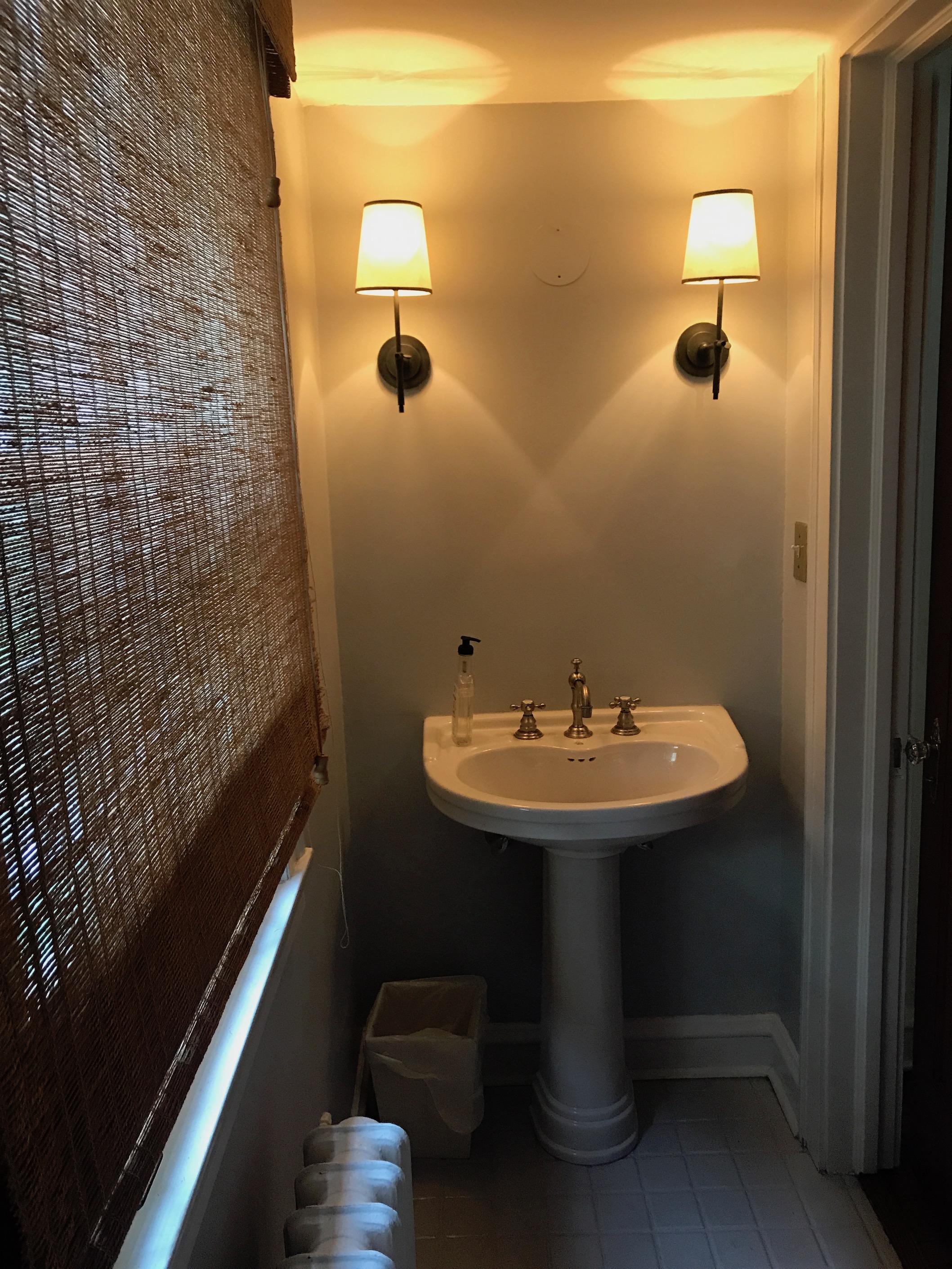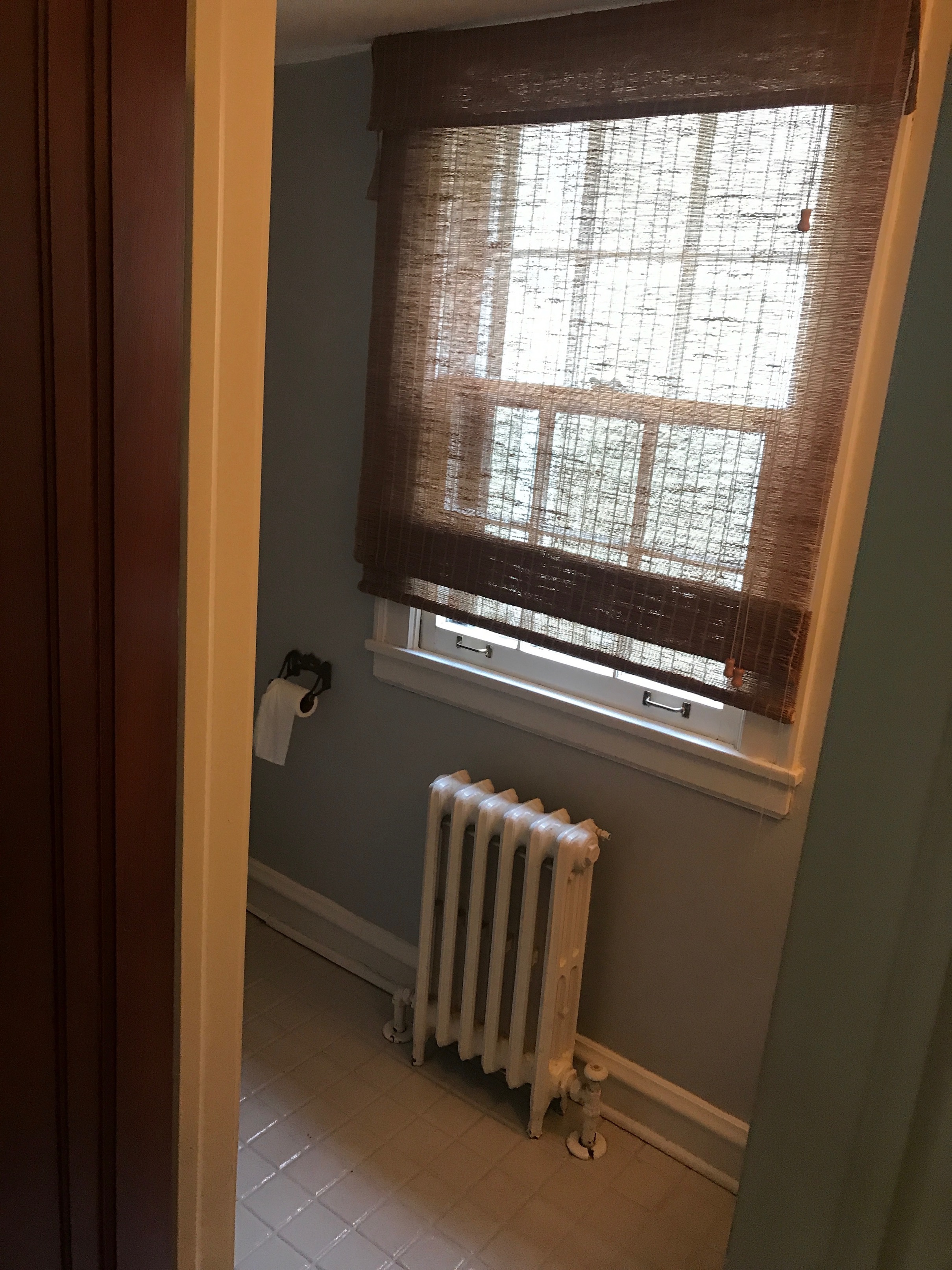 After photos (shot by Iron + Honey):