The Best Leftover Halloween Candy Cookies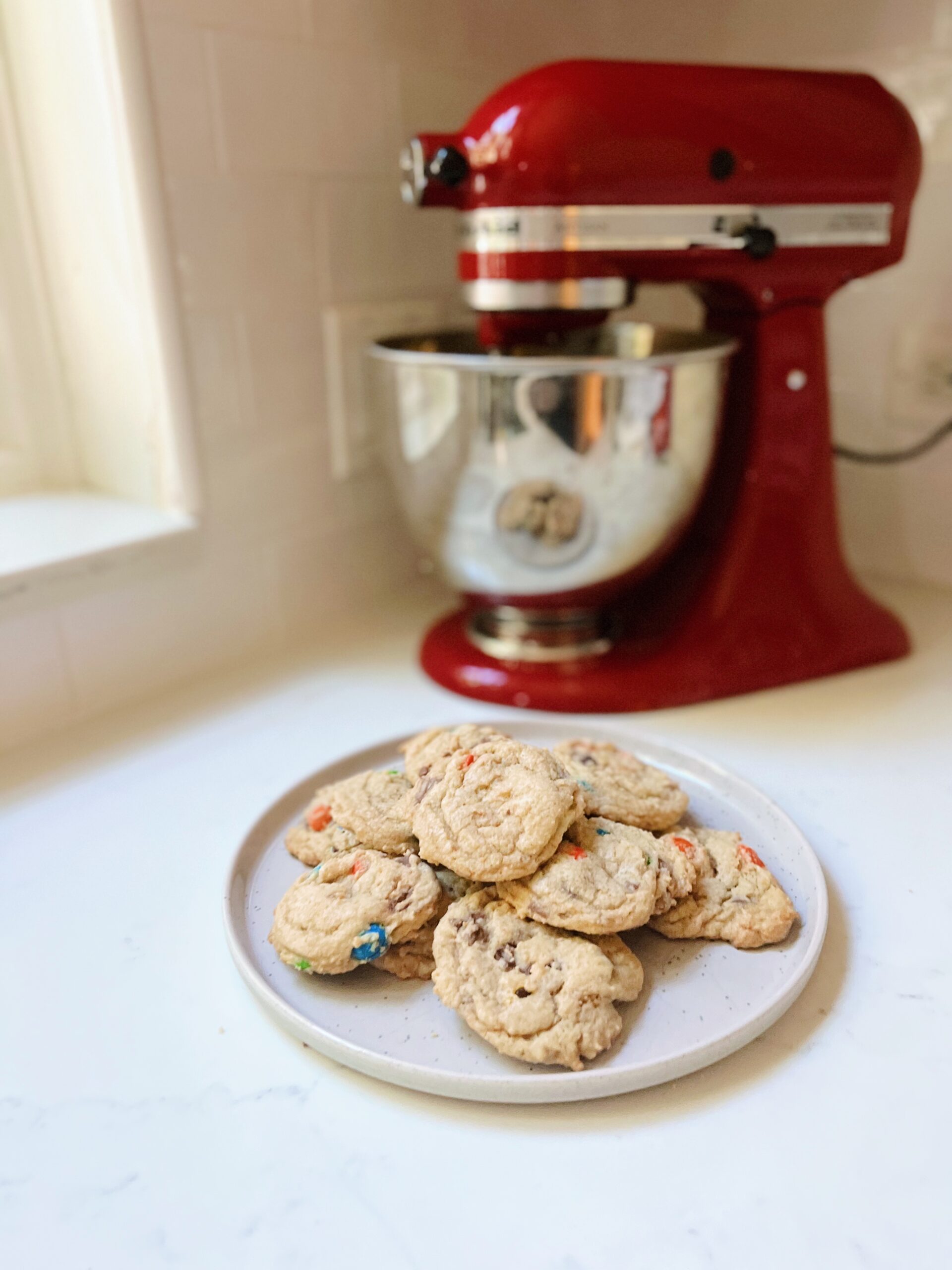 *Thanks to The Home Depot and ShopStyle Collective for sponsoring this post!
Here come the holidays! And with the holidays mean LOTS of time in the kitchen for this girl. And The Home Depot is here to help with all your prep, baking, cooking, entertaining, and storage needs. BTW, did you even know you could get items like the KitchenAid Mixer at The Home Depot?! Now you do.
The Best Leftover Halloween Candy Cookies
But you know what, it's still fall, and if you're like me and are stuck with a lot of leftover Halloween candy, you need to either donate it or use it–so let's make leftover Halloween candy cookies for your Thanksgiving and Holiday guests! So, trust me, you'll want to make this a holiday tradition from here on out. Also, be sure to shop The Home Depot now for Black Friday Savings with up to 40% off Select Furniture, Décor, and Mattresses!
Combine in your Kitchenaid Mixer from The Home Depot:
2 sticks softened butter
1.5 C brown sugar
0.5 sugar
Add 2 room temperature eggs, and 1 Tbsp Vanilla.
Separately whisk quickly together 3 C flour, 1 tsp baking soda, 1 tsp baking powder and a pinch of salt. Add to wet ingredients in your KitchenAid Mixer and mix until just combined. Add in 2 cups of chopped up leftover Halloween candy*.
Bake at 350 (preheated) for 14 minutes or until edges are golden brown. Enjoy!
*I used plain M&Ms, peanut M&Ms, and chopped up Reeses Peanut Butter Cups. SO GOOD.

And check out these other kitchen necessities from The

Home Depot

:
KitchenAid Mixer

($349)

Sleigh Cutting Board

($33)