Shopbop Denim Guide (2023)
I'm getting a lot of questions about what denim styles to buy these season snd well, I have some news for you: ANYTHING GOES. Seriously, whatever you love is most likely available and in style. So, go with your heart and wear whatever jeans you want (and Shopbop has it all–they're even declaring skinny jeans back in).
If you want my humble opinion, I'm loving slim straight legs and wide leg denim. I'm not loving the extreme cargo denim styles I'm seeing (but do love a pair of subtle cargo pants!) and I don't think I'll be wearing the super baggy styles (been there, done that, it was jr high). I still have my favorite skinny jeans so don't see myself getting rid of those any time soon. And I think I'm done with cropped denim for the time being–I want full length or at least at the ankle bone.
Here are my favorite denim styles that I own: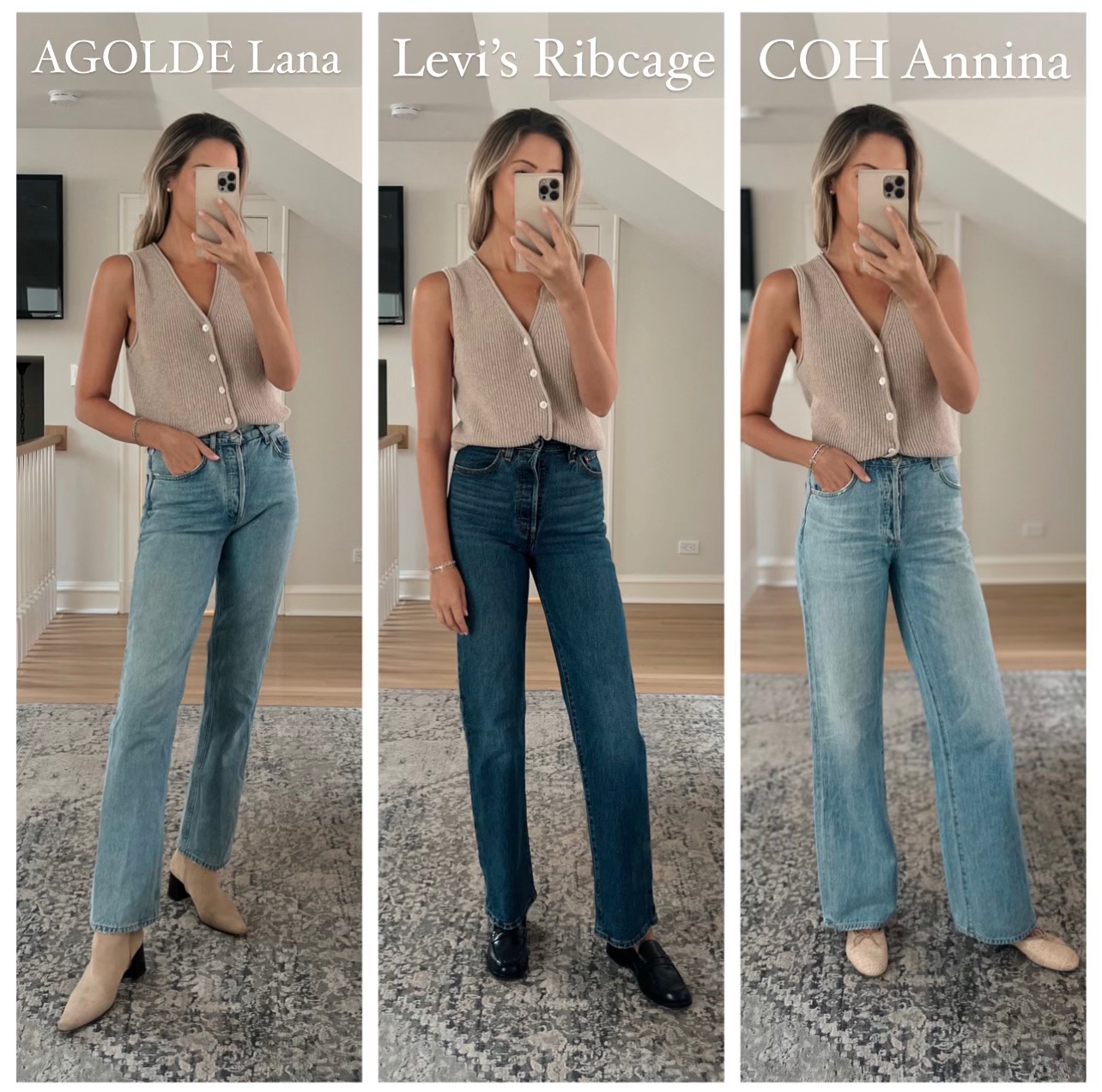 Agolde Lana – I have had this style for years and it's a perfect mid-rise straight leg.
Levi's Ribcage – These run a litlte snug on me but I love the look and length. Price, too!
Citizens of Humanity Annina Trouser – I love this wide leg trouser so much I might need another color.
Here's what's my list:
Paige Sasha Jeans (long) – I love a long wide leg—I don't have anything in this faded black yet!
SLVRLKE London jeans – I have yet to try this brand but think I'd like it.
ASKK NY Juniper jeans – Another brand I want to try!
*Thanks to Shopbop for being a longterm partner!