Shop Your Closet: The Classic Trench Coat (Fall Edit)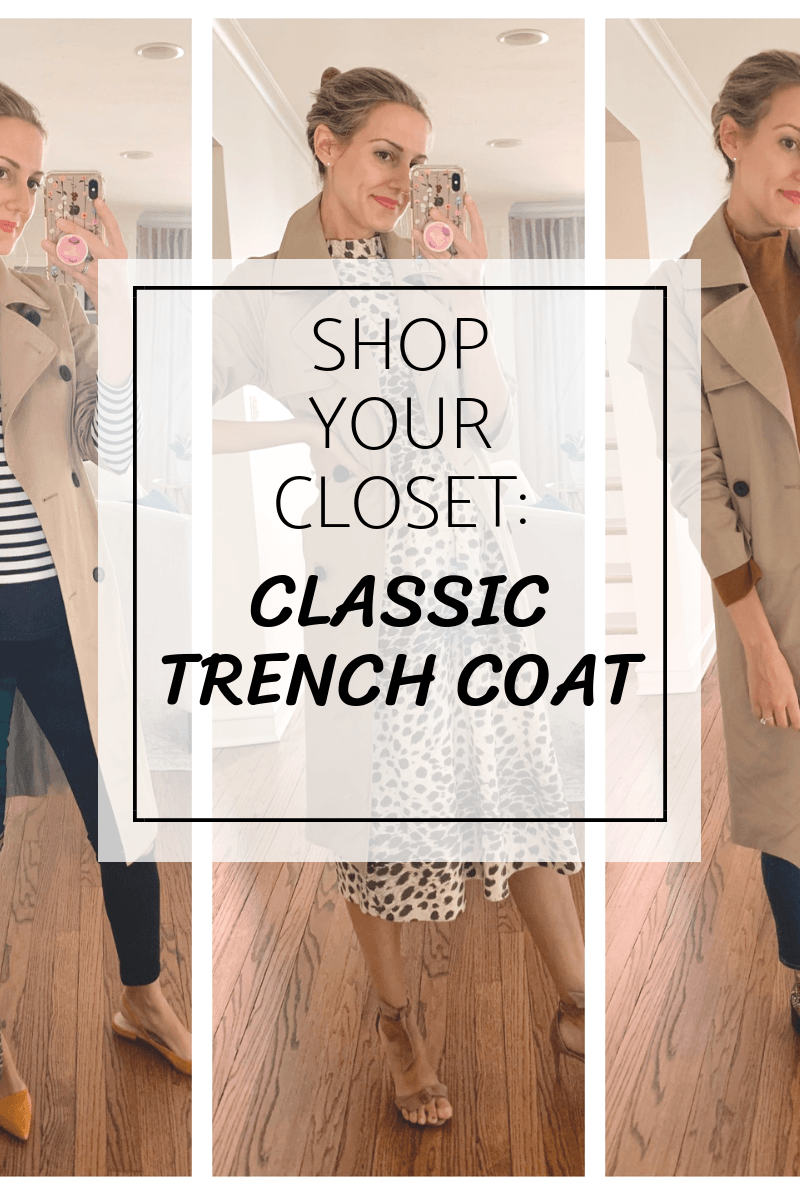 As much as I love the #shopyourclosetseries, it's tough to do during such an awkward time of pregnancy. My pants don't fit and to the common eye, I don't look quite pregnant yet. While that's not a big deal, it does make getting dressed a bit of a challenge–I miss my jeans! (It might be time to switch over to maternity styles.) . But this series must go on and I thought it was the perfect time to feature a trench coat.
The trench coat is both a fall and spring staple; it's a perfect coat for a damp, chilly day as it wicks away moisture and keeps you warm. Plus, it's chic as hell and you can't possibly look bad in a trench coat (it's science). It's known as a workhorse in the work wardrobe but I love wearing it casually (see my French girl/stripes/yellow flats interpretation) and even dressed up (see leopard midi dress). It's a coat I keep grabbing over and over again. So let's shop our closet and wear that trench coat, shall we?
PS. Yes, I've worn the heck out of this Everlane trench coat (it runs big but I'm wearing a small). They also released the Everlane mac trench, which is like a car coat–straight up and down with no belt.
See more #shopyourclosetseries here!