Prime Day 2023 (All Things I Own And Recommend)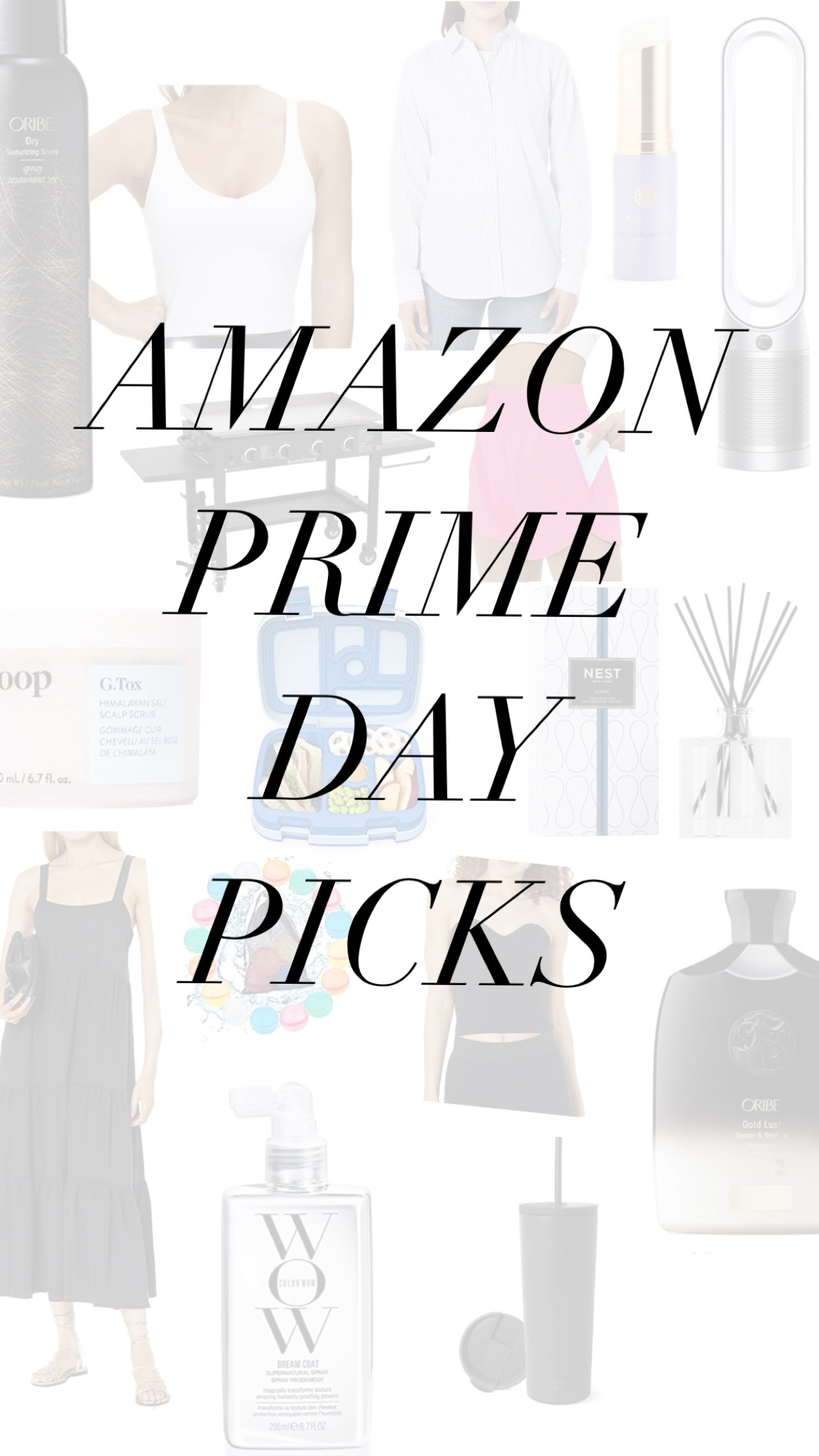 Alright, Happy Prime Day to those who celebrate! The quick and dirty of it is that this day can be overwhelming and I'm just here to share some things I've purchased over the year that I like! There are a few things I don't own but plan on on getting this Prime Day (which I will note accordingly). I've sorted it out by category–enjoy!
Fashion
Britt Tiered Dress – An OG from 2020; looks like Jenni Kayne at a deep discount.
Longline Tank – Pretty sure this is a "lulu dupe" but I love that it's kind of sports bra and kind of a tank.
Running Shorts – Was influenced in 2021 after watching "bama tok" – they're great shorts!
Poplin Button Down (size up for an oversized fit like me!) – Bought this last year and it's just a solid poplin cotton shirt – I like mine oversized so size up!
Le Specs sunglasses – The Air Heart style is so flattering on all and they're well made and heavy.
Workout tank – I hear it's just like Vuori (which I love) an dit's only $15. Tempted to buy another color. Washes and wears so well!
Leggings – Absolutely love these and would gladly pay double for them (they're $23) – they are flattering, suck you in, and wash so well!
Tennis bag – It's under $30 which is great because I'm very very novice.
Balconette bra – the style of bra you need for your square neck tops–the straps are set very wide (sexy, right?!) and it's a great price tor try it out.
Rectangle phone case – Love the "sharp" edges of this and love the price, too.
Wolford-like bodysuit – Bought this last year at the recommendation of an influencer and was not disappointed.
Loeffler Randall bow flat sandals – Love finding some fancier brands on prime day (under $200)!
Tennis dress – I absolutely LOVE this dress; the photos make it look too sexy but I assure you it's just cute. I wear it often.
Another tennis dress (from last year) – This is the one that started it all–I love it and wear it often during the summer (not just during tennis!)
Health and Beauty
WOW Dreamcoat Spray – My colorist suggested this and all of the sudden it's all the rage! I only use it once a week because it's quite potent and i have fine hair but it does work to fight humidity!
goop detox scrub – LOVE this stuff (it might be sold out) but really is a great once a week shampoo–it lathers up, too.
Tatcha Serum Stick – OK, I don't own this but have heard good things so I'm buying it!
Zinc complex – I order this over and over and it's pretty good deal for 52% off. I take zinc to stave off colds and illness and I think it works!
Versed mask – VERY similar to the much more expensive Tata Harper Resurfacing Mask. Huge fan of this one.
Wander Beauty On the Glow Stick – A recent buy for me but the cream blush and highlighter have a lot of staying power! A win for me and love that discount.
L'Occitane Almond Shower Oil – The GOAT! I discovered it at a Four Seasons and have had it on hand ever since. They updated the refill packaging, too!
GHD curling iron – Have owned and used for years. It does get included during major beauty retailer sales, though, so if you want it later, not a big deal!
Household
Simple Modern Tumbler – I'm a Simple Modern fan for life. The straw is essentially leak proof and that's enough for me.
NEST reed diffuser – Sometimes I stray, but I always go back to a diffuser or two with reeds in the house–NEST is the best.
Dyson Purifier Fan – My husband and I need a fan going at night and we love the purifying properties, too
Blackstone Cooking Station – I don't own this but my BIL has one and uses it ALL the time and now I want one and think I'm going to jump on it with this price – he makes breakfast, hibachi, EVERYTHING
Yeti tumbler mug – Eric's mug of choice; he doesn't leave home without it.
Kids
Reusable water balloons – Warning, they are TONS of fun and other kids will take them (that's ok, it's summer).
Bentgo lunchbox – All I've ever bought and all I know! My kids love them
BOB Wagon– Dang, kids stuff is pricy but if you can score it on sale, please do so. Wagons are amazing for little kids and toddlers–highly recommend.