Holidays with Sézane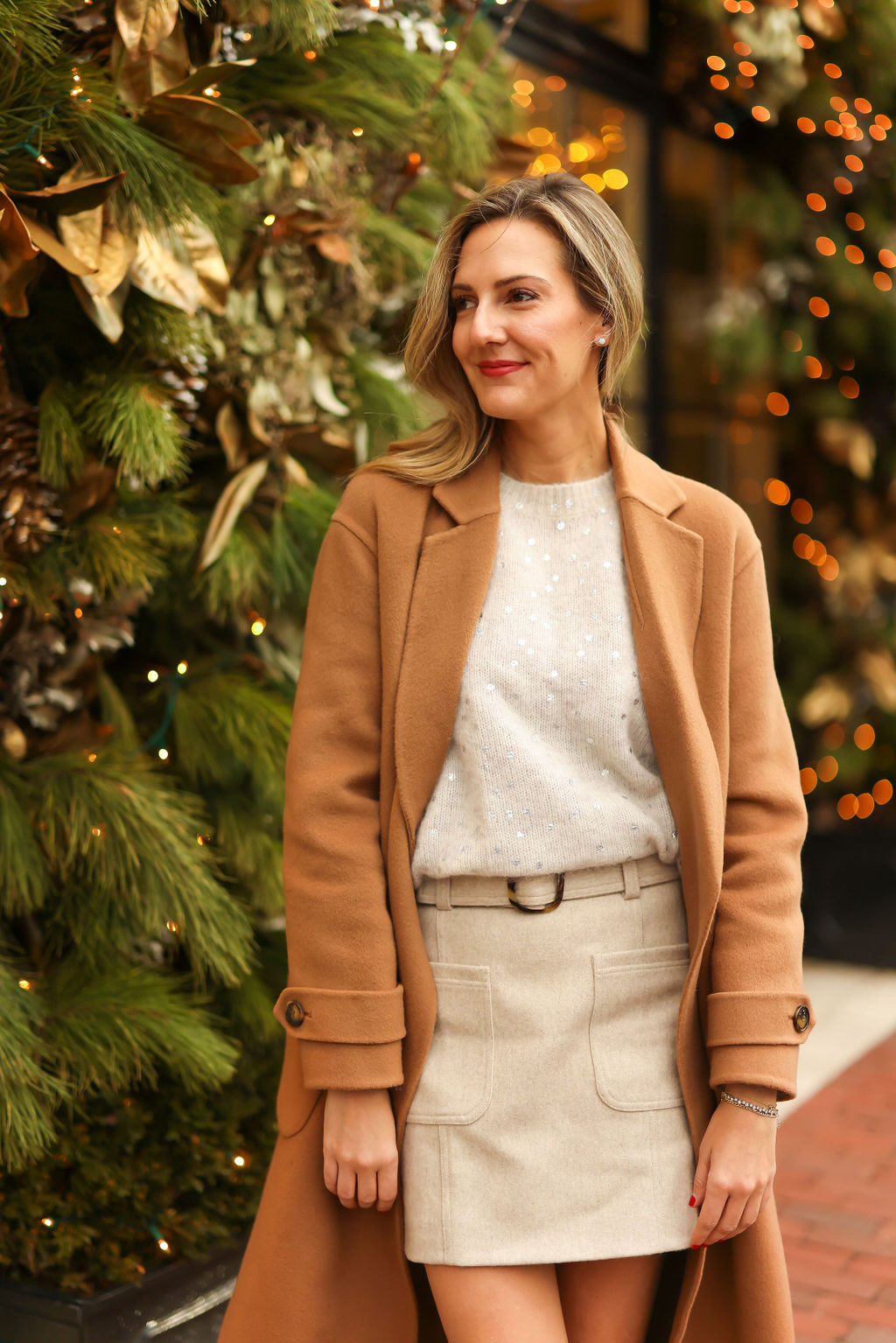 *Thanks to Sézane for being a long term partner!
Holidays with Sézane
I'm so glad you're all loving the Sézane content and outfits I've been sharing! It's such an amazing brand at an approachable price point. The quality is also wonderful and I think that's why it resonates with all of us so much. There's so many Sézane pieces I've had in my closet for years and I continue to mix and match! (I don't think I have these links yet!)
We gotta give a whole paragraph to this camel Mederick coat. I am in LOVE with this coat and I'm sure you'd be happy with any coat they have. The Maderick coat runs a little looser but I also have the Johnson in another color and it's TTS but trim–size up if you want big layers underneath.
Because Sézane is European, I'd err on the side of sizing up because it can run trimmer. But I largely find the brand to be TTS. I'll always post sizes on my stories!
Entire outfit:
Camel MEDERICK coat
Cream LUDIVONE jumper
Paisley TIANNA shirt
Camel GILLIE skirt
Be sure to check out my last Sézane posts here and here (items are still available!)!