Four Classic Amazon Fashion Pieces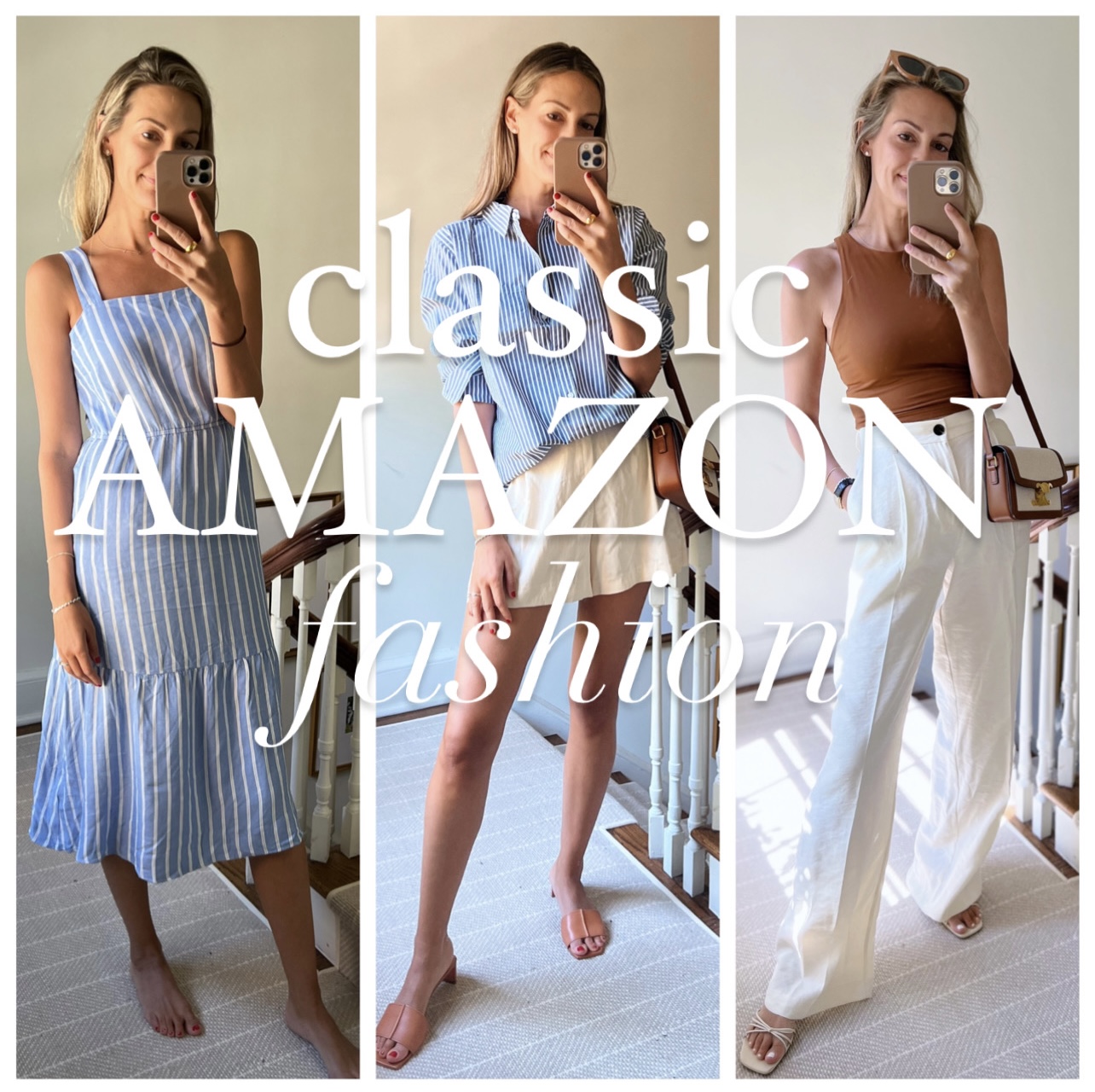 I don't know if Amazon is really knows for its "classic" fashion that you can wear for years and years. So many things I see almost seem disposable and that' just not what I'm after for my own wardrobe. I want pieces that no matter how neutral or colorful, I will WANT to wear again. So you could say, although I am a wardrobe maximalist (aka I have a a lot of clothes), I'm still choosy about what I bring into it!
Without further ado, a few classic Amazon fashion pieces that are in my closet:
The Drop Britt Tiered Maxi ($59) – I've had this dress for over a year and it's a dead ringer for the Jenni Kayne Summer Dress. It washes and dries well and is just so easy to wear! I can wear a bra with or without it, too.
Reoria Cropped Tank ($23) – A neutral tank is always in style and I wasn't sure about this one from the website. It's very cropped but it looks AMAZING with high-waist bottoms–no stomach showing! It looks like it's Susana Monaco or SKIMs.
Amazon Essentials Striped Midi Dress ($26) – A simple, striped dress never goes out of style. It's easy, breeze, and is great for summertime–plus, that price!
Amazon Essentials Poplin Button-Down Shirt ($27) – Cotton poplin is a classic fabric that stands the test of time and I bought this shirt a couple sizes bigger for an oversized look. An oversized menswear button down is always in fashion (great when you're pregnant/nursing, too!)