Easy Travel Style
As a former frequent flier, I know the advantages of looking pulled together at the airport:  you don't have to change once your arrive at your destination and dare I say, you actually are treated a little better by the airline staff (which is extremely helpful when your flight has been cancelled and you're stranded at a tiny airport).  But also, as a former frequent flier, I know how important it is to be comfortable on cross-country flights, especially when you're in coach.  Nordstrom has everything you need to achieve maximum style while traveling–literally everything.  When I need to refresh my travel style, I always visit Nordstrom first.
My Easy Travel Style Tips
1.) Always bring a top layer, even if it's warm outside.  I used to get a lot of mileage out of my Burberry trench (I still have it from when I bought it at Nordstrom San Francisco in 2008) when I traveled for my consulting job and it doubled as a blanket on chilly summer flights.
2.) Choose pants with stretch–that doesn't necessarily mean yoga pants. I just wear my comfiest, stretchiest jeans and that works for me (DL1961 jeans are so soft and stretchy).
3.) Solid luggage.  If you don't status, you may be the last to board which means they may gate check your bag.  Make sure it's sturdy (also love this hard suitcase carry-on).
4.) Growing up, my dad always insisted we fly with closed toe shoes, which wasn't a big deal growing up because we didn't have to remove them at security.  Ballet flats (these are CHIC) were my best friend at the airport – easy to slip off and chic.  However, I now have pre-check, so I also like to wear a comfy pair of boots on the plane (during the fall).
5.) To master the "all packed in one carry-on" (it's an art), stick to a color theme where you can mix and match.  When I traveled for work, I'd have navy/beige weeks, black/grey weeks to maximize space in my suitcase.  I could easily travel for up to 10 days with just a carry-on.
Bonus tip: if you forgot a charger, hotels have BOXES of them.  Just ask to borrow one and you can always return it.
PS I posted these travel essentials in 2011 and I actually think they're still relevant although leggings won't get you upgraded.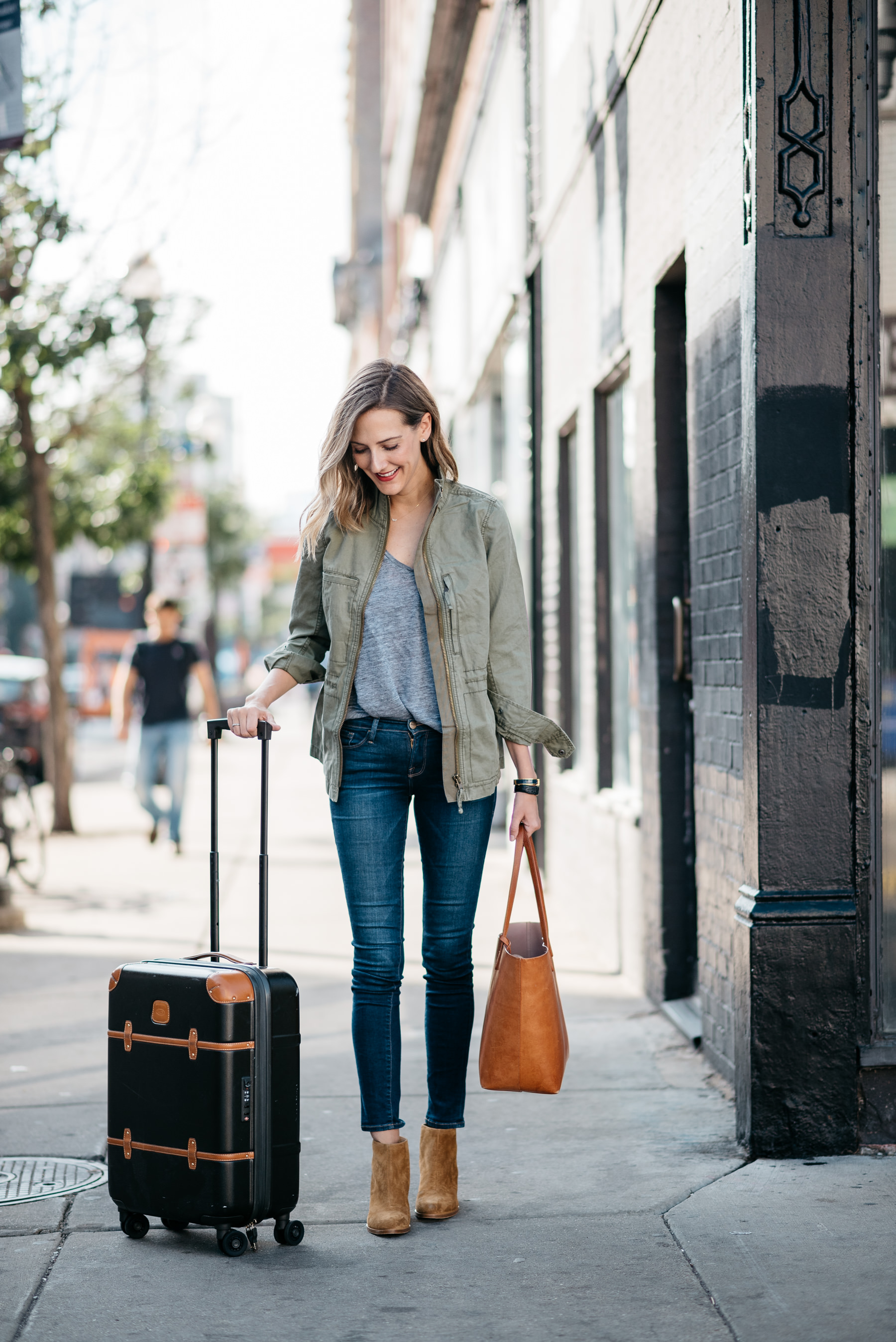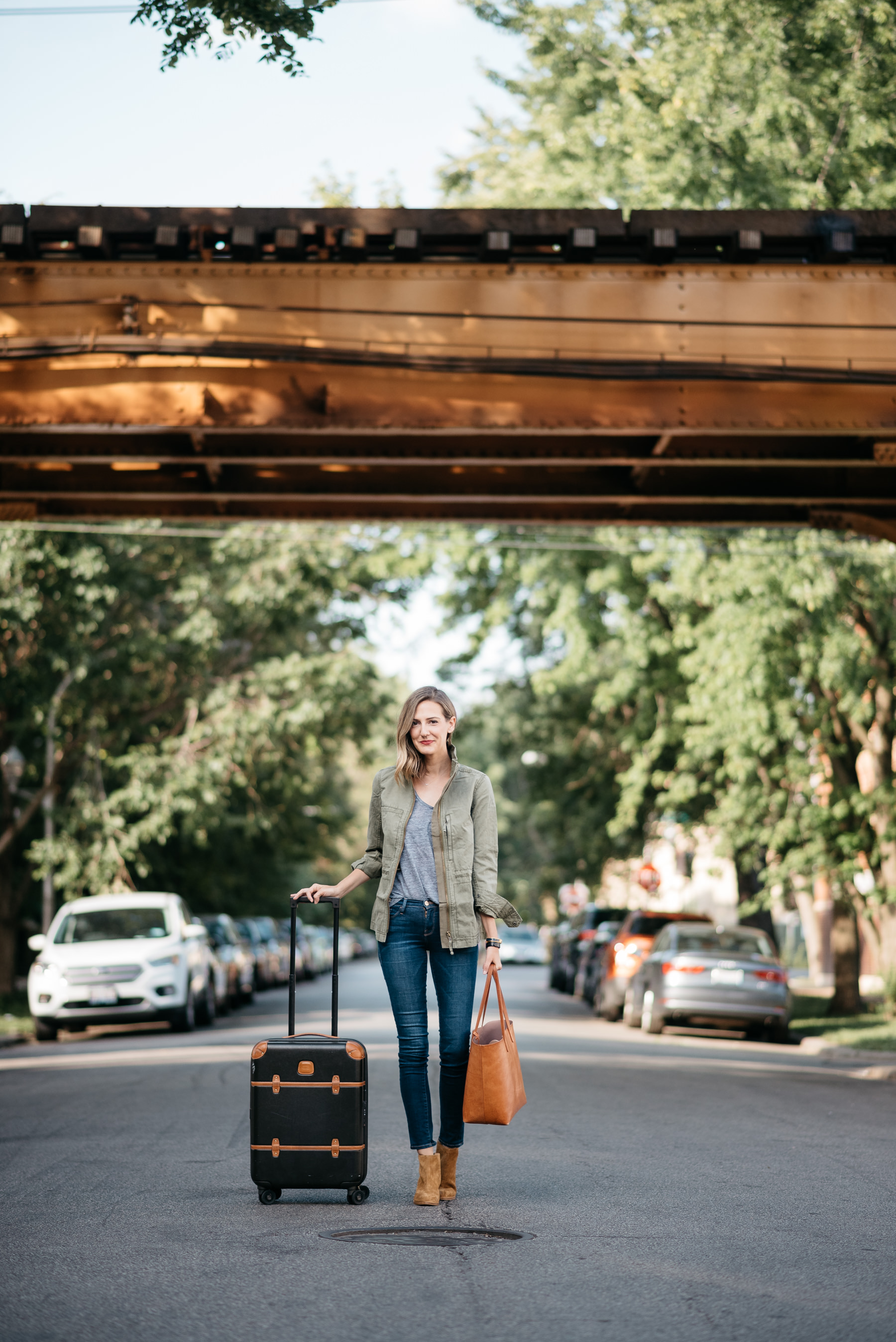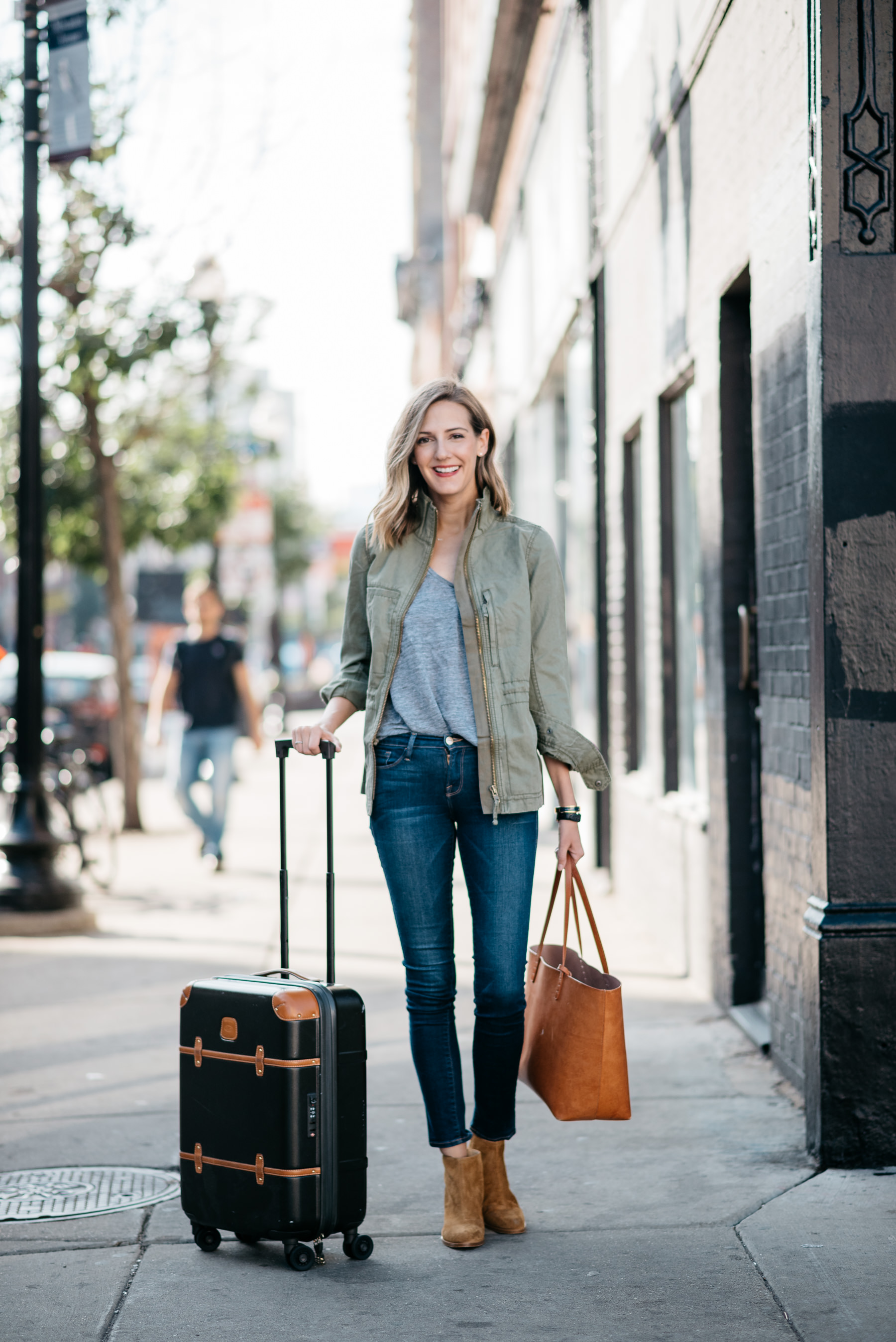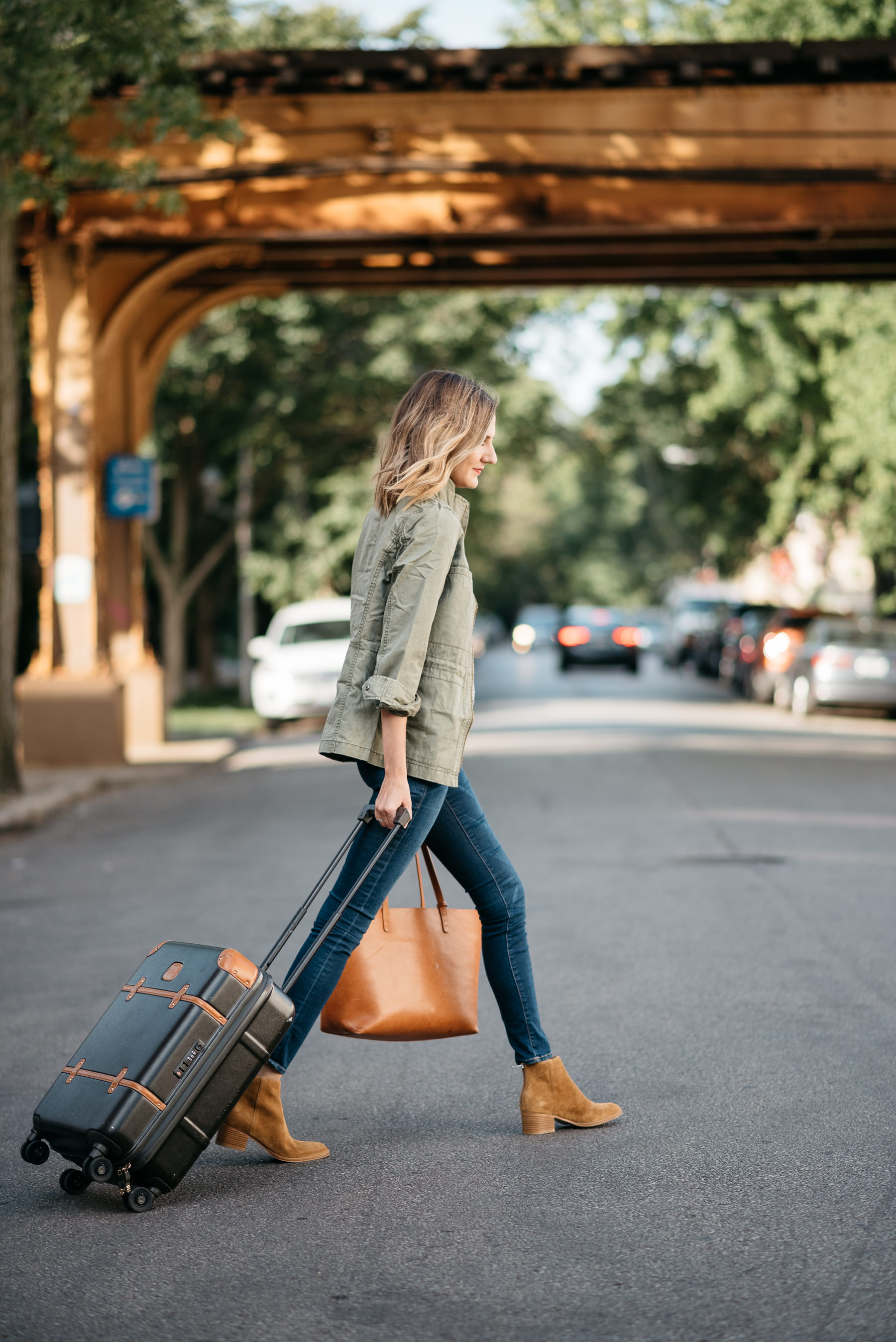 *Thanks to Nordstrom for partnering with this post!