Classic Style with Sézane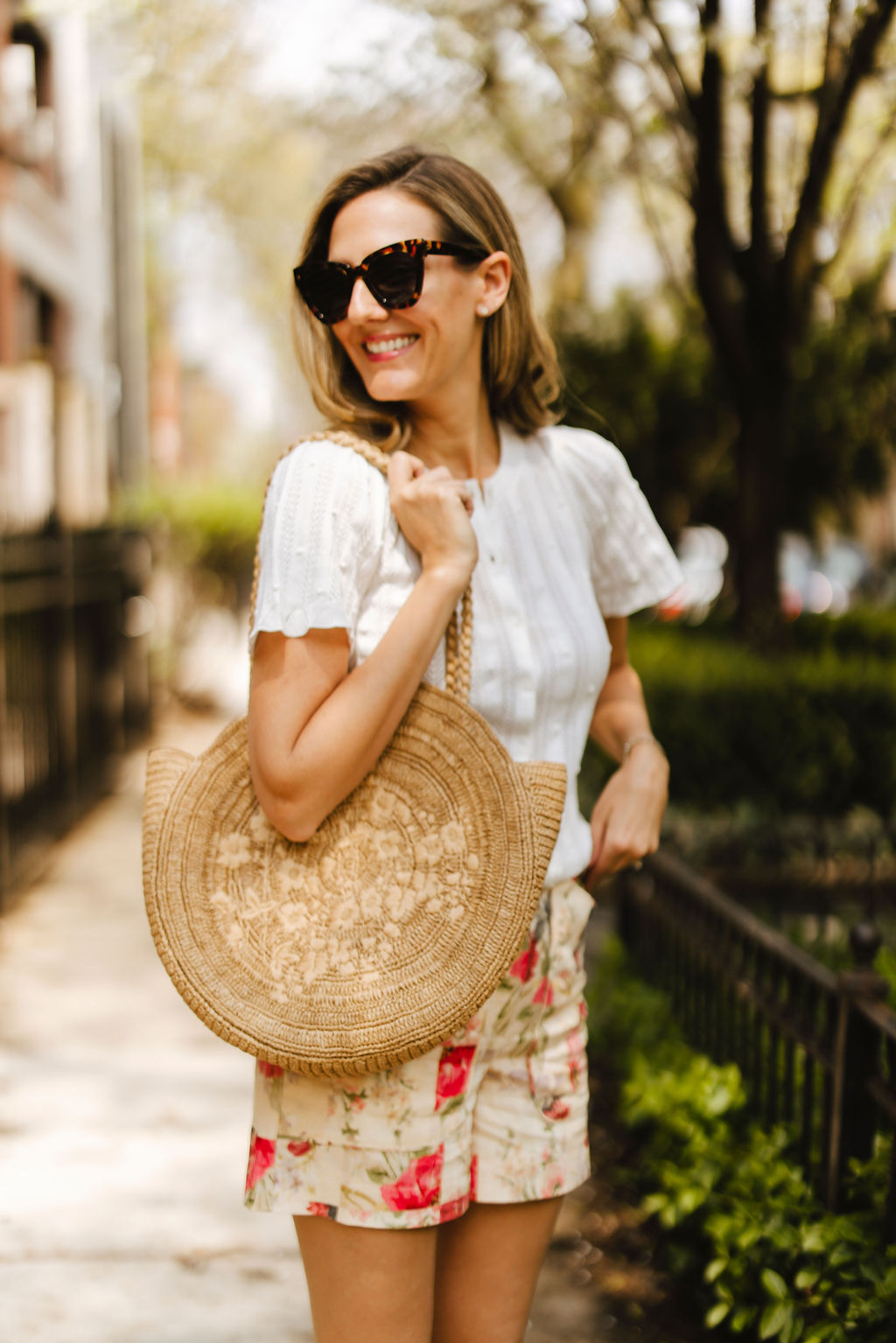 SPRING IS HERE! But in true Chicago fashion, we had a week of full-blown summer (high 80s) and it ended up snowing a little after that–ha! But whatever, it's spring and we couldn't be happier. We *appreciate* the weather here in the midwest because we never know what's around the corner.
Recently, I had some questions come in about how I seem to pick some classic pieces and honestly, shopping at Sézane helps! They do a great job of balancing trends with classic and I still grab for older Sézane pieces again and again.
Classic Style with Sézane
When it comes to sizing I find Sézane to run true to size but it's a European brand, which can tend to run slim. If you find yourself in between sizes, I'd size up. For example, I'm usually a 2-4 but a 2 is too tight for me in Sézane–a 4 is way more comfortable.
Let's go through these items (can I get links):
LENNY low mules – like a dressier Birk! So cute and comfy.
DIRA blouse – TTS and great with any denim or trouser.
ALBERELLO shorts : My second pair of Sezane shorts (first was this polka dot pair) and I love the pattern.
DAVIE top : A quintessential spring sweater (Sezane has amazing knits)
SELENA belt : I'm back on the belt train and love this raffia version.
MANU trousers : Classic, white pants with a denim feel.
*Thanks to Sézane for being a long term partner!