New Line Alert: BR Standard
*Thanks to Banana Republic + ShopStyle for sponsoring this post!
This year, Banana Republic has launched BR Standard, a line of urban chic, tailored yet comfortable separates that'll keep you as comfortable in a Zoom call as it will once you're back on an airplane (soon, we all hope, right?).
It's a "wear anywhere" line with pieces in coordinating colors so that you can mix, match, and transition it seamlessly into your current wardrobe. Take my personal BR Standard picks for example; I'm wearing coordinated olive great leggings and a sweatshirt (which by the way, has a built-in mask…genius) but can throw an easy camel coat on top and look chic. Also, I didn't realize how cool looking black sneakers were until I got these.
For 2021, I'm a little over the 'staying in my pajamas too long' and am dying to get dressed again. These easy to wear pieces for BR Standard will make my transition that much easier.
Check out a few more of my BR Standard picks:
Scuba-knit sweatshirt – sweatshirt chic
Popover rain jacket – love the collar!
Flyweight jogger – the pastel hue is it.
High sweater tank – for under the blazers we're about to wear!
Luxe sculpt blazer + pants – tailored, chic, comfortable
2 in 1 rain coat – love a functional spring jacket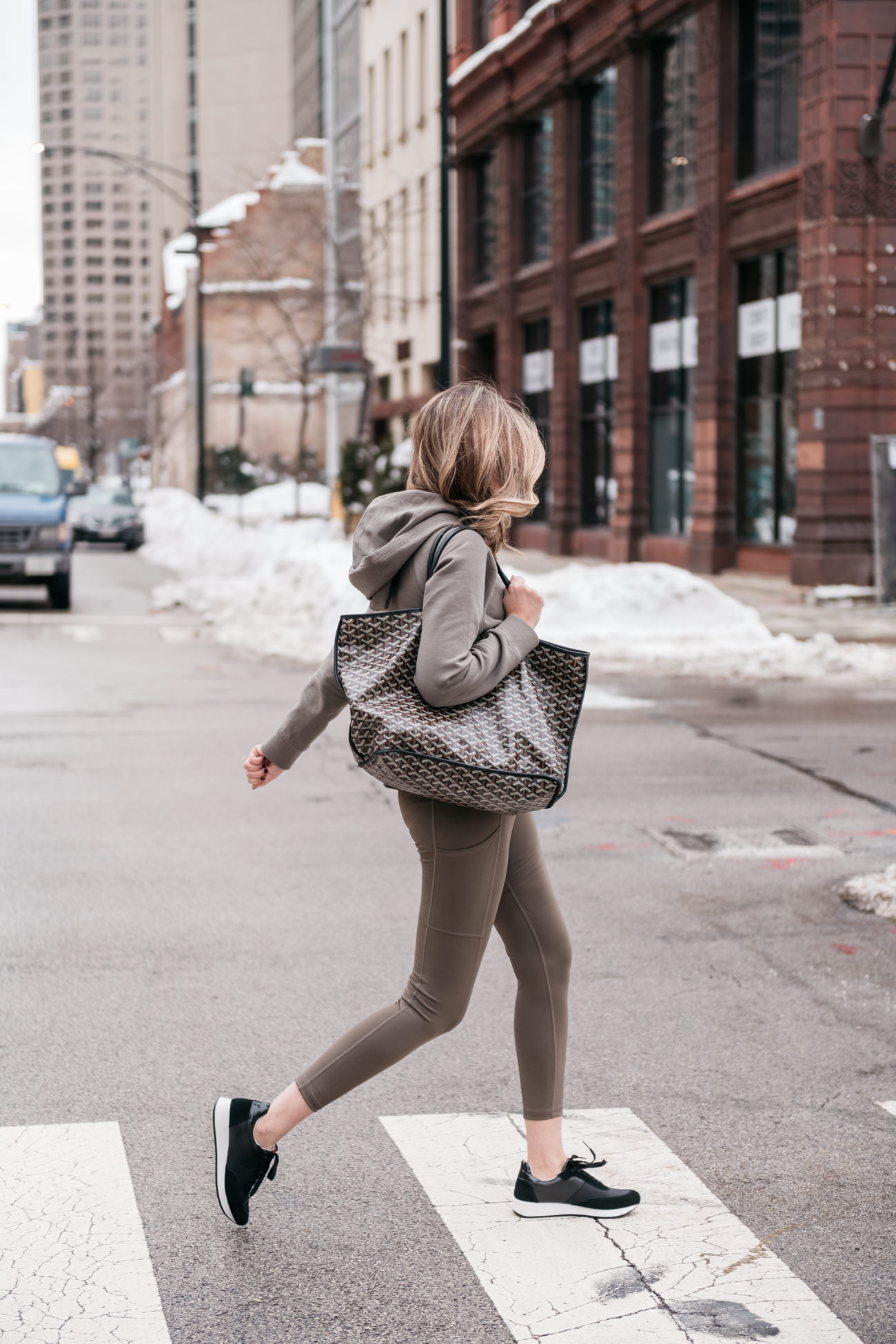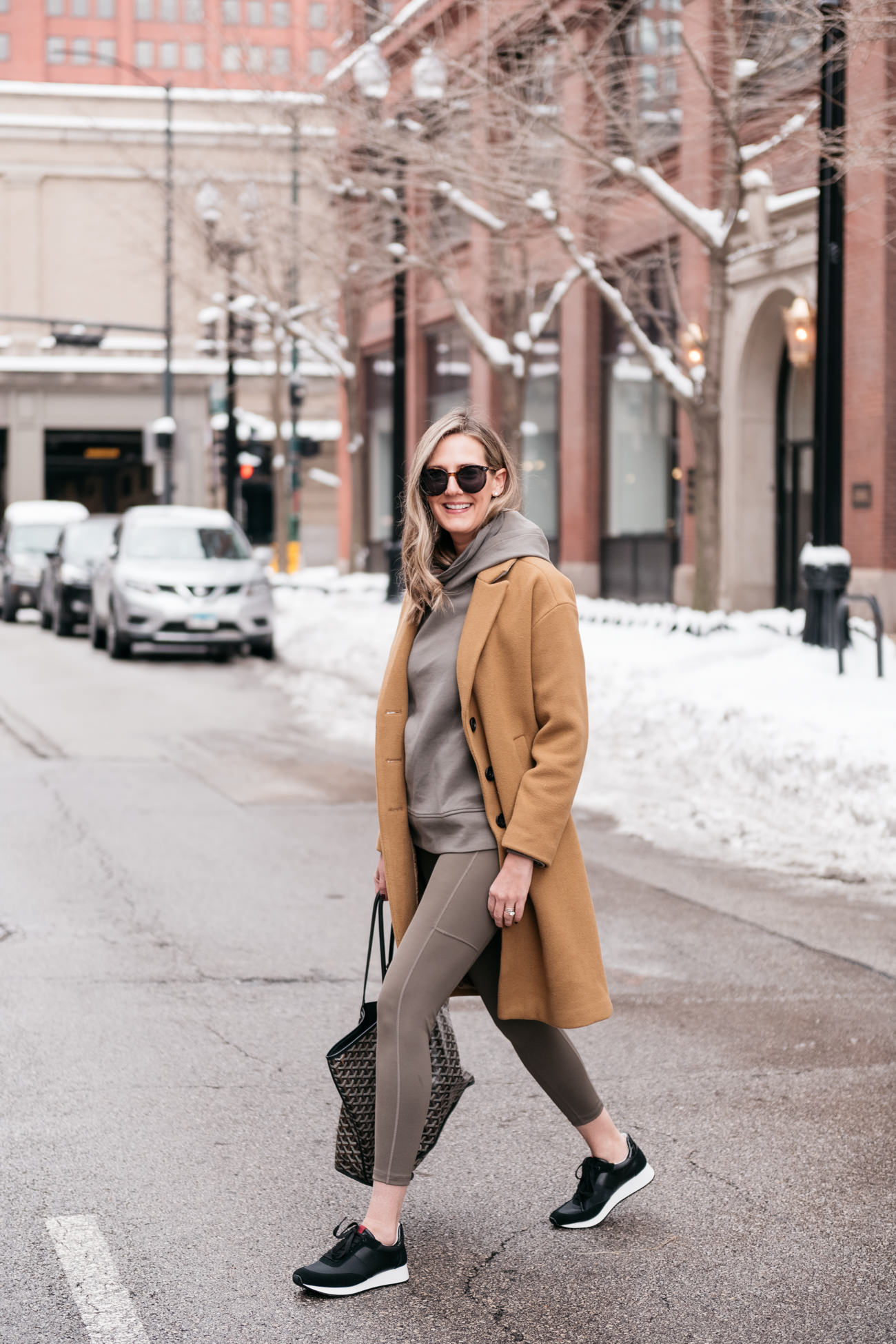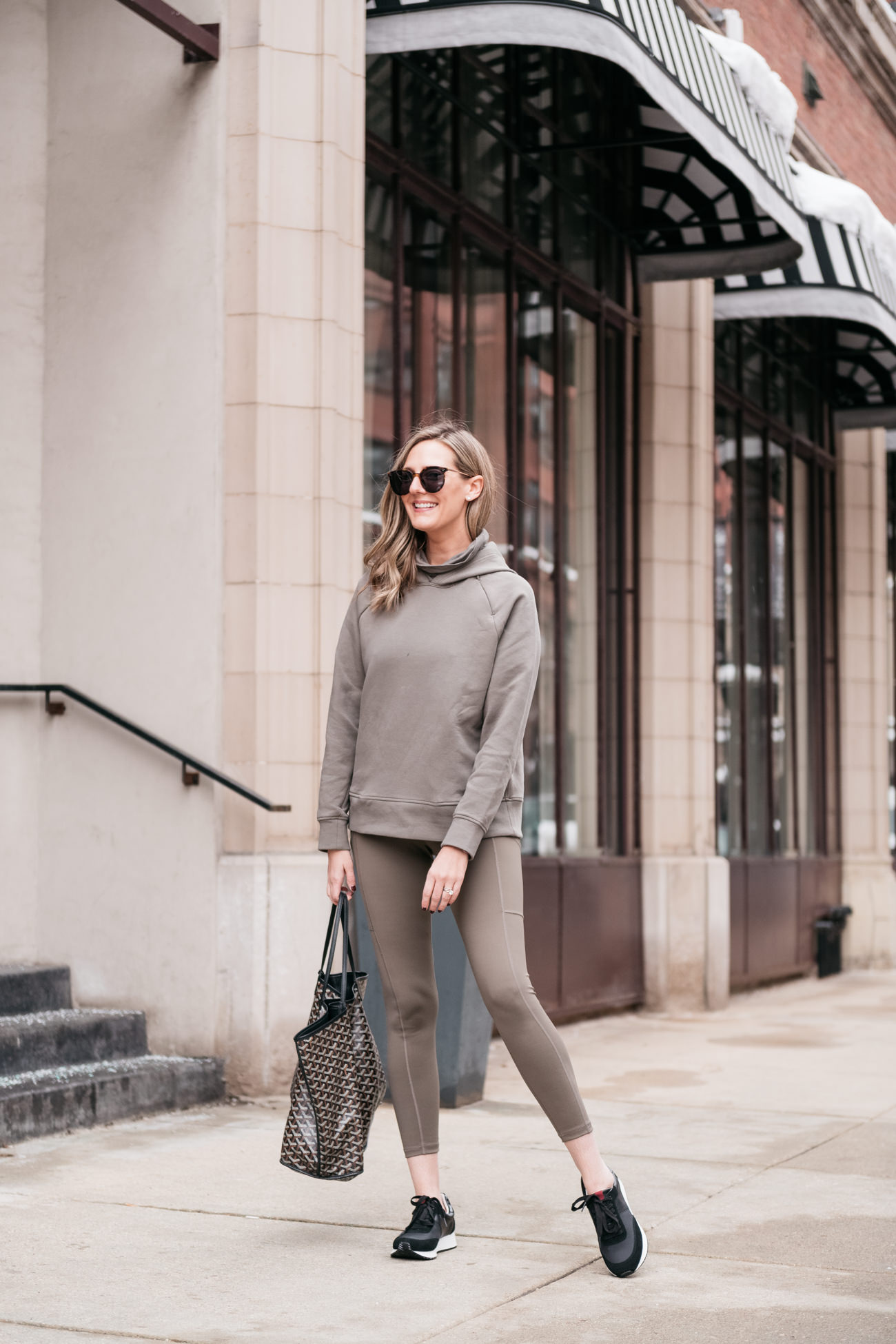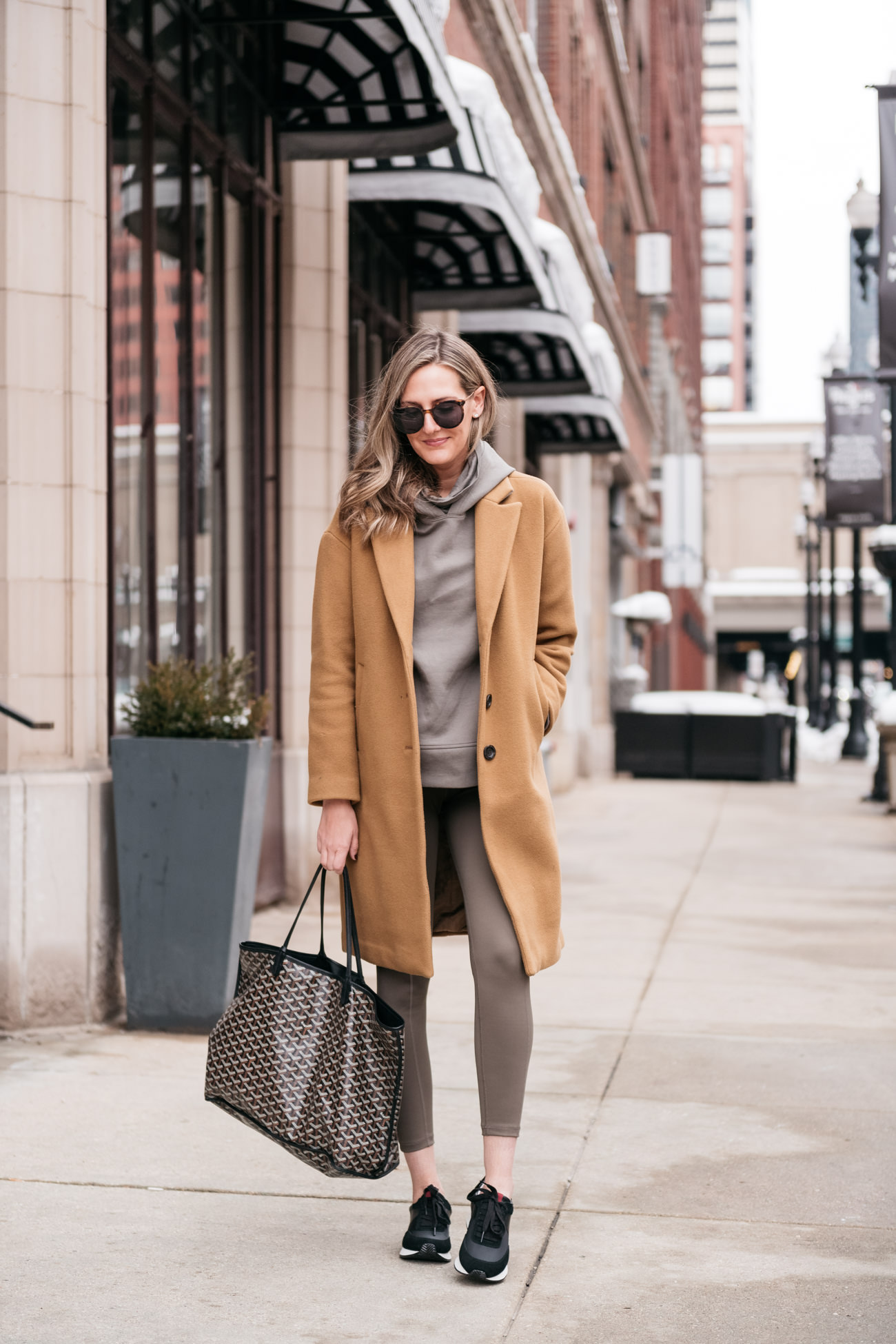 Check out my last post with BR here (I was 9 months pregnant!)