Back to Style with Bloomingdale's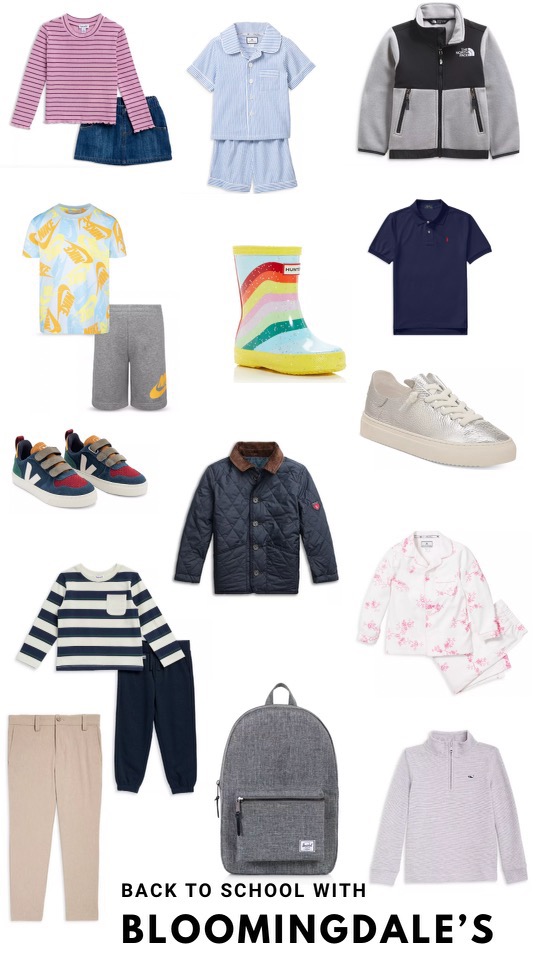 *Thanks to Bloomingdale's and CollectiveVoiceHQ for sponsoring this post!
It's back to schoooool! But truly, because my kids don't start until AFTER Labor Day, so I am in the throes of shopping (no uniforms for us). And although I only have boys in my family, I love picking out some girl items so I've rounded up some super cute items from Bloomingdale's.
So, I created a little wish list of all items I'm eyeing at Bloomingdale's (didn't forget about the girls) for the cutest back to school looks. More importantly, are you a Bloomingdale's Loyalist? It couldn't be easier to sign up; it's free, quick to sign up, and you get free shipping on every order in addition to rewards.
And I'm not sure if you have a Bloomingdale's near you, but if you do, they offer free buy online/pick up in store (in case you need that back to school look ASAP), free personal styling, and curbside pickup!