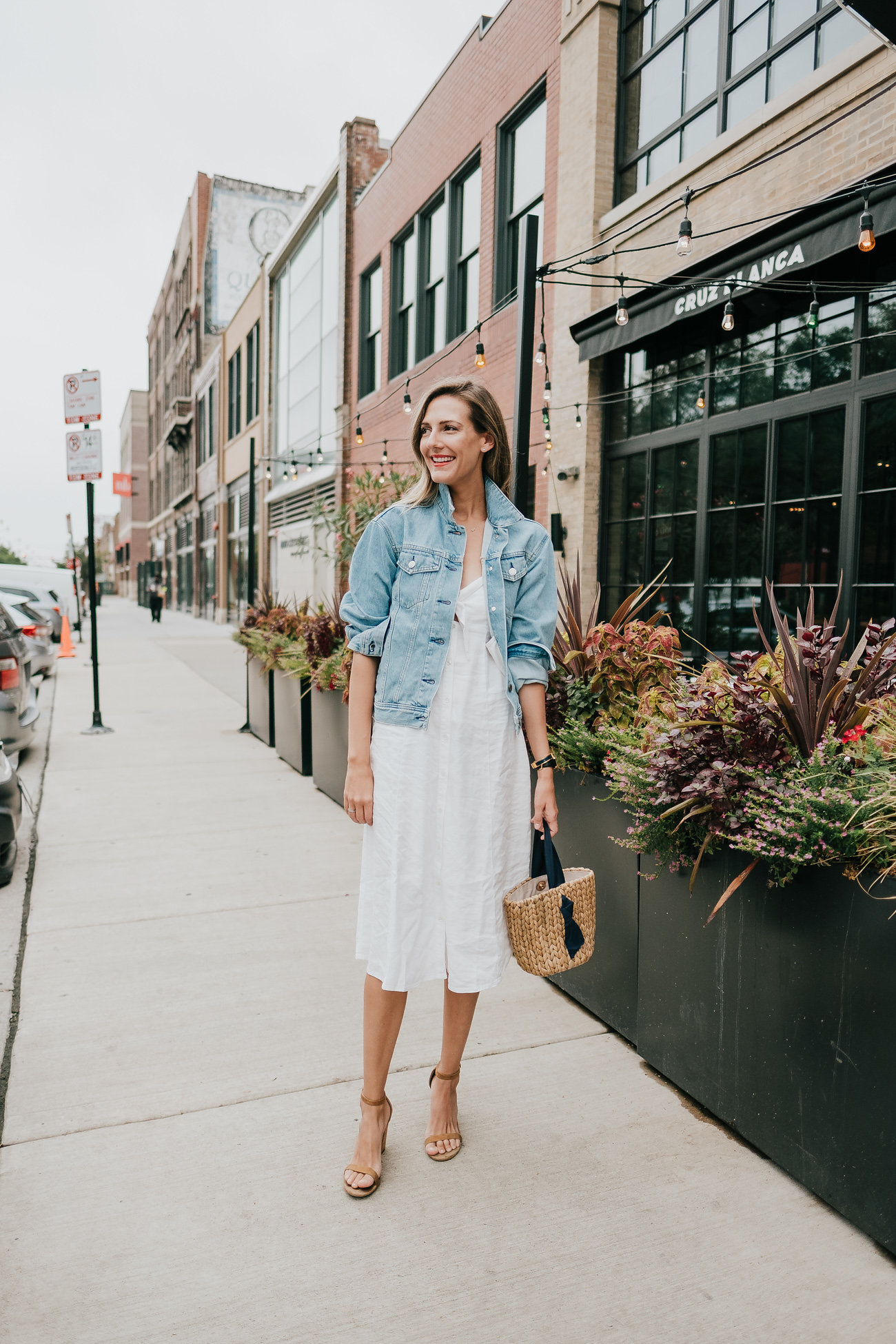 I'm such a rebel wearing white after Labor Day.  But come on, you know I don't believe in that made up rule, right?  I read once that a women's magazine in the 1950s declared that rule (and it stuck) but rules are meant for breaking.
Check out some of Labor Day sales that I found:
I've got my eye on this sweater jacket because it's similar to my J Crew sweater blazer – love the long length!
I can't resist a rollneck sweater (I have the striped version).
This cashmere sweater with built-in necktie is AMAZING.  And in my cart.
One of my favorite pairs of Levi's
This leather, moto jacket is perfect and 65% off!
Snag a cashmere sweater you'll live in all fall.
A chunky knit-rib at a great price.
The texture makes the coat look more expensive than it is.
Home
15% off everything at Interior Define (I have the Caitlin in 'Midnight')
Free shipping at Havenly (and use code SEE20 for $20 off!)
Additional sales:
50% off at J Crew Factory (love shopping for my kids here)
Up to 60% off at Old Navy (another favorite for kids)
Sephora sale (Get the Tan Luxe drops—worth it!!  I tan easily but still bought the light/medium shade)