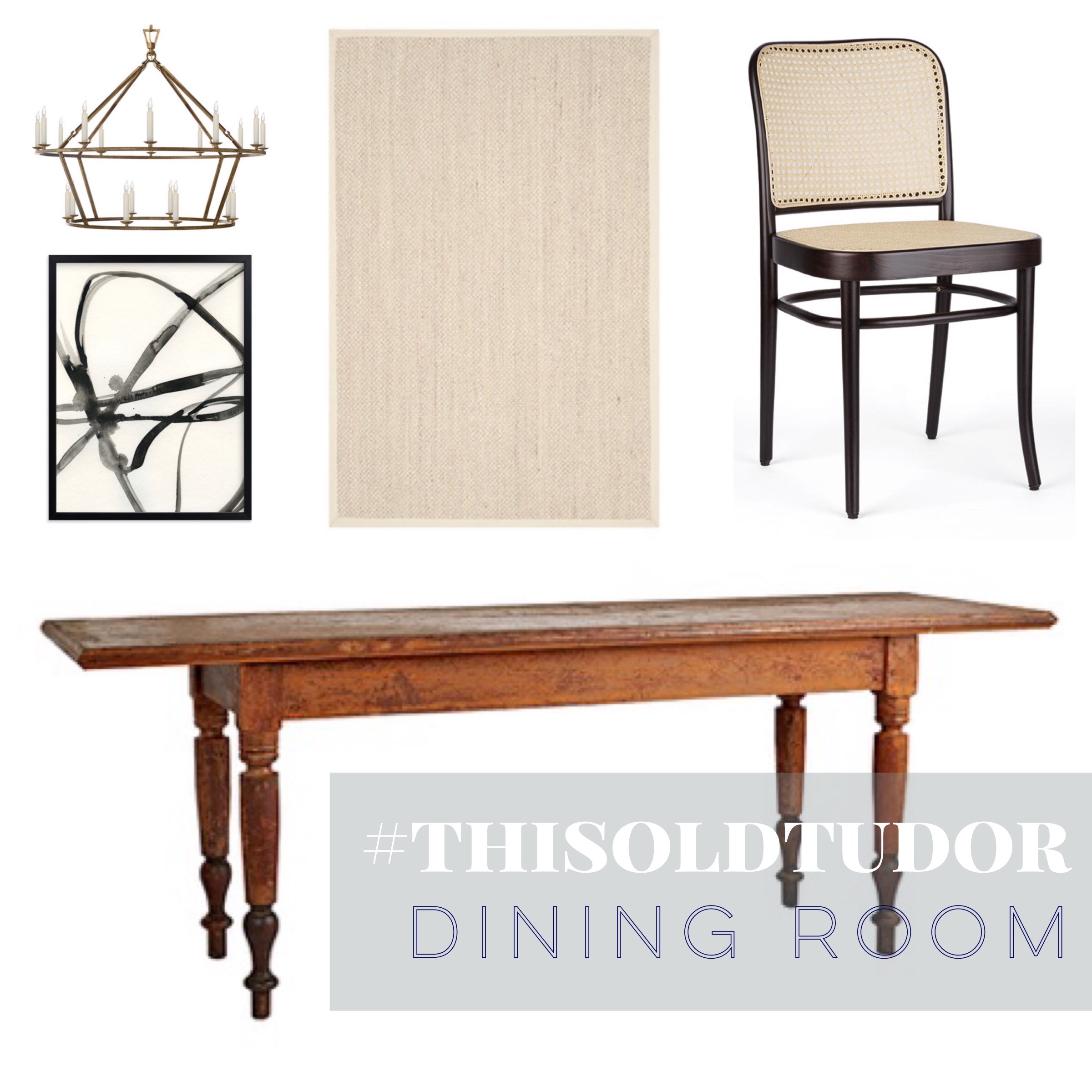 chandelier / sconces (not pictured) / similar table (mine belonged to Eric's grandpa) / cane back chairs OR I also love these / rug (just bought – it's AWESOME and a great price) / art (found this on Minted and it's a local artist from a neighboring Chicago suburb!)
Here's a sneak peek into how my dining room is coming together.  All these pieces I've bought but I'm still missing stuff to complete the room.  So what else do I need right now?  I'm waiting for my in-laws to bring the leaf to extend the table (it's a little small right now). I'm in dire need of a buffet and I'm having a really hard time deciding on a color (know of any places to look?  Been looking at MegMade, which is local).   I also can't choose a chair for the life of me.  Have you seen what I've been finding on Craigslist (I LOVE treasure hunting)? Any other suggestions?
If you're new to the blog, see here what I did to our house before we even moved in (hint: lots of paint).