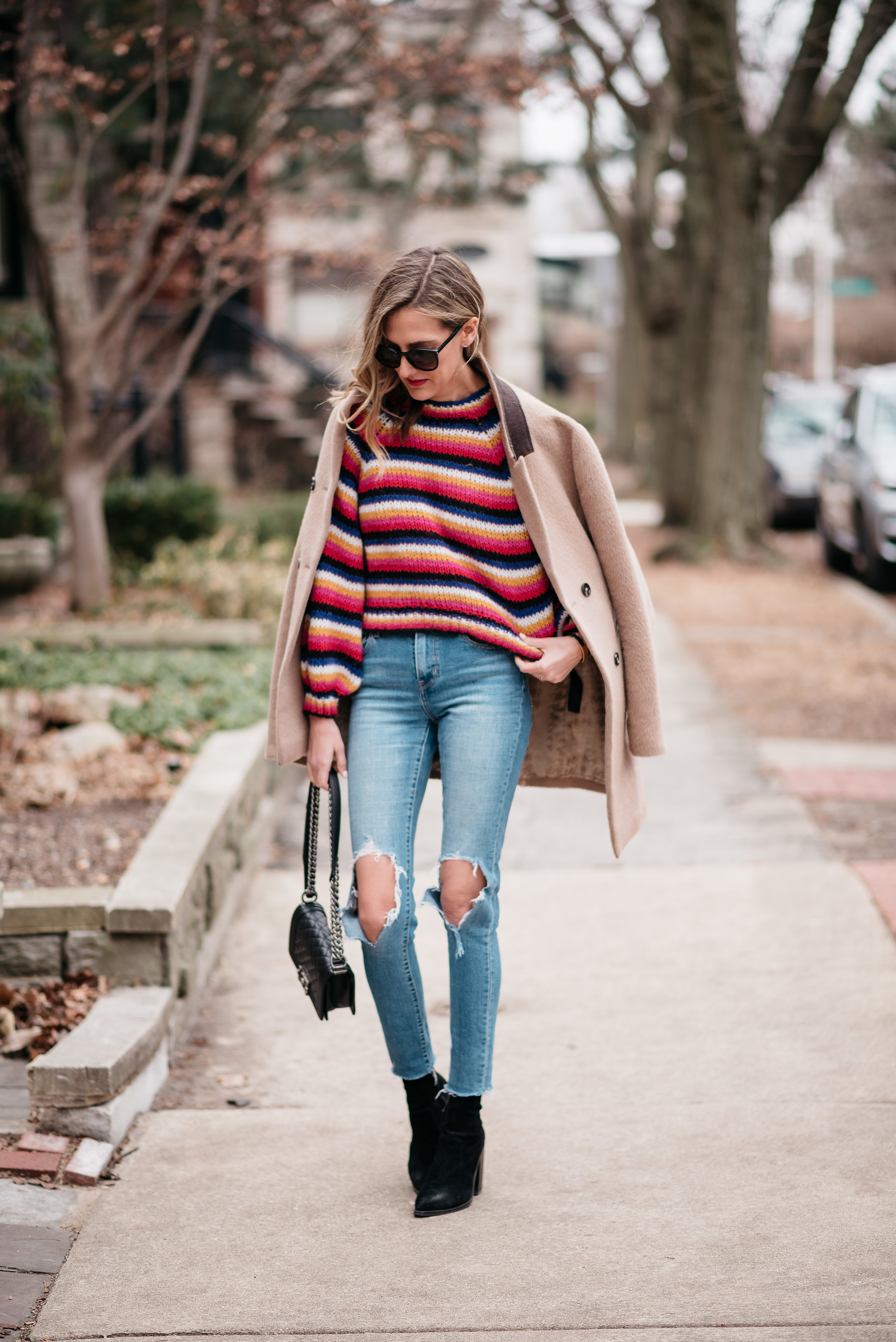 These are trying times but I'm seeing signs of spring.  It's lighter outside when I go to my 6am workout classes.  Sometimes it feels warm enough in the sun to take off your coat (..but not quite).  And sometimes, just sometimes, I hear the birds singing.  Yes, my friends, spring is near.  It's so close I can taste it–but I don't want to jinx myself and make a snowstorm come.  I've always said that February and March are the hardest times of year to get dressed.  The post-holiday high is over and you can't bear another layer on your body.  Spring clothes tempt you online and in-store yet you know a sundress is months away from reality.  Enter: the bold sweater.  Yes, the colors clash a little but god dammit, it's fun–AND weather appropriate.   Plus, it will get you over the end-of-winter mental hump.
More Bold, Colorful Striped Sweaters
The jade color in this sweater just makes my heart pitter-patter.
It reminds me of a Gap sweater I used to have (in a good way) and I'd wear with wide-leg, cropped white jeans.
Looks straight out of a rag & bone window for a fraction of the price.
I bought a Ganni sweater during the shopbop sale and now I want this one, too.
Colorful, yet neutral, subtle, yet bold.  I want it.