Any time I see The Row Coco kitten heels, my heart skips a beat.  They're stylish but understated, classic but modern; let's face it–this is the perfect pair of shoes.  Unfortunately, I cannot stomach the steep price tag.  What's an internet savvy gal to do?  Look for the next best thing, of course!  I've presented two alternatives to the perfect shoe.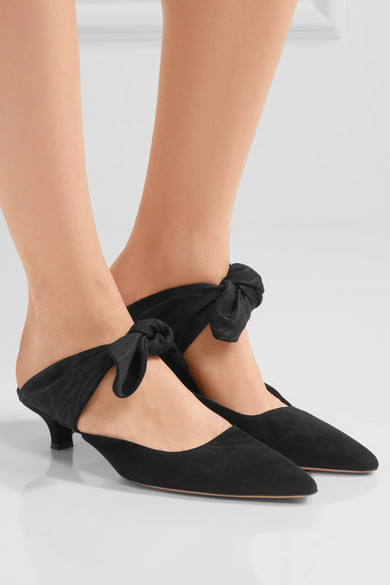 The expensive original: Yep, they're perfect alright.  But they're also an 'it' shoe and super trendy.  If I could find them on sale, I'd swipe them up in a heartbeat.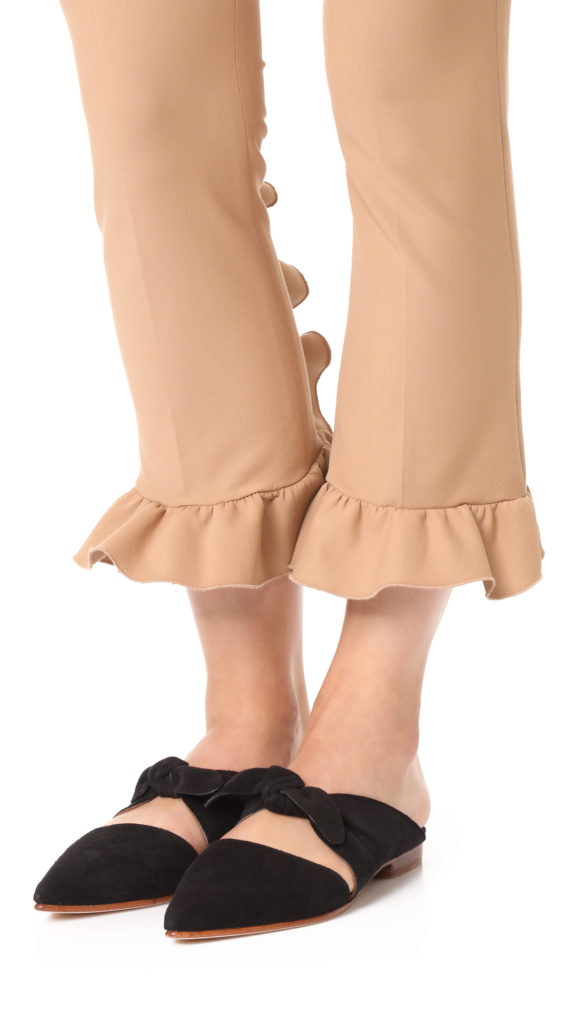 Mid-range price + flats version: This Ulla Johnson (shop more Ulla Johnson here) version isn't exactly a steal and it's not an exact replica either but I really love the flat version of the tie trend.   I just ordered this for myself and think they'll be my go-to work shoe with jeans or a cropped wide-leg pant.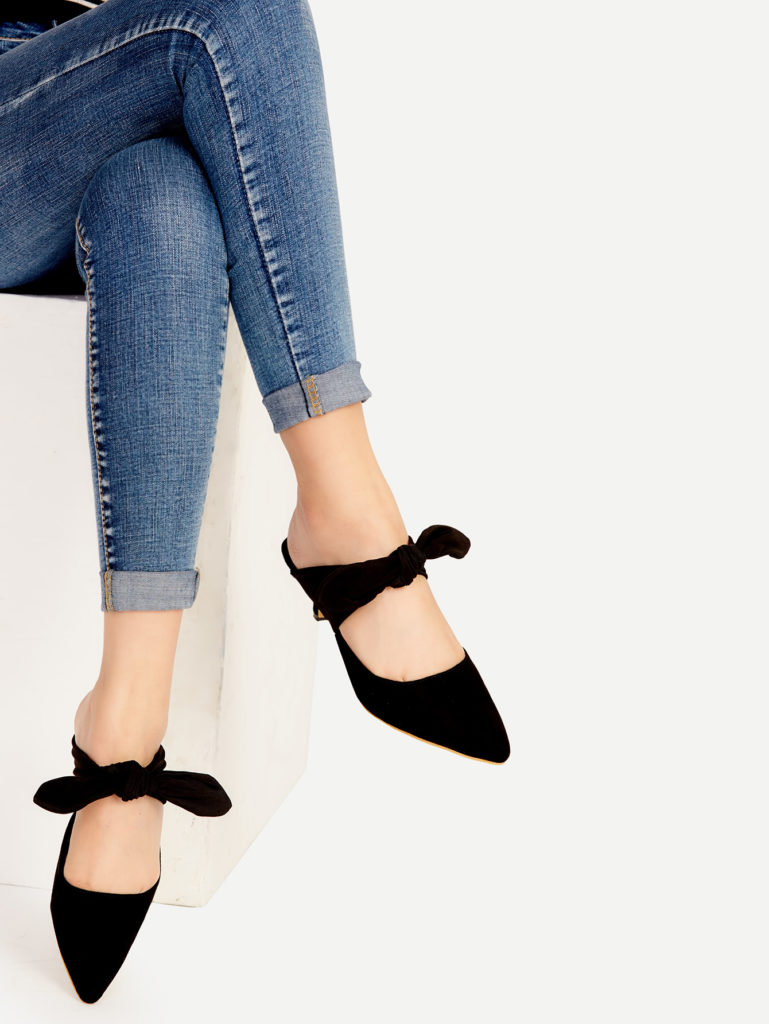 Deal of the century:  These are really inexpensive and I will fully admit I have never bought anything off this website, but I promised you the look for less and the look for less you'll receive.  If anything, this is a great way to try the trend without taking out a small loan like The Row 'Coco' shoes.
So, what do you think?  I'll be sure to share my thoughts on the Ulla Johnson pair once I receive them–I'm pretty excited!  In the meantime, check out these bow flats, as well.
Also, get ready for some of my Nordstrom 2017 Anniversary Sale picks tomorrow.  Every year I round up my favorites and I have purchased some really awesome pieces from it each year (here's my picks from 2015 and some from 2016).   I think you'll really like what you see.