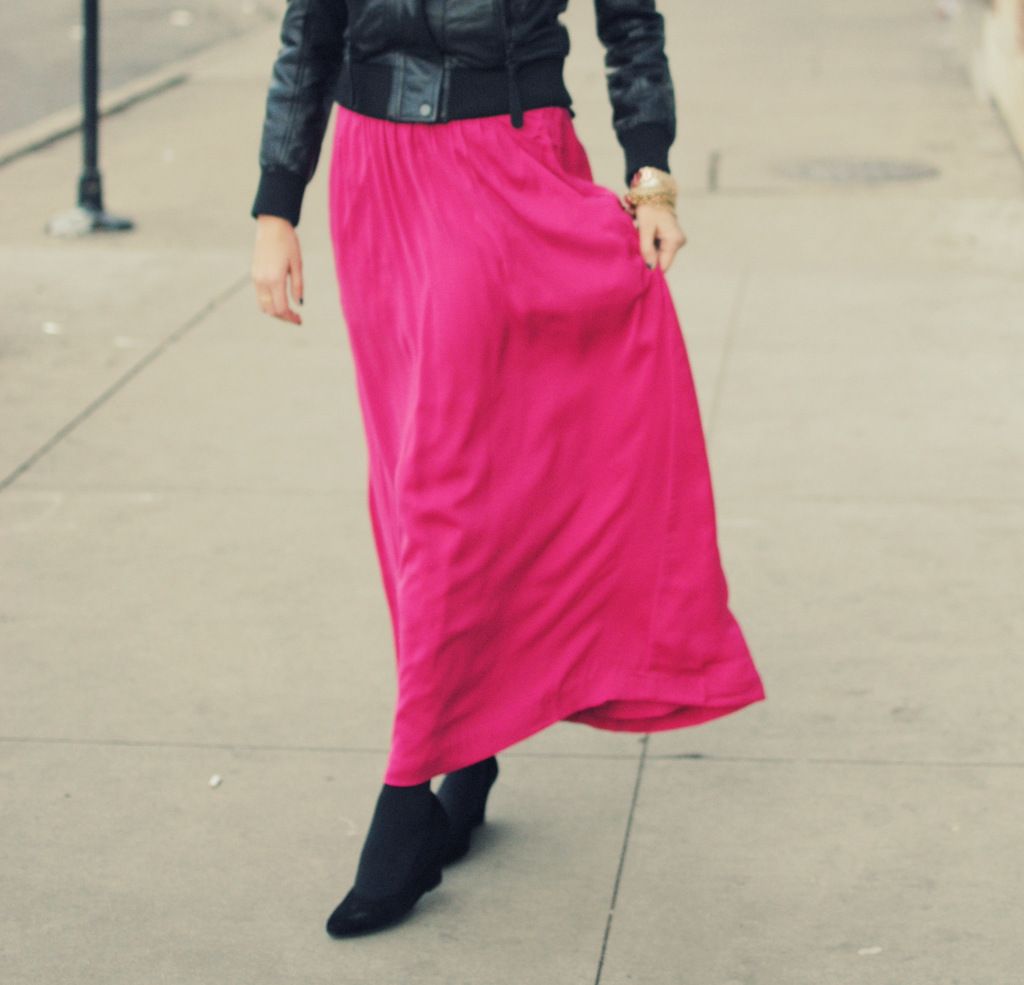 Zara jacket, Gap skirt, F21 stole + bracelet, Express shoes
Nothing gets you through hump day like a hot pink hue. I bought this skirt on sale at the Gap with the intent of saving it for summer; however, I realized it would work for a blustery, Chicago winter (but dry) day just as well.
On a side note, wearing maxi lengths have always made me feel a bit self-conscious. As a taller gal, I have always thought they look better on my shorter friends and counterparts; I think I just look like a column in them. But, I like the aesthetic of them and it's one of those instances where my better judgement overrides my insecurities.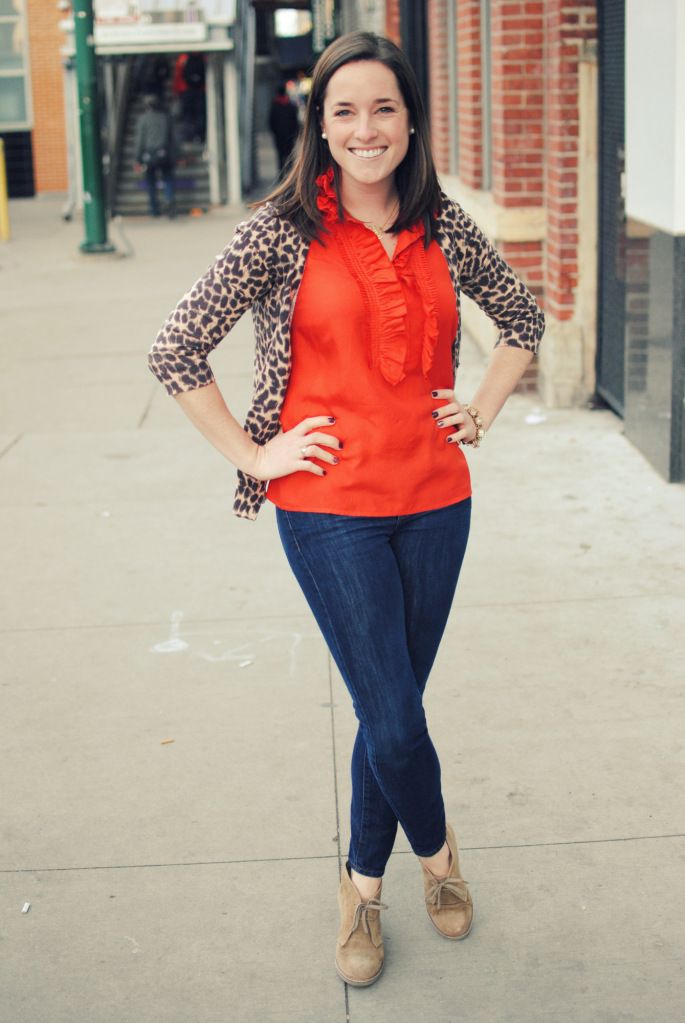 PS Thanks to my friend/co-worker Birdie for snapping some pics for me on our way to Walgreens! She's in head to toe J. Crew…very cute.